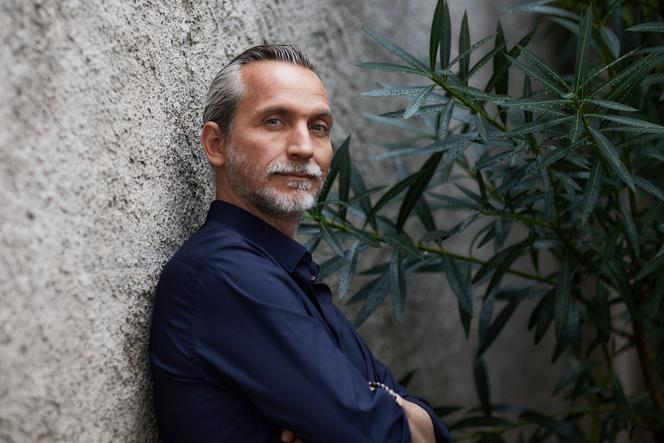 NEXTORY – FRIDAY JUNE 2 – AUDIO SERIES
Ped a little unnoticed when it was released in April 2022, on the audiobook and e-book streaming platform Nextorythe audio series Impact is now available on all the usual listening media. And that's very good news because the adaptation of the eponymous bestseller ofOlivier Norekthriller with the air of an ecological manifesto (ed. Michel Lafon, 2020), is remarkable in its genre.
Nextory had the good idea to call on Thomas Baumgartner, who knows sound better than well, its particularities, its possibilities and its requirements – editor-in-chief of Radio Nova, deputy editorial manager of Arte Radio, he has produced a number of programs for France Culture before co-founding Wave.audio. That the latter entrusted the adaptation to Angelo Cianci, who took up the challenge with flying colors to adapt the original 348 pages into 5 episodes of around twenty minutes.
Moreover, much more than an adaptation in audio, it is a real work of rewriting. Refusing from the outset to rely on a voice-over, Angelo Cianci beefed up the dialogues and let the action take control to push the ear: in fact, and as much to admit here, placed in total immersion, the listener may well indulge in "binger" all the episodes.
Successful distribution
But maybe it's time to pause and try to summarize Impact : since his daughter was stillborn because of pollution, Virgil Solal has not lost his temper and decides to make those he holds responsible pay: big bosses, financiers, politicians. When the first episode begins, this eco-terrorist at the head of Greenwar, a kind of armed wing of Greenpeace, holds the CEO of the Total group hostage, while a police inspector and a psychocriminologist are responsible for arresting him.
For the two directors, Mélanie Pazzle and Lucie Bortot, the challenge was to give the best possible understanding of this committed thriller: that "it sounds real", whether it is rhythmic – the original music by David Sztanke, who works in particular with Quentin Dupieux and Jérôme Bonnell, greatly contributes to it – and whether it is embodied. In this, the distribution is successful. Alexis Michalik (The song of the wolf, Edmond…) is perfect in cop; Shirin Boutella (papicha, Lupine, Valid…) embodies a shrink full of impeccable OCD and Arthur Dupont (The outsider, The Little Murders of Agatha Christie) is Virgil Solal. Let us add that we will be able to hear with undisguised pleasure the one we already regret on France Inter (its daily ping into weekly): Charline Vanhoenacker.
Finally, the icing on the cake and sufficiently rare to be noted, Olivier Norek is " very happy " adaptation. What is amusing is that this former cop, reconverted into the thriller and participating himself in the writing of series (gears, The Invisibles), did not wish to stick to it. On the contrary, because what he likes is, he tells us, seeing how screenwriter and director take hold of his work to, "with their sensitivity, make it a radically new object".
It should be very well served since Impact will also be the subject of a TV series directed by Jean-Xavier de Lestrade. And, until then, Olivier Norek has a few projects on the go – including a new audio series adaptation. Our ears rejoice.
Impact An audio series produced by Mélanie Pazzle and Lucie Bortot (5 x 20 min). Available on Nextoryand all the usual listening platforms.