impressive mastery, Djokovic sweeps Rublev and reaches the semi-finals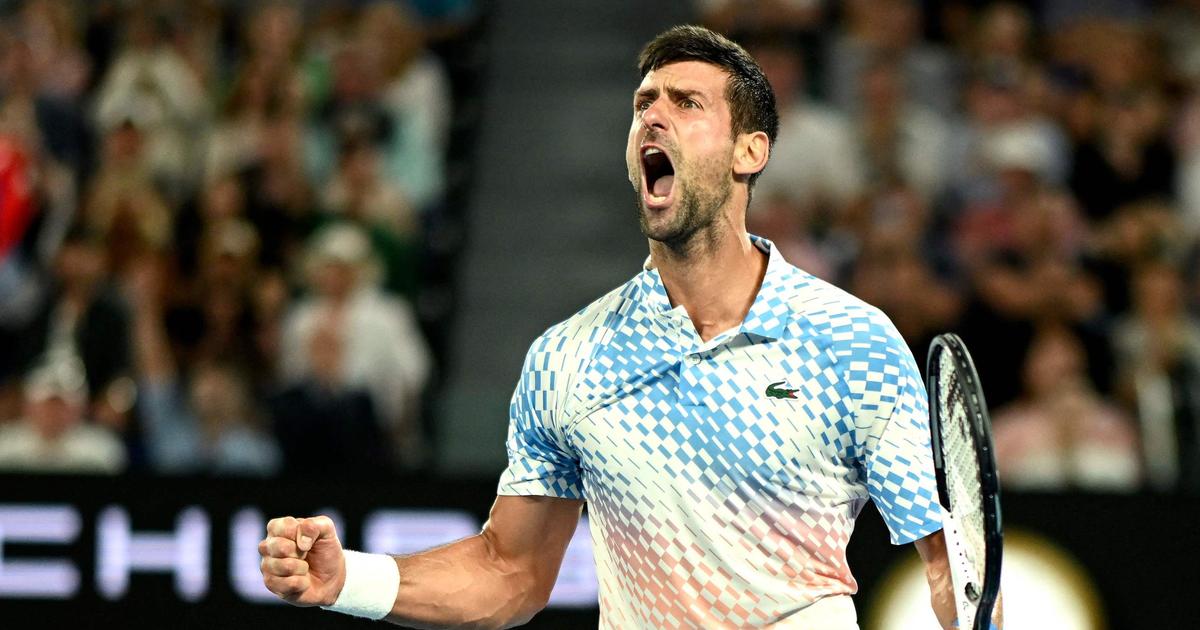 The Serb, nine times winner of the tournament, joins Tommy Paul in the semi-finals after his victory over Andrey Rublev in the quarter-finals on Wednesday.
Novak Djokovic had conceded only five games in the round of 16 of the Australian Open against Alex de Minaur. This Wednesday in the quarter, he conceded only two more to sign his 26th consecutive victory in Melbourne. The Serbian made short work of Russian Andrey Rublev in three sets (6-1, 6-2, 6-4) and qualifies for his 44th Grand Slam semi-final.
Too strong, too precise, too fast to give his opponent the slightest chance, "Nole" only seems to have been hampered by the wind, which was blowing hard on the Rod Laver Arena. The level gap between the 5th player in the world and the 6th was impressive. Touched at the start of the tournament in the left thigh, Djokovic is gaining momentum, unfortunately for his opponents. Next on the list: the American Tommy Paul, 35th player in the world, who got rid of fellow countryman Ben Shelton earlier in the day. He will try to prevent the Serb from taking another step towards a tenth crown in Melbourne, his twenty-second in a Grand Slam.
The incredible soap opera of his expulsion from Australia last season, due to his non-vaccination with covid-19, will remain a disenchanted parenthesis in the love affair that Novak Djokovic maintains with the first Grand Slam of the year. and Australia. Impressive scorer of Andrey Rublev in the quarter-finals, the nine-time winner in Melbourne has won his last 39 matches in this country (with the ATP Cup and Adelaide), including now 26 at the Australian Open, an exceptional series which equals that of André Agassi between 2000 and 2004. It is difficult to see how Tommy Paul could prevent him from erasing this record. It has been five years since "Nole" has not lost in Melbourne since an 8e final against Chung Hyeon in 2018.
SEE ALSO – Australian Open: Rafael Nadal, defending champion but injured, eliminated in the 2nd round