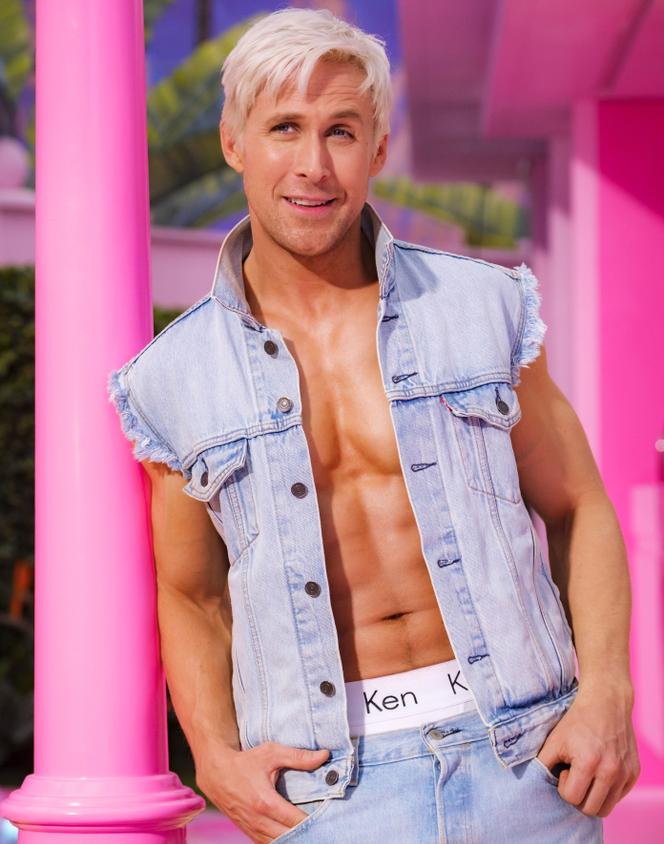 HAS the base, barbie is supposed to be an ode to feminism. The proof: the film was banned in Iran, Kuwait or in Algeria it is so subversive. Nevertheless, when leaving the cinema, the trajectory that remains most noticeably in memory is not that of the blonde heroine played by Margot Robbie, but Ken's. This afterglow is first linked to the incredible acting performance of Ryan Gosling. He who always had this strange air of a plasticized Adonis, of whom we were not very sure whether he leaned towards silent depth or atonal cretinism, managed, by pushing the cursor a little further, to portray a credible and hilarious Ken. One could imagine that I say that because I am a man, and that I do not support a film in which the woman triumphs. But, In QGjournalist Lucy Ford makes much the same observation: "Ryan Gosling's performance, both funny and subtle, deserves an Oscar award in this regard. (…) There is something paradoxical in this character lighting up so much a film called Barbie. »
Originally, the universe designed by Mattel revolved entirely around the feminine, in the form of a stereotype of working girl accomplished, certainly caricatural at will but filling all the space. At the heart of this candy pink world, Ken, with his low-ceilinged Californian surfer aura, only occupied a vague folding seat. Basically, this beautiful objectified kid only existed through Barbie's eyes (female gauze), when she didn't have something more urgent to do. "Barbie has a good day every day, but Ken only has a good day if Barbie is watching him"sums up the voiceover, at the start of Greta Gerwig's feature film.
The summer blockbuster, which is also a giant promotional clip for dispensable figurines whose sales were running out of steam, will thus have offered the accessory man to emancipate himself: it is not the 220 volts which will electrify this well-groomed Frankenstein but, on the occasion of a trip into the real world alongside his darling, the fact of putting his fingers in the grip of the patriarchy. Excited, Ken discovers a world where it is men who have the leading role and decides to reproduce in Barbie Land what he saw, with all the more fun because he understood the thing a little wrongly (the patriarchy would rest largely on its horse-based decorum).
Neon blackness
While Barbie surfs on a speech of emancipation sewn with white thread in which it is, deep down, about not offending anyone and corresponding to the new stereotype of the powerful single woman at peace with her cellulite and her flat feet, Ken, by single-handedly embracing the decline of male domination as if it were a utopia to be achieved, is the last character who can still be openly mocked. A ridiculous guy, dressed down with a big fur coat in homage to Rocky Balboa, obsessed with his cookies and narcissistically insecure. This accumulation of laughable clichés gives it a new thickness, a form of fluorescent darkness.
You have 36.4% of this article left to read. The following is for subscribers only.