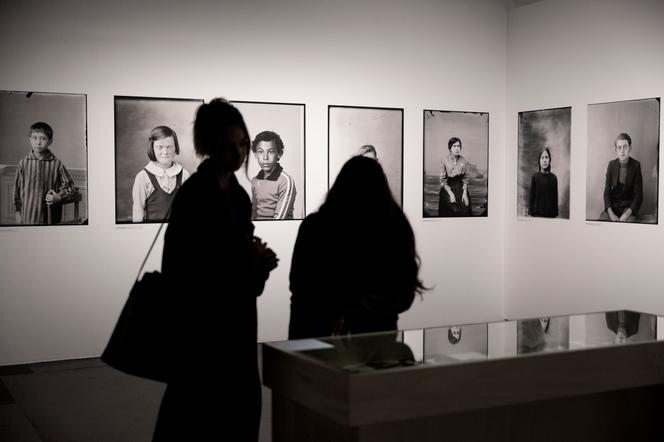 At the Museum of Brittany, in Rennes, a young woman looks at you beyond time. A little stiff, dressed all in black, her hair wisely held back by a barrette, she stares at you with her almost transparent eyes, clear as her skin studded with freckles. She is surely dead now: she was immortalized in 1920 in the studio of professional photographer Henri Rault, in Brittany. We do not know his name or his story, but his presence remains disturbing.
On the picture rails, the photographer Mathieu Pernot, curator of the "Life in Photography" exhibition, has hung his black and white image along with some sixty others, reproduced at life size from negatives of astonishing precision. It's as if these portraits from the past were looking at the viewer, and not the other way around. The eras are mixed, from the end of the 19the century until the 1970s – a schoolboy in a pie shovel collar, an immigrant worker or a woman with a headdress follow one another… The individuals are all arranged in order of age, and it is a whole life that pes before our eyes, from birth to old age.
It's not easy to pull a thread in this way without getting lost in the immense photographic collection amed by the Musée de Bretagne over the past thirty years – rich today in nearly 400,000 photos. The establishment was one of the few museums in France to take an interest in the archives of professional photographers, to buy them on a mive scale and to digitize them to make them available not only to researchers but also to the public, on its website.
strange spots
"When you choose to buy only a few photos in a fund, you can only treat them aesthetically, explains Laurence Prod'homme, heritage curator at the Museum of Brittany. We preferred to accommodate entire collections, which allows for different readings. » Including that of the artist Mathieu Pernot, who manages to touch with this long chronological frieze of touching portraits, which evokes the page of time. He poetically incorporated what would have ped for "flaws" at the time: closed eyes, a blurry face, strange spots due to the deterioration of the emulsion.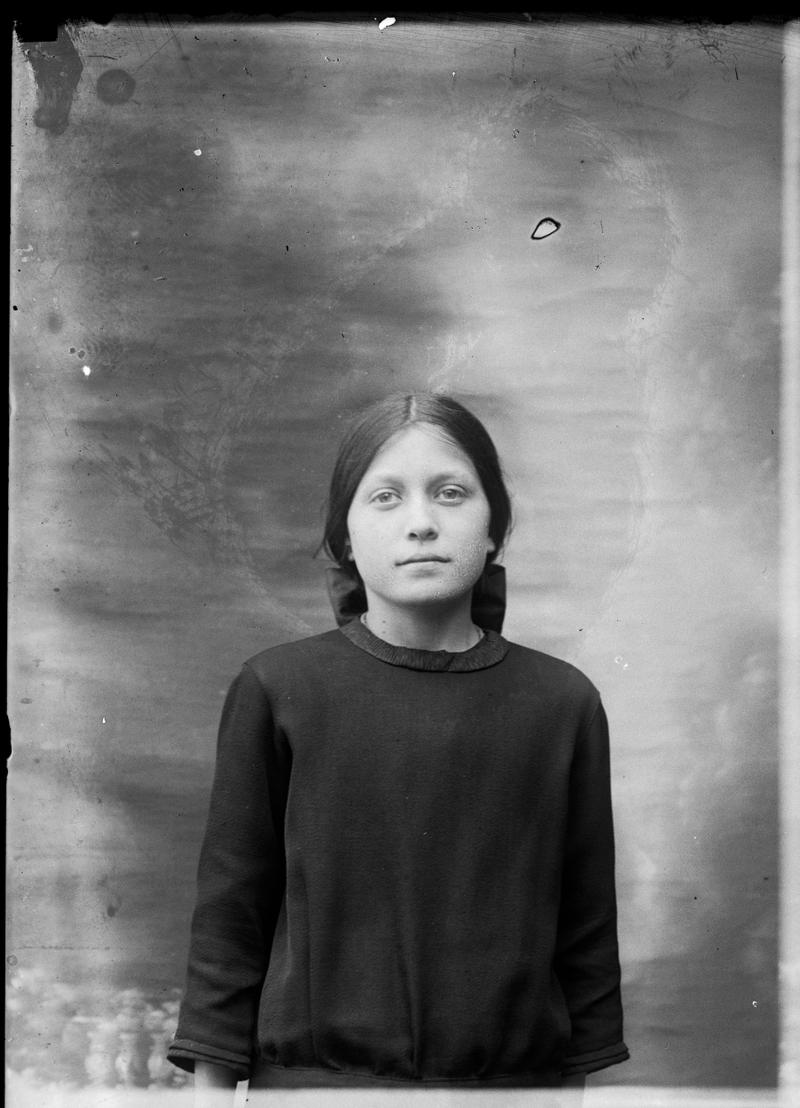 Brittany has long been rich in operators, some of them very talented, who roamed the countryside, armed with their equipment, to photograph families during important events – baptisms, communions and weddings – or who made people pose in their studio in front of a painted background. Several of them are honored in the exhibition, such as Amédée Fleury, who, from 1896, crisscrossed Upper Brittany by bicycle, motorbike and then by car, or Anne Catherine, a widow who took over the her husband's studio before ping it on to her daughter – she was the author, in 1925, of a strange photo of three masked men.
You have 26.23% of this article left to read. The following is for subscribers only.