in Bruges, the playful and desirable huts of the Frida-Kahlo school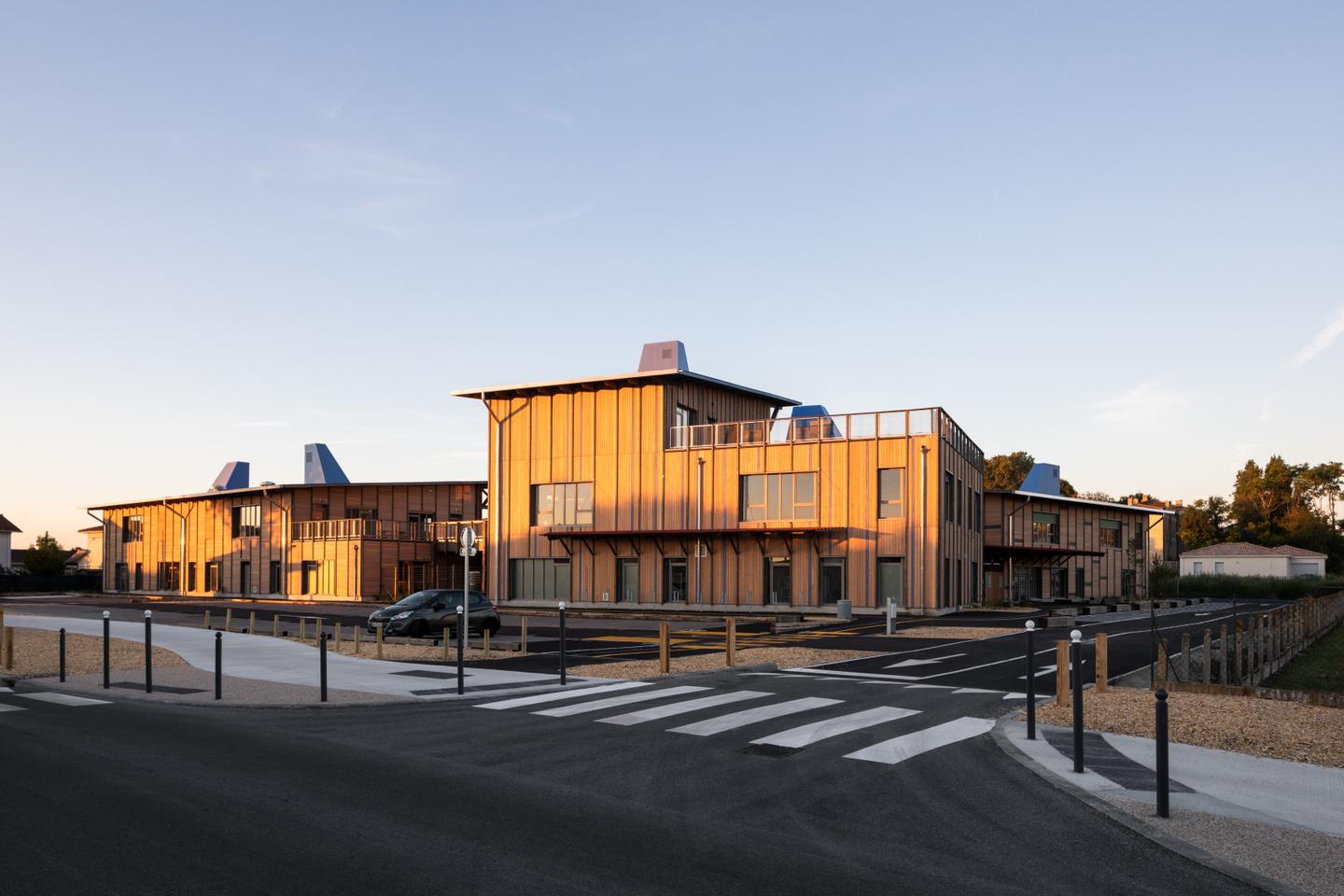 If architecture is far too often approached as a means of achieving quantified objectives as quickly as possible, there are still clients convinced of the benefits it can produce and ready to give it time to incubate well. Mayor of Bruges (various left), a small town in the midst of a demographic boom located on the edge of Bordeaux, and vice-president of the Bordeaux metropolis, Brigitte Terraza is one of them.
With the Frida-Kahlo school, which opened its doors in September, this former hospital director wanted to create an exemplary and innovative project, both environmentally and socially. There is no question of upsetting the fundamentals of public schools or of going further than what construction standards allowed, at the time of the competition, but building a school in line with the challenges of our time requires at least going out off the beaten track, to overcome many reflexes and habits.
Available for appropriation
The winning project was chosen following a competitive dialogue, a procedure that spans several months and aims to reconcile, by successive adjustments, the visions of the teams with the needs of future users. Designed by Chloé Bodart, disciple of Patrick Bouchainwho founded his agency, Compagnie architecture, in Bordeaux ten years ago, and his partner Jules Eymard, with the help of the company Charpente Cénomane, which specializes in wood construction, the winning project consists of five large cabins of different sizes, arranged in a courtyard with irregular contours.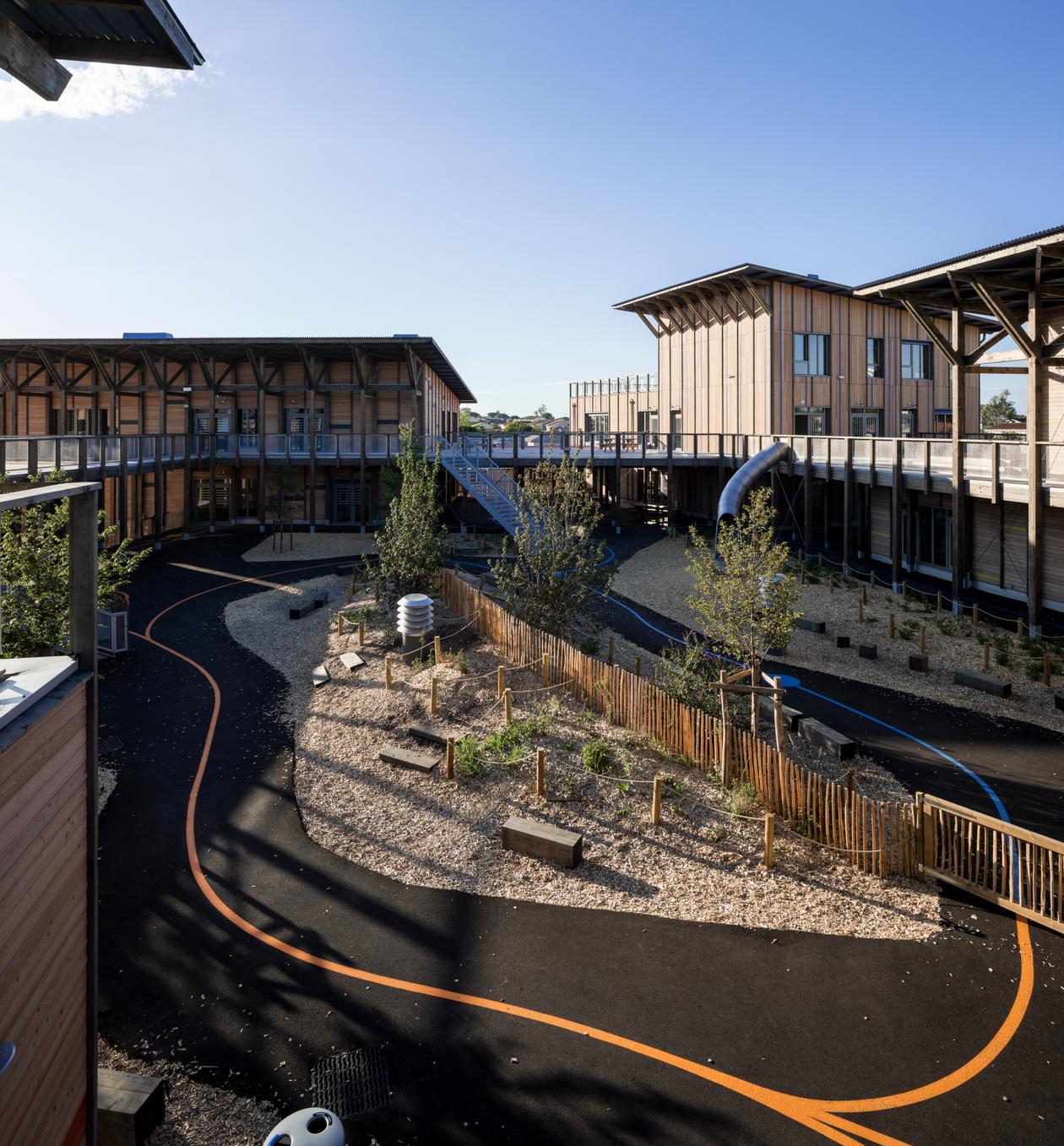 A small world all in wood or almost, both closed and open to its environment, which never looks the same depending on where you look at it. Heterogeneity reigns supreme there, as in nature, and the architecture is entirely available for appropriation, from the roofs of the houses to the interstices which separate them, these spaces which are said to be without quality, but which, left to the imagination of children, often become the most desirable. We think of the schools that have made the reputation of the Japanese agency Tezukathese annular buildings whose sloping roof offers an infinite playground, minus the aerodynamic side.
Covered with a thick coat of wood shavings, criss-crossed by a rubber track, punctuated by small planted mounds, the courtyard is extended, on the first floor, by a walkway that runs from one building to another, expands in places to form furnished terraces, gives access to the classrooms, but also to a tubular slide, the undisputed star of the place, to the large courtyard which covers one of the buildings, to the small greenhouse which sits on the roof of a other…
You have 52.48% of this article left to read. The following is for subscribers only.