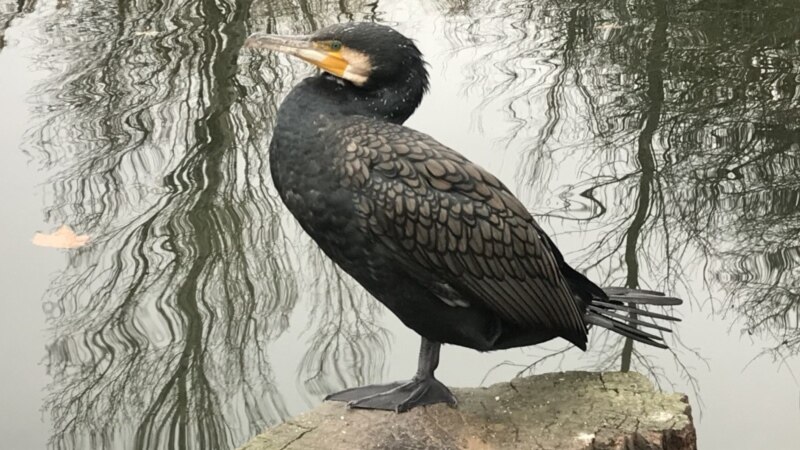 The authorities of Buryatia have allowed m fishing of Baikal omul. Last week, they decided to kill three thousand cormorants, because the birds eat "precious and protected" omul.
Each fisherman is allowed to catch five kilograms of omul per day. The fishing season will last a month. During this time, three thousand cormorants would have eaten a maximum of nine tons of omul, RS calculated. 60 fishermen (not counting poachers) will catch the same amount.
Officials said that cormorants "cause damage to objects of the animal world." At the same time, they allowed fishing "in connection with the growth of the Baikal omul population."
Ornithologists call the decision to kill birds a "social order for the cormorant" and ociate it with the poaching lobby. Also, according to them, in the summer, most of the cormorant's diet is rattan, "which eats large quantities of fish fry", including omul fish. "The benefit from the destruction of rotan probably outweighs the autumn damage to the omul herd" from the cormorants, according to experts whose opinion is cited by the publication "Kedr".
In 2017, due to the decline in the population of the Baikal omul, a ban on its commercial fishing was introduced, for one illegally caught omul, a fine of more than three thousand rubles is threatened. Nevertheless, poachers continue to catch it in tons.
The great cormorant was included in the Red Book of the Irkutsk region (until 2020) and Buryatia (until 2014). In the 1960s, birds practically disappeared from the territory of Baikal due to deliberate extermination. Population recovery began in 2006, when the first two cormorant nests were discovered.