In California, giant panels display the work of African American Tire Nichols, beaten to death by the police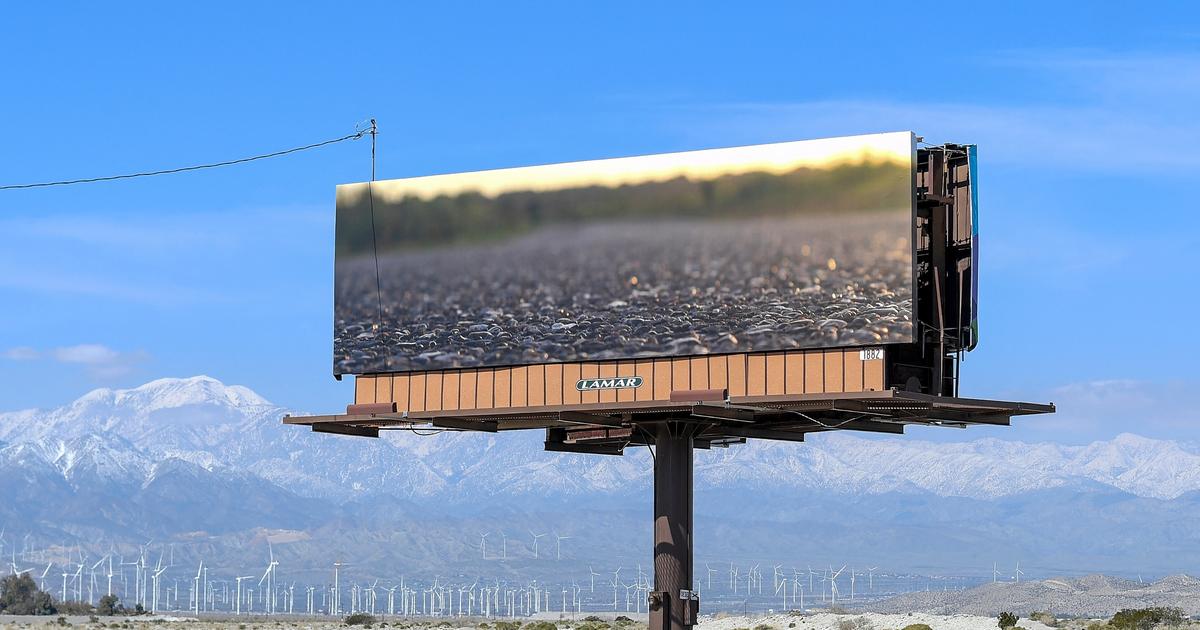 These installations have been visible since Saturday near Palm Springs, some 150 km east of Los Angeles, as part of Desert Xan outdoor art exhibition.
In the California desert, photographs of steel bridges and starkly beautiful sunsets are displayed on large billboards alongside a dusty highway. The author of these works is Tire Nichols, a 29-year-old African-American amateur photographer, whose the fatal beating by police officers in the southern United States early January shocked America.
The panels have been on official display since Saturday around Palm Springs, just over 150km east of Los Angeles, as part of Desert X, an art exhibition known for its giant outdoor installations. These are often filled with political messages, against the backdrop of the impressive landscape of the arid mountains of the region.
Read alsoAt Tyre Nichols' funeral, Kamala Harris denounces "a violent act" by the police
"Most of us know Tire through his tragic and brutal death at the hands of law enforcement in Memphis. What we may not know are the introspections he gave on his life through his art", declared during a press conference the artistic director of the festival, Neville Wakefield.
Read alsoThe five American police officers charged after the death of Tire Nichols plead not guilty
Tire Nichols, who grew up in California before moving to Tennessee, was a photography enthusiast whose images featured bridges, murals, neon lights, and fiery sunsets. In his adopted city, Memphis, he explored the relationships between people and their environment.
TO HAVE ALSO – Anger and indignation after the broadcast of the images of the arrest of Tire Nichols