In Châtenay-Malabry, the renovation-destruction project of the Butte-Rouge garden city is gaining ground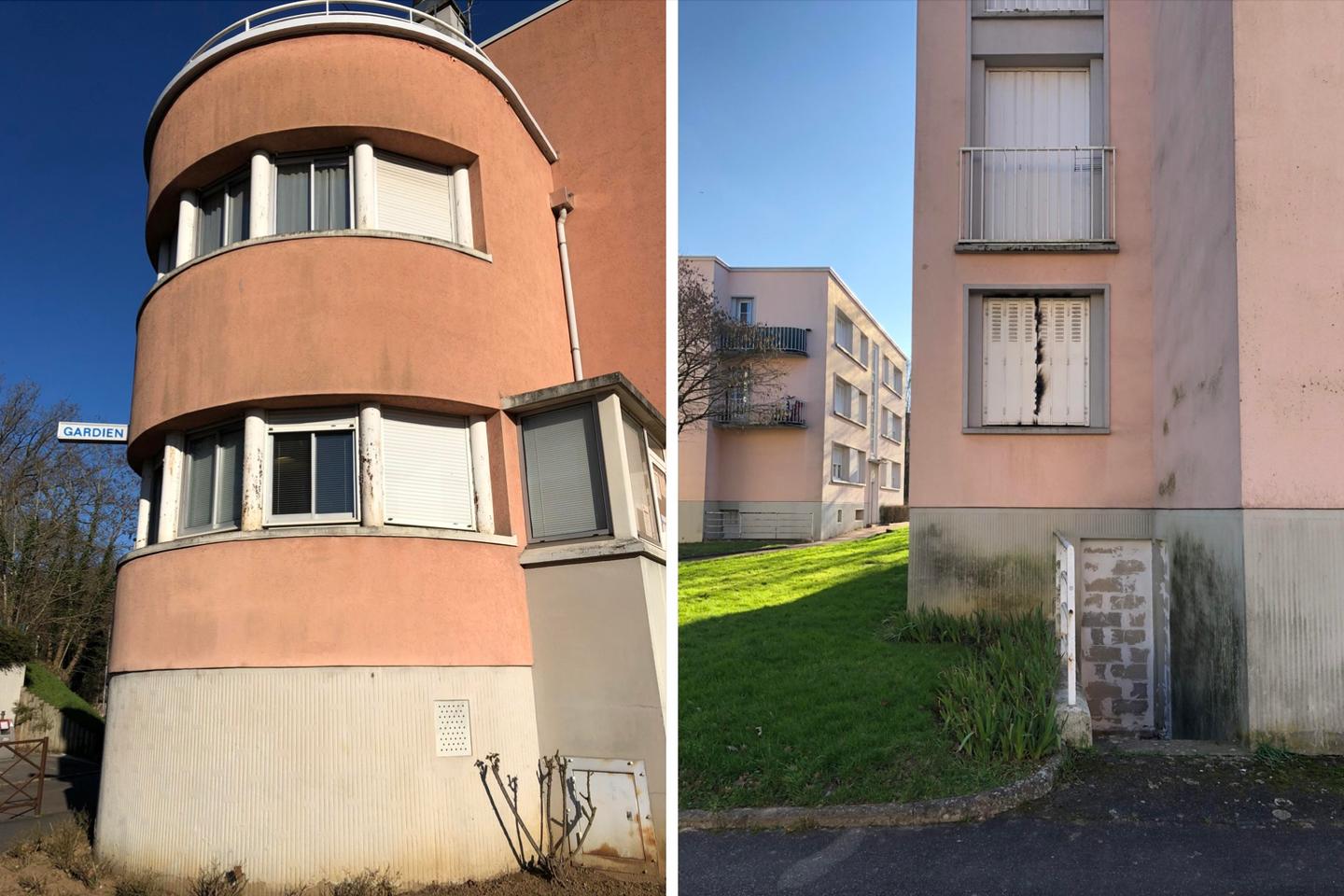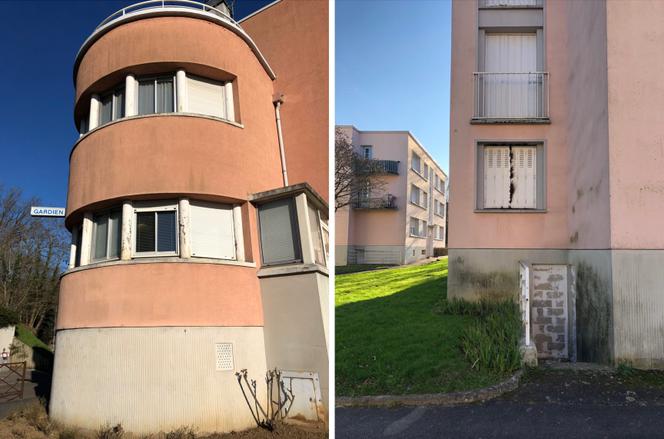 At the entrance to the garden city of Butte-Rouge, built in the town of Châtenay-Malabry (Hauts-de-Seine) from 1931, the emblematic pink of the buildings has turned to dull gray. A few objects remind us, here and there, that they are always busy: a game ticket carried away by the wind, a can of beer which rolls on the ground. Nevertheless, in this part of the gigantic set of low buildings with Bauhaus-inspired architecture of 70 hectares, depopulation is visible.
Walking through its streets, one notices three-storey buildings with walled openings. Bricks consolidated by a still fresh cement cover the windows on the ground floor. Their shutters are welded. Sealed doors close the entrances. A prison atmosphere that breaks with the architectural utopianism promoted by the founder of the city, Henri Sellier (1883-1943), former mayor of Suresnes (Hauts-de-Seine) and fervent defender of social housing in Ile-de-France.
For the town hall, these buildings are "test islands" in a project that she has been planning for several years: to empty the dwellings, then to destroy them, to build new ones. To date, fifteen buildings are in the demolition-reconstruction or major restructuring phase. According to local associations, the city already has nearly 877 "empty homes", out of 4,300.
Political conflict
The semantic divergence illustrates the political conflict at the heart of which the garden city evolves. It opposes a militant bloc – formed by left-wing sympathizers, pensioners, residents and architects (including four French Pritzker Prize winners) – to an institutional block made up of the town hall of Châtenay-Malabry, led by Les Républicains, and the social landlord, Hauts-de-Bièvre Habitat. Some want to preserve the garden city, whose initial ambition was to make up for the lack of low-rent housing, to solve the problems of insalubrity and to restore nature to the urban fabric. The others want to demolish it to densify the building by constructing more buildings, higher by a few meters, for a wealthier population.
In January 2021, Roselyne Bachelot, then Minister of Culture, alerted by opponents of the project, supported the classification of the garden city as a remarkable heritage site (SPR), in order to prevent its destruction. For associations and architects, however, this protection tool is not enough. To try to save the garden city, they ask for the provisional classification of the site as historical monuments for a period of one year. On May 30, 2022, they sent a letter to Roselyne Bachelot's successor, Rima Abdul Malak. The aim is to obtain subsidies from the State and a decision-making role in the establishment of local urban plans. The associations thus wish to freeze demolition permits and achieve permanent protection.
You have 61.24% of this article left to read. The following is for subscribers only.