In China, Communist Party executives as reinforcements at Foxconn to manufacture iPhones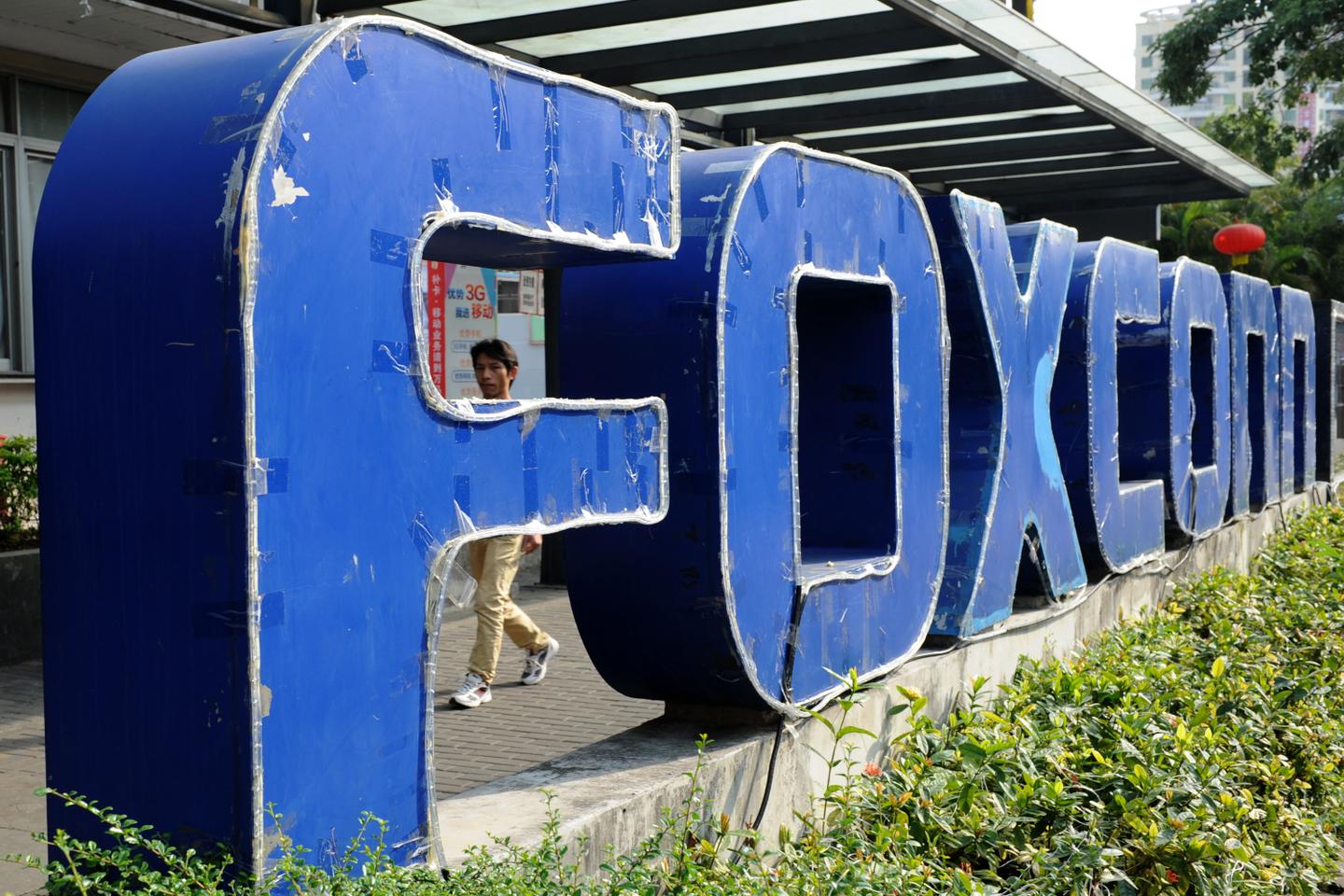 Since the start of the Covid-19 pandemic, members of the Chinese Communist Party (CCP) have been regularly called upon to " in the first line ". Party cadres from Henan, a province in central China affected by the Covid for a month and a half, took these instructions to the letter: for a week, they have been setting an example by going to furnish the giant's production lines. Taiwanese electronics subcontractor, Foxconn.
Hit by a major outbreak of Covid, the production site in Zhengzhou, the capital of Henan, saw its employees flee en masse at the end of October, in full production of the iPhone 14. Since then, the factory, which employs up to at 300,000 people, struggling to recruit, while the city maintains restrictions.
Hence this call made in the vicinity of Zhengzhou: according to the economic media Caillian, the villages were instructed to send at least two inhabitants each, and party cadres had to sign first one-month to six-month contracts to set an example. Lei Feng, the Chinese Stakanov, would be proud of them!
Members of the CCP who lend a hand to a Taiwanese company, serving the most valuable American multinational in the world: the story is comical, but reveals the situation of China in 2022. With its 10 million inhabitants and its industrial fabric, Zhengzhou is one of the many regional metropolises currently confined.
Chaos
If the authorities do not hesitate to sacrifice services, catering, tourism, and entertainment in mind, preserving industrial production is a priority. No way for China to lose its status as the factory of the world. Caring for Foxconn, one of China's largest employers, local authorities have in the past not hesitated to provide the company with illegally employed interns from vocational high schools in the region.
Foxconn's situation is also emblematic of the chaos that reigns in the country. A few weeks ago, Foxconn workers were filmed climbing metal fences, bundles on their backs, before walking dozens of kilometers to escape the confinement of the factory.
On November 11, the national health commission published 20 measures supposed to ease the restrictions, reducing, for example, the number of quarantine days for contact cases and entries into the country. However, as the number of cases increases across the country, several major cities such as Chongqing, Guangzhou and Wuhan are again in partial containment. Still not ready to live with the virus, China is trying to come to terms with zero Covid.