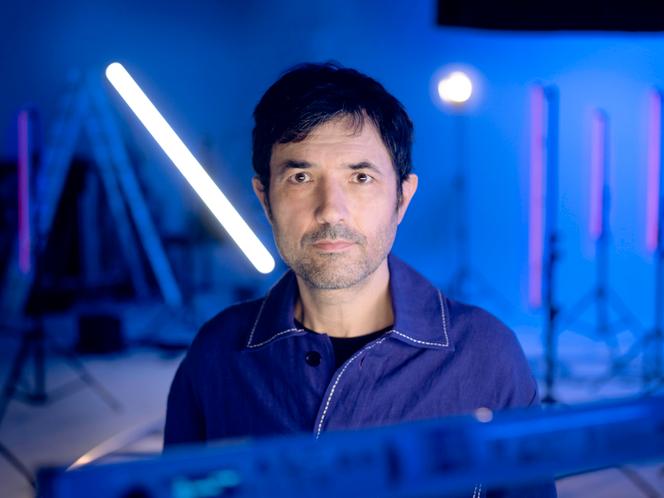 His face is wrinkled from waking up too early. We meet Albin de la Simone between two concert dates, early in the morning, in the offices of his label, Tôt ou Tard, in Paris, the city he never wanted to leave. Aware of his " privilege " : at 52, the singer-songwriter savors the " joy " to have a house with a garden, with Japanese maples, tulips and even a palm tree that he has just planted.
After a rural and difficult adolescence, during which he always felt out of step, the Picard immediately liked "anonymity" and the "feeling of infinity" from Paris. If he took a long time to find his way, Albin de la Simone has just released, at the beginning of March, his seventh and finest album. His title : The Next Hundred Years. For The worldhe returns to the first twenty.
In what environment did you grow up?
I grew up in a very small village, in a very rural environment, north of Amiens, in Picardy, in Montigny-sur-l'Hallue. My parents were city dwellers who went to live in the countryside and worked in town. Whereas I was really a country child: I lived in the woods, I rode a bike, I was totally free.
My mother started working when I entered CM2. She was very into art history. My father was an insurer, and that inflated him. He was an amateur jazz musician and crazy about vintage cars. He organized lots of things, set the mood in the village… He was very well known for his personality and his festive and cultural entrepreneurship.
Were you comfortable financially?
We didn't have a circle! We had a fairly dense cultural life, but it was the permanent odds and ends. We did garage sales on weekends, everything was secondhand, gifts, clothes, etc. But we didn't care, our life was full, my sister even had a pony. And then my father played at Club Med and that paid for all our vacations.
My father had bought the castle in the village – an old restaurant, completely dilapidated, which he ran down. So calling myself "de la Simone", with a musician father, owner of a castle… in college, I ped for an aristocrat. People saw me with a cane and a top hat! I suffered a lot from that.
You say you suffered in college: what happened?
After a rather happy childhood, everything started to mess up in adolescence! My relationship with others, the shift, the shyness transformed into arrogance… college is the encounter with bullshit. You discover its power.
You have 74.52% of this article left to read. The following is for subscribers only.