In Cotonou and Lomé, electric motorcycles are gaining ground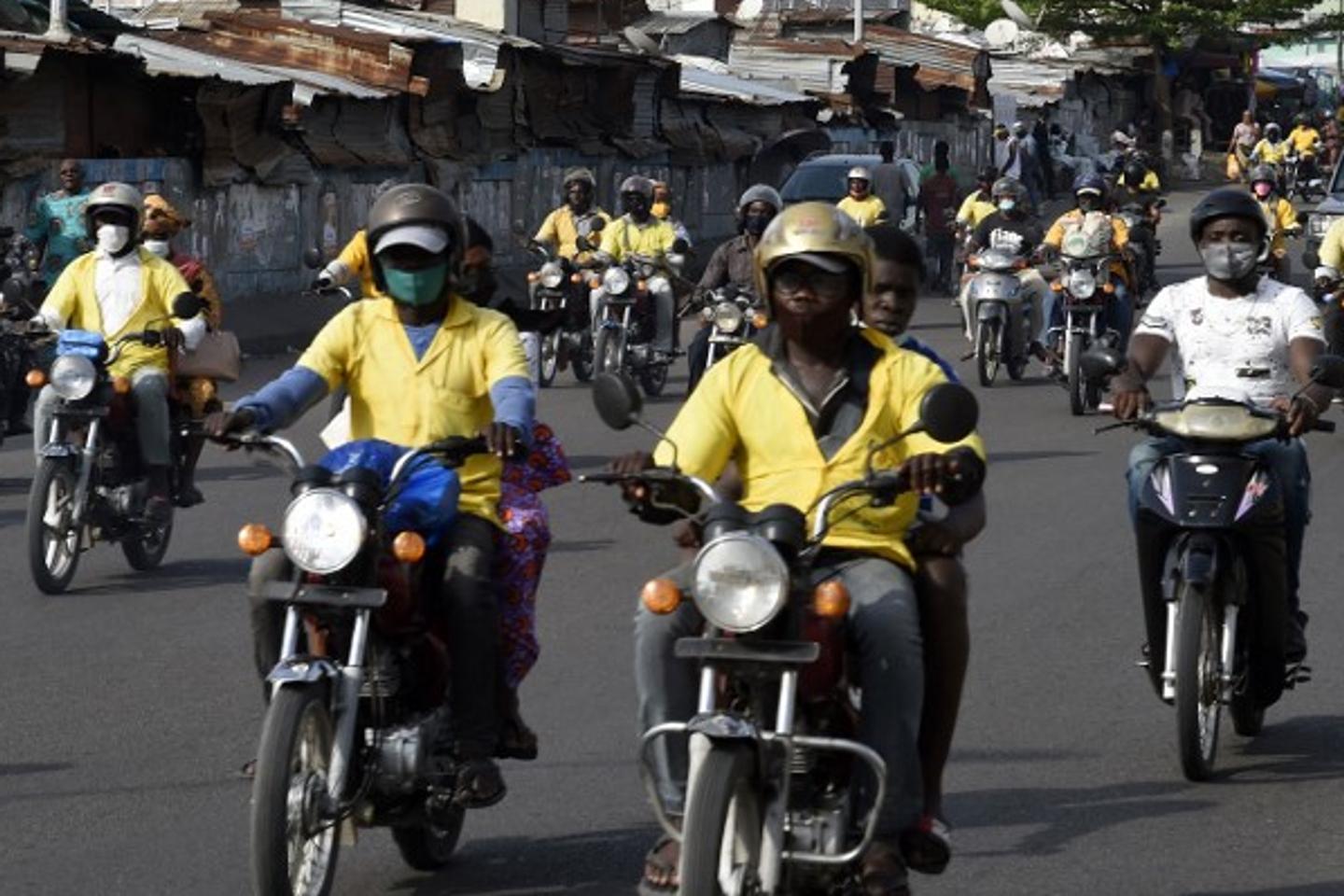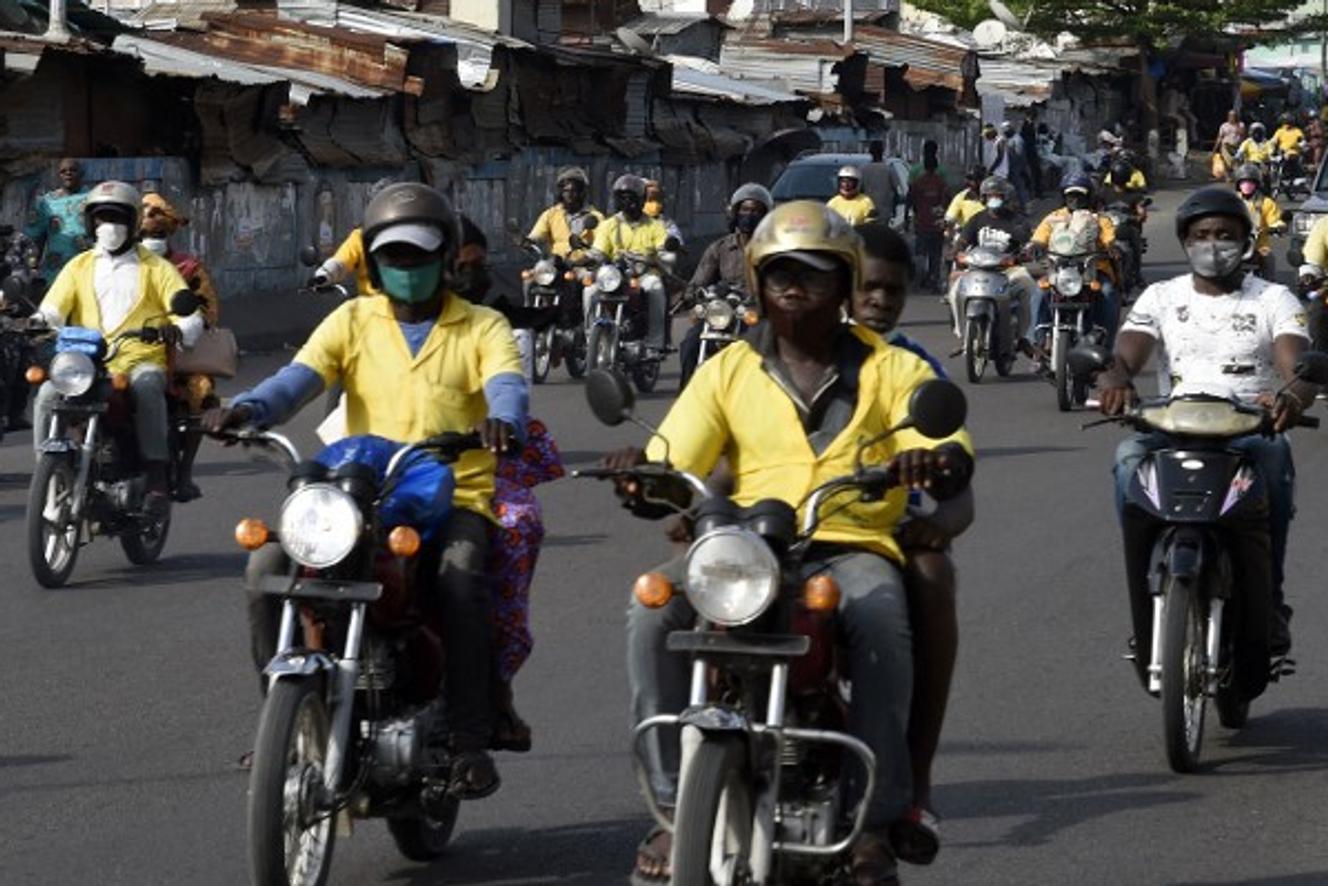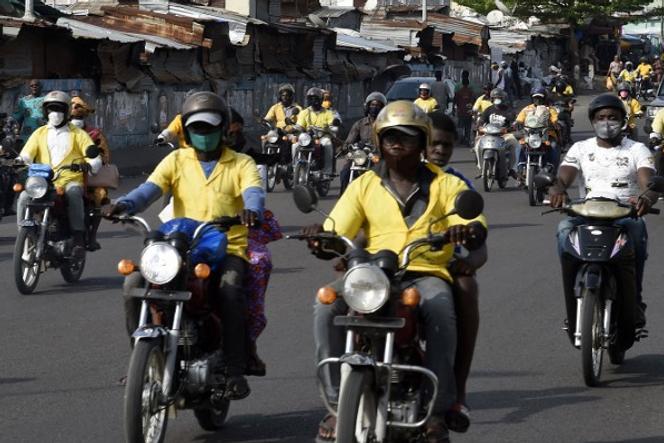 To get around the city of Cotonou where she has her workshop, Edwige Govi, a 26-year-old hairdresser, swears by electric motorcycles, newcomers in full swing in the economic capital of Benin. "They are very quiet and do not smoke", assures the young woman, who has just completed her motorcycle taxi race. At the front, Octave, its driver abounds: "You sit down and you gas! » And financially "I manage to get out of it"he says, a green and yellow vest on the shoulders. "I make more money than with my mechanical motorcycle. »
Motorcycle taxis are popular throughout West Africa, but Benign and at Togodrivers and customers are increasingly swapping gasoline-powered motorcycles for electric motorcycles, which are more respectful of the environment and above all less expensive to use and maintain. "The first advantage of this type of machine is the reduction of atmospheric pollution because they do not use fuel"assures the environmentalist Murielle Hozanhekpon.
In African cities, air pollution, particularly caused by road traffic, is one of the leading causes of death and therefore a major public health issue. In fact, buyers are turning to electric motorcycles more because they cost less, says Alain Tossounon, a journalist specializing in environmental issues.
Solar panels offered
Especially since the continent is faced with the explosion of fuel prices caused in particular by the Russian invasion of Ukraine. The possibility of paying on credit directly from the dealer also explains this push towards electric models, explains Mr. Tossounon. Fascinated by these "silent motorcycles"many followers have resorted to credit with daily, weekly or monthly settlement.
In Benin, an electric motorcycle costs almost the same price as a petrol motorcycle, around 490,000 CFA francs (some 750 euros). The competitiveness of motorcycle taxis is explained in particular by the exemption from VAT and customs duties on hybrid and electric vehicles, a measure by the Beninese authorities aimed at promoting the switch to electric.
For a few months in Cotonou, two companies have been offering electric models and say they are overwhelmed with requests. "The queue here is from morning to evening. Every hour, at least two come out of the shop"confides Anicet Takalodjou, sales representative in one of the sales shops.
Oloufounmi Koucoi, 38, director of another company that delivers these motorcycles to Cotonou, says: "We have thousands of electric motorcycles in circulation and the number is growing every day. » By assembling the motorcycles locally in Benin, his electric motorcycles are cheaper than if they had been imported already assembled, he says. To lure customers, his company, Zed-Motors, offers solar panels to facilitate recharging for those who do not have electricity at home.
Charging stations
For decades, Benin and its economy have been largely handicapped by daily load shedding. In recent years, the situation has improved in the city, although power cuts remain common. But in peri-urban and rural areas, electricity remains largely inaccessible. What strongly limit the development of electricity in the country.
In Lomé, capital of Togo, Octave de Souza parades proudly through the streets on his brand new green electric motorcycle. One point in particular makes him happy: no longer having to drain. "All you have to do is change the battery, he smiled. There are points of sale, you go there and we exchange it for you. It's 1,000 CFA francs [1,50 euro] the unit. » An electric battery allows it to last three to four days of racing.
Others are wary of electric models. Koffi Abotsi, taxi driver, mentions for example the " stress " of having to quickly find a charging station so as not to break down. "This sometimes leads us to exchange [la batterie] even with 10 or 15% remaining charge so as not to have any unpleasant surprises along the way", he points out.
To not miss any African news, Subscribe to the newsletter from "World Africa" from this link. Every Saturday at 6 a.m., find a week of news and debates covered by the editorial staff of the "World Africa".