in demonstration, Bayern regain victory against Leverkusen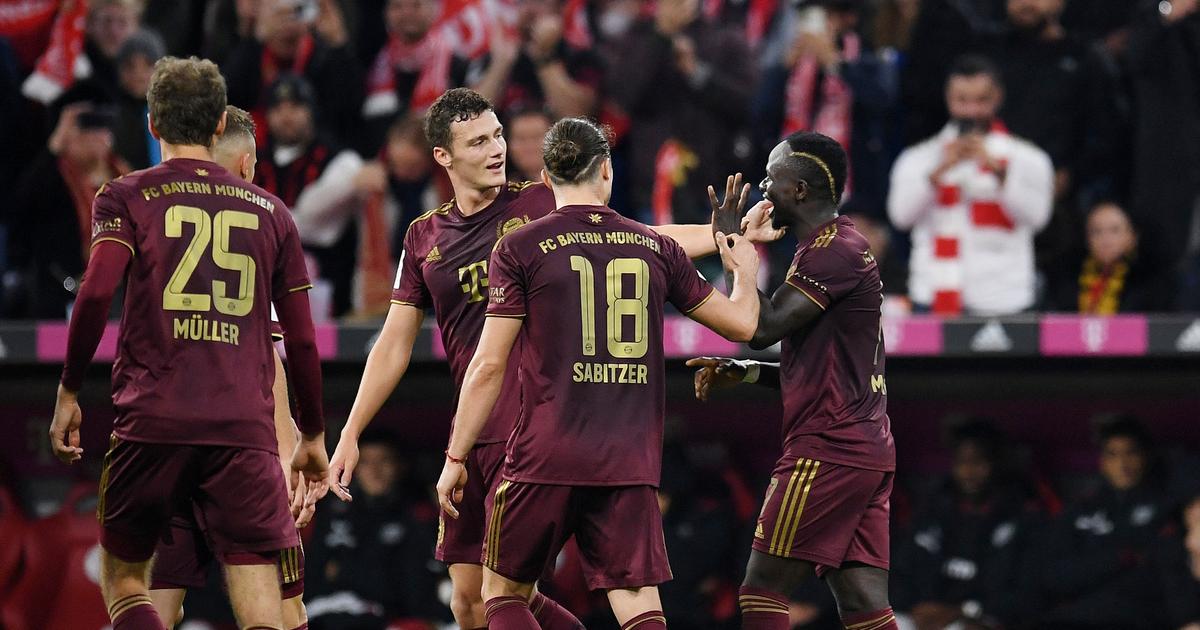 No worries for the players of Julian Nagelsmann, easy winners of Bayer Leverkusen (4-0) this Friday, during the 8th day of the Bundesliga.
Bayern started the match perfectly. Jamal Musiala overflows right side and center. The ball lands on Leroy Sané who controls and scores from the right. Tapsoba, unhappy, against the ball in his own goal. Already 1-0 after three minutes of play. It is the man in form of Bayern at the moment who will double the bet: Musiala. The midfielder combines with Thomas Müller to the penalty area. Musiala strikes with the right foot but Hradecky gets a hole and the ball ends up in the back of the net (17th). The demonstration continues! Jamal Musiala sees Sadio Mané at the entrance to the area. The Senegalese takes his time before triggering a nice shot with his left foot. The ball is still deflected by an opponent (40th)… The Bavarians lead 3-0 at the break. And the demonstration is not over!
A second period quietly managed by Bayern
Bayer is trying to react but it's far too timid. The teammates stumble on Manuel Neuer, always vigilant. Bayern could have punished Leverkusen again. But after checking the VAR, the goal is canceled! (57th) Sadio Mané had scored with a shot from the right foot! We finally remain at 3-0. The Bavarians will manage to drive the point home anyway! Hradecky makes another mistake. He loses himself in his gestures and slips into his surface. Muller prowls around and retrieves the leather. The middle just has to push. 4-0. The score will not move until the end of the meeting (84th).
Bayern Munich are back to winning ways after four games without a win in the Bundesliga. The Bavarians temporarily go back to second place. Difficult evening for Bayer Leverkusen which is approaching the red zone.