In Egypt, soaring prices raise fears of a serious social crisis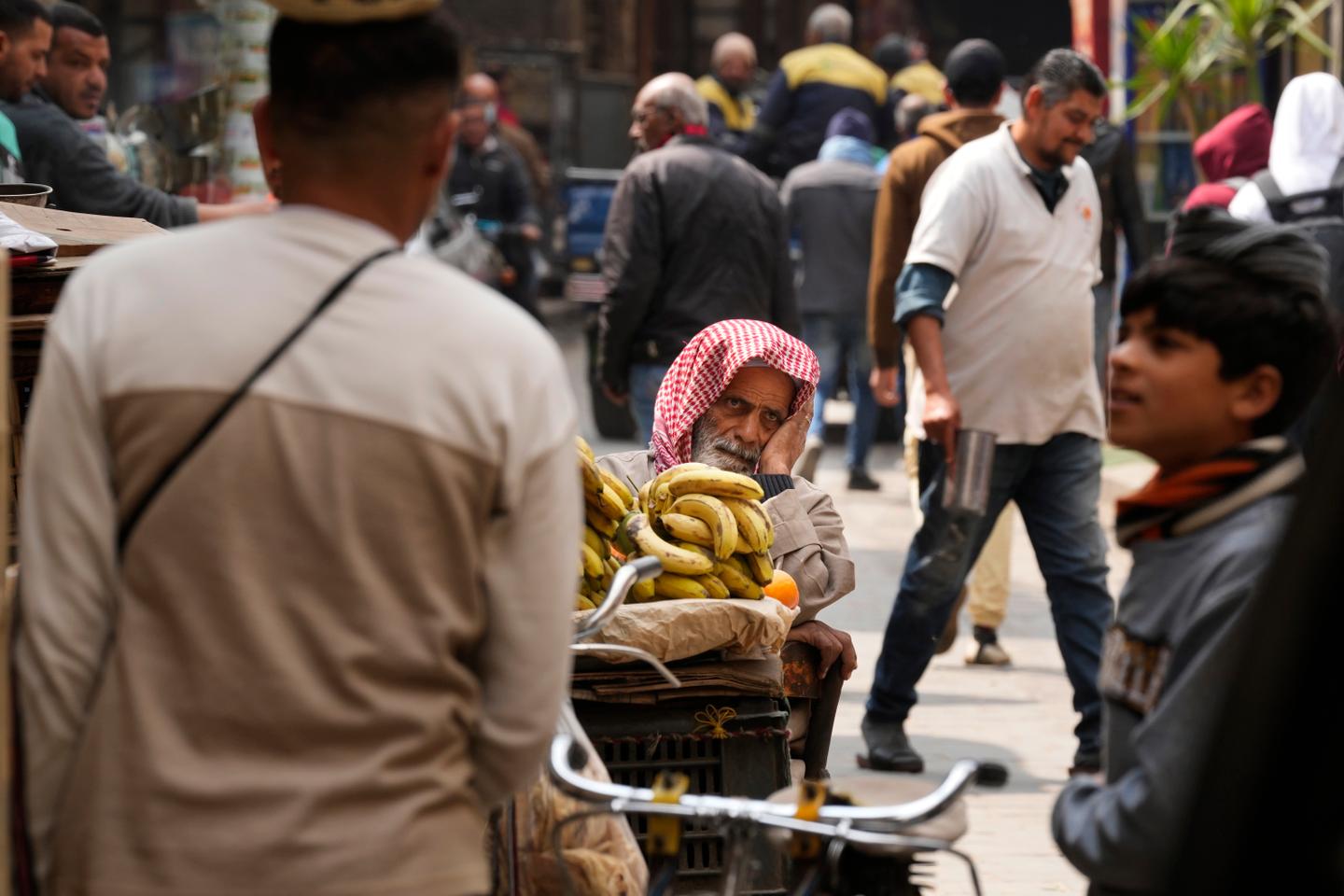 In the inner courtyard of the Capital Business Park, located in Sheikh Zayed, in the urban area of ​​Greater Cairo, the economic crisis which is once again shaking Egypt is invisible: mini-hot air balloons are suspended above water jets surrounded by chic cafes. But, in the offices of this luxurious complex, the subject is on everyone's lips. "Egypt is going through a very serious economic and financial crisisworries Mahmoud Sami, businessman and member of the Senate. No sooner had we finished with the negative fallout from Covid-19 than we plunged again, under the effect of the war between Russia and Ukraine. »
For Egypt, the conflict has resulted in strong pressure on its wheat supply, the bulk of imports so far coming from Moscow and kyiv, and in a drop in the windfall from tourism, including Ukrainian nationals and Russians were fond of it – even if, in the midst of COP27, Russian customers continued to languish in the sun of Sharm El-Sheikh. It was also accompanied by a massive outflow of foreign capital.
"The result of the geopolitical deal, which affects all emerging economies, is that the projections for the end of 2021, which suggested a reduction in inflation in Egypt, have been destroyed"details Mr. Sami, affiliated with the Egyptian Social Democratic Party (represented in Parliament and member of the democratic civil movement, a coalition of opposition parties).
"Urgent need for foreign currency"
Inflation is galloping, as confirmed in early November by the official statistics agency Capmas: driven by the rise in food prices, it reached a four-year record high in October. "Everything has become expensive", we hear in the streets of Cairo. In seven months, the Egyptian pound suffered two devaluations. The last took place in October, to meet the conditions of the International Monetary Fund (IMF), which the authorities have again called for help.
"This loan request is disputed by opponents, because of the additional indebtedness it entails. For my part, I consider that we have few options on the table. Egypt urgently needs foreign currency, in the order of 40 billion dollars within four to six months, to pay its debt and balance its trade balance in order to continue its imports", advances Mr. Sami. In addition to the loan expected from the IMF, Egypt is relying on financial support from Gulf countries and the sale of goods to earn dollars.
You have 54.74% of this article left to read. The following is for subscribers only.