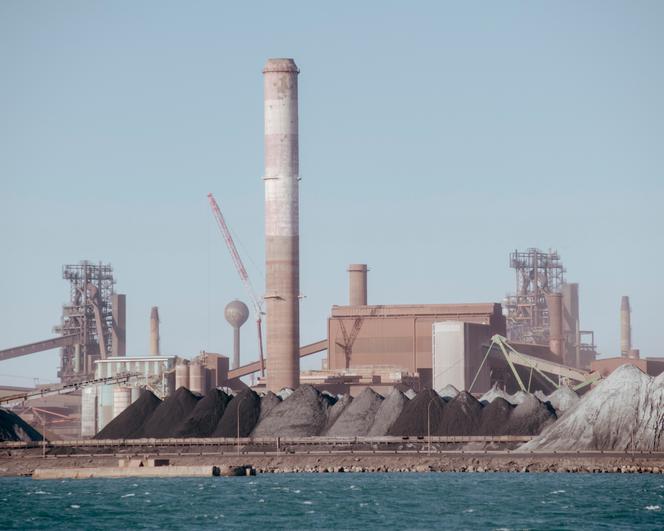 In the crushing heat of early summer, the ArcelorMittal factory in Fos-sur-Mer (Bouches-du-Rhône) rumbles in a reddish halo. The imposing steel site, which produces four million tonnes of steel each year, is still operating this Thursday, June 29, more than a week after the decision of the departmental directorate of employment, labor and solidarity to impose an immediate shutdown procedure for its steelworks department, for endangering some of its employees. An unprecedented sanction for the industrial giant, accompanied in the event of refusal, threats of prison sentences and fines of up to 10,000 euros per worker concerned.
On Wednesday June 28, during an exceptional social and economic committee (CSE), management ured the staff representatives that the shutdown procedure was underway. But that it would take at least eight weeks, "to prevent any environmental risk and any risk of irreversible damage to the industrial installation", she explained in a press release. A delay that some unions consider disproportionate. "You don't shut down a factory like that easily, recognizes Sandy Poletto, CGT central delegate of the company. But usually it is done in two or three weeks. »
Is the management of ArcelorMittal Méditerranée playing for time to gain time to influence a decision it considers "unfounded and disproportionate" ? On Thursday, June 29, it convened a second exceptional CSE in less than forty-eight hours to have staff representatives and occupational medicine validate the fourth version of its " action plan aimed at responding to injunctions from the labor inspectorate. Force Ouvrière (FO), the majority organization in the company since 2022, and the CFE-CGC voted in favor. The CGT, a minority, opposed it, considering, among other things, that "the budget allocated to the measures was not clearly quantified". The CFDT abstained. Following the meeting, ArcelorMittal sent the administration a request to suspend preparatory operations for the shutdown.
"End the proven dangerous situation"
Beyond a conciliatory speech and a crisis communication entrusted to the specialized Parisian agency Image 7, the reaction of the steel group appears late. The first official alert dates from May 10, 2023. In a letter addressed to the management of the factory, the labor inspectorate reveals the results of an alarming check carried out on April 25 in the steel department. The inspectors, accompanied by representatives of the Pension and Occupational Health Insurance Fund (Carsat), describe work spaces covered with "agglomerated dust"manufacturing processes triggering a "significant suspension of inhalable dust"the absence "capture system [des poussières] to the source ".
You have 56.83% of this article left to read. The following is for subscribers only.