In front of the US Congress, Ticketmaster apologizes for the chaos surrounding the sale of Taylor Swift tickets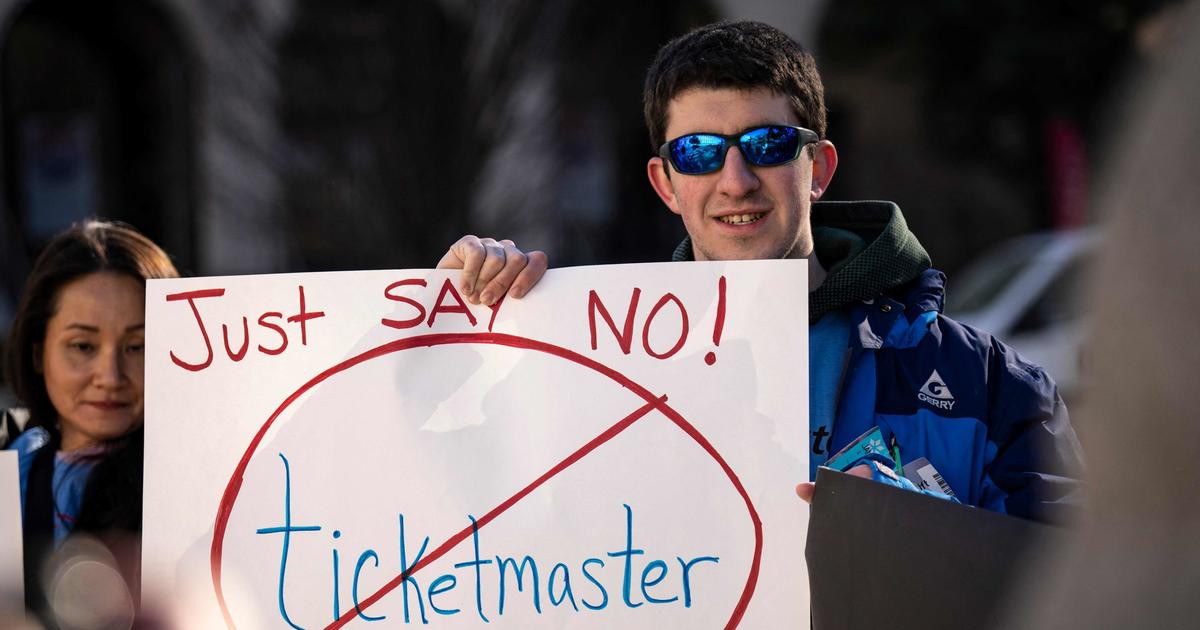 Without naming her directly, the singer had tackled the platform in an Instagram post, claiming to be "out of it" after seeing so many of her fans "live a nightmare".
On the grill of the US Senate, the Ticketmaster platform admitted on Tuesday to having a "responsibilityin the cacophony around the ticket sales for American star Taylor Swift's tour last November. "Looking back, there are several things we could have done better", conceded Joe Berchtold, head of Live Nation Entertainment, parent company of Ticketmaster. However, he hastened to point out the shared responsibility of "bot attacks" which would have significantly slowed down the operations of the platform during the sale of Taylor Swift tickets in mid-November.
Endless wait times, bugs, and skyrocketing prices… During the early sales of the tour "eras» («eras"), which starts on March 18, a litany of fans had complained on social networks. This chaotic situation had revived criticism of the dominant position of this giant in the ticket sales sector, which merged in 2010 with the entertainment giant Live Nation.
Read alsoStirring in Washington after the failures of the launch of the Taylor Swift tour
If the pop star did not make the trip to Congress on Tuesday, senators heard testimony from Clyde Lawrence, a soul singer, who castigated "total lack of visibility» that the artists have in the face of the fees charged by the platform. Because in addition to selling tickets, Live Nation also owns a large number of concert halls. "If they want to charge us $250 for 10 clean towels, they can, and they did.", criticized the musician.
"This is exactly the definition of a monopoly", denounced the democrat senator Amy Klobuchar. "Live Nation is so powerful that it doesn't even need to exert any pressure, to lavish threats. People just fall in line", Criticized the elected, at the head of the powerful judicial committee of the Senate. Prices for rock legend Bruce Springsteen's concerts, some in the thousands of dollars, also caused an uproar in early 2022.
Read alsoMerger of Ticketmaster and Live Nation
In the middle of the morning, a handful of Taylor Swift fans gathered in front of Congress to also denounce the actions of the platform. Ticket master "controls the (music) industry in a way that is completely unfair to consumers", lamented Jennifer Kinder, a 56-year-old lawyer. In November 2022, this Texan waited nine hours on Ticketmaster, hoping to land a ticket with her daughter and hear Taylor Swift sing "Midnights— his favorite album. "I never managed to get tickets"said this woman, wrapped in a black down jacket in front of the American Congress, which filed a complaint against the platform.
SEE ALSO – The boss of France Culture resigns after accusations of "brutal management"