In Germany, Olaf Scholz's allies tear each other apart over the electric car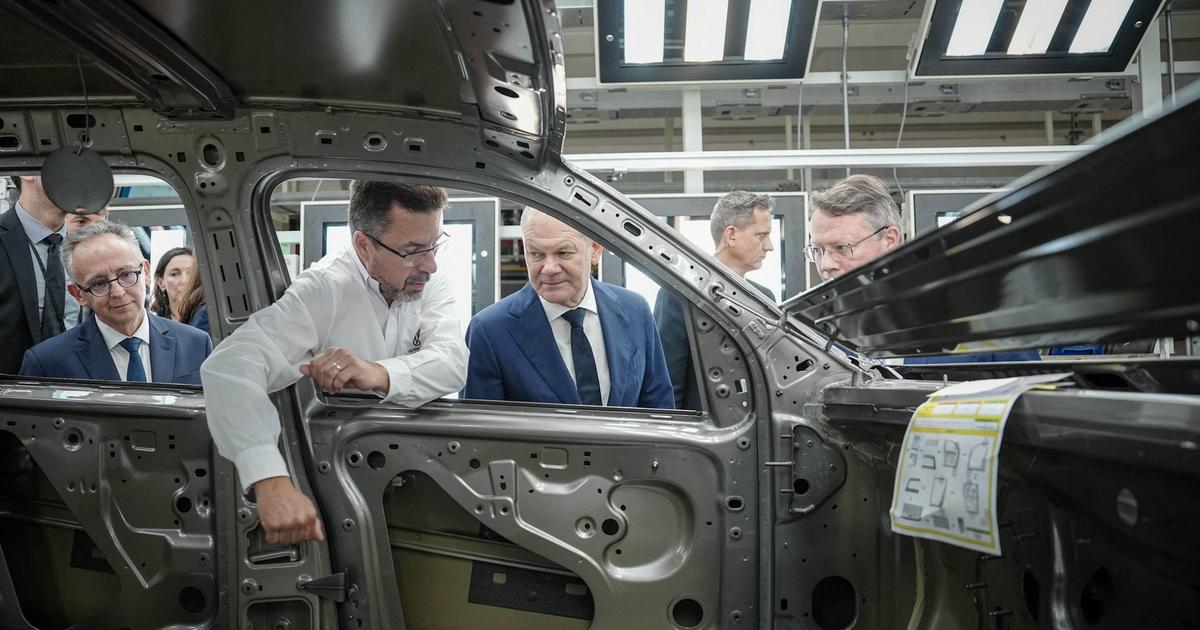 DECRYPTION – The Liberals are questioning the abandonment of combustion engines, against the advice of the Greens.
Government green projects Scholzbased on the reduction of CO emissions2 and massive investment in railways, threaten to collide with Germany's queen car and highways. This conflict has never torn the two enemy brothers of the German coalition, the FDP and the Greens, as much as in the past three days, under the impassive eye of the Social Democratic Chancellor. Led by the Liberal Minister of Finance, Christian Lindner, the former vetoed a flagship proposal from the European Commission aimed at banning from circulation, from 2035, new vehicles equipped with combustion engines. They intend to relaunch the construction of motorways, if necessary to the detriment of rail.
The latter, with the Minister of the Economy Robert Habeck, are openly annoyed by the conservative turn taken by the FDP, itself stimulated by the electoral setbacks recorded by the party. The latter, who defends the interests…