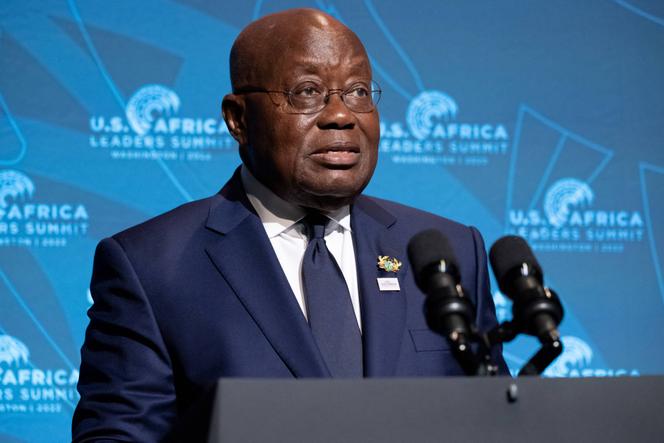 IIt was the model of the new Africa, with its stable and prosperous democracy. This small country of 30 million inhabitants, nestled between Côte d'Ivoire and Togo, was the darling of the African diaspora, with one of the highest per capita incomes in the region and exemplary dynamism. Today, Ghana is in ruins. The health crisis and then the war in Ukraine and its repercussions on the price of energy got the better of this virtuous trajectory.
In December 2022, the country declared itself in default, unable to repay its debts, and began negotiations with the International Monetary Fund (IMF) for a bailout. This Wednesday, May 17, the international organization will grant him aid of 3 billion dollars (2.8 billion euros), with a first tranche of 600 million that can be released immediately.
A lifeline obtained after a hard fight, the IMF granting its support only on the condition that the creditor countries agree together to renegotiate their repayment schedules, or even cancel part of the debt. Since 1956, the major lending countries have come together within the Paris Club to find coordinated solutions. The system worked until the arrival of China, which in a few years had become one of the main creditors of poor countries.
Twenty countries threatened
According to the World Bank, 38% of countries close to debt default have China as their first creditor. However, the Middle Kingdom prefers to negotiate the restructuring directly with the indebted countries. What he did abundantly, but by making pay for his leniency by deliveries of raw materials or by taking control of the infrastructures that he had helped to finance.
For once, China has agreed to enter into joint negotiations. This is very good news for countries like Chad, Ethiopia and Zambia, which are also negotiating with the IMF to ease their financial burden. In total, nearly twenty African countries are threatened by the current deterioration of the economy. On average, according to The Economist, 17% of the income of African governments goes to repaying foreign debt. In Ghana, it is 30%.
During the 2000s, this small country, like its neighbors and the whole continent, invested heavily in ports, roads, trains and airports with foreign money, particularly Chinese. Often too, as in Accra, the capital of Ghana, in sumptuous buildings, a 5,000-seat cathedral in the heart of the city. As everywhere in the world, but with much more dramatic economic and political consequences, the debt nightmare is back in Africa.