In Guadeloupe, the bitter end of the fight of "suspended" unvaccinated against Covid-19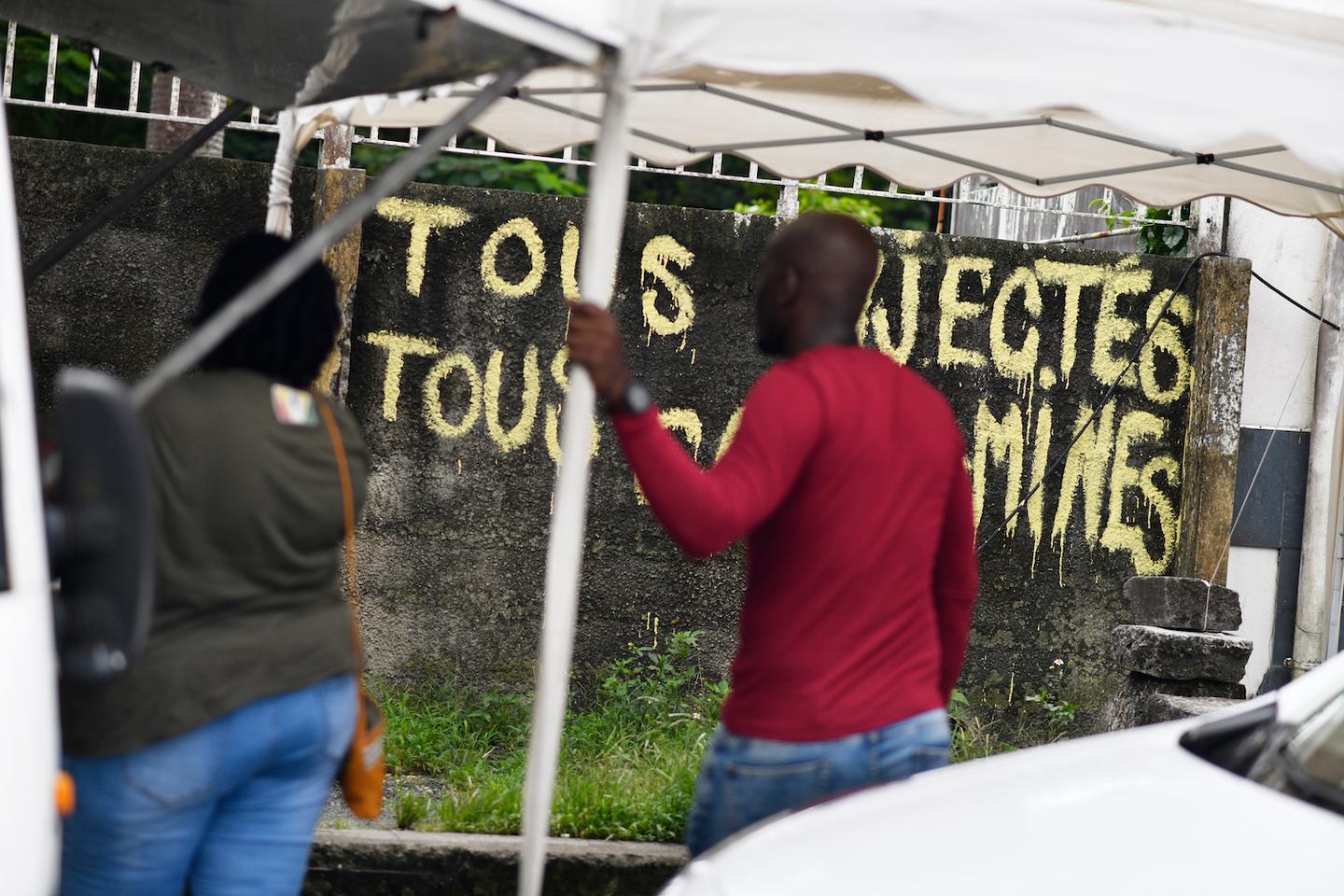 "We are still here! » Under militant applause, Tuesday, November 8, Patricia Pioche, the deputy general secretary of the General Union of Guadeloupe Workers (UGTG) closes, fist raised, the meeting which lasted two hours in the parking lot of the university hospital center (CHU) of Pointe-a-Pitre. For ten months, here, we have been holding the "bik" (the camp, the picket line), to demand the reinstatement of health personnel suspended because they have not been vaccinated.
When the vaccination obligation was introduced, at the beginning of August 2021, the UGTG echoed the general feeling of the population, that of a deep, clear refusal to see the State control the lives of Guadeloupeans. The organization, with its Union of Health Workers (UTS), quickly led the staff into a hard conflict, unfinished to date, and minority – officially 3% of the 3,665 staff of the old CHU of the city, one of the most dilapidated in France, are not in conformity.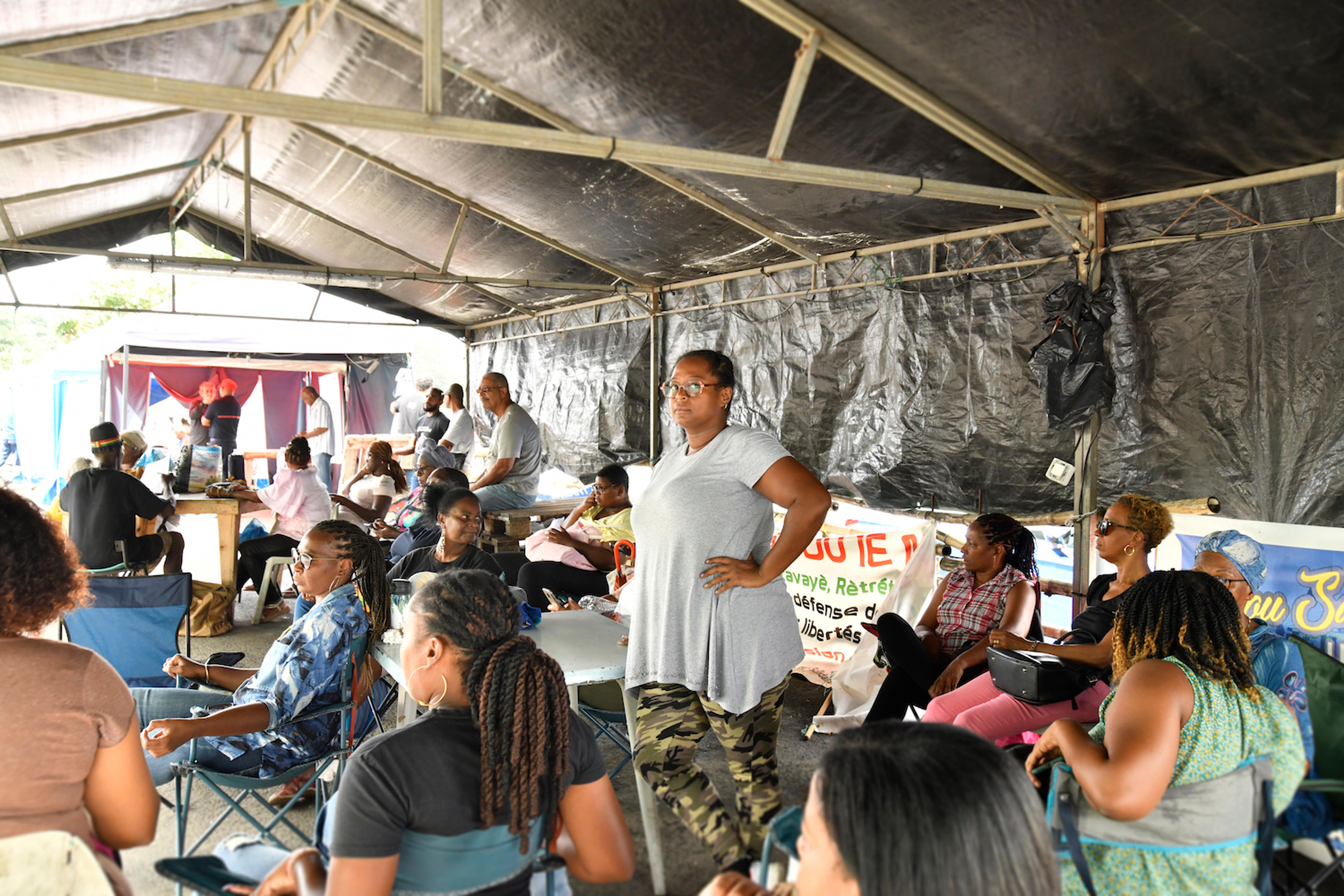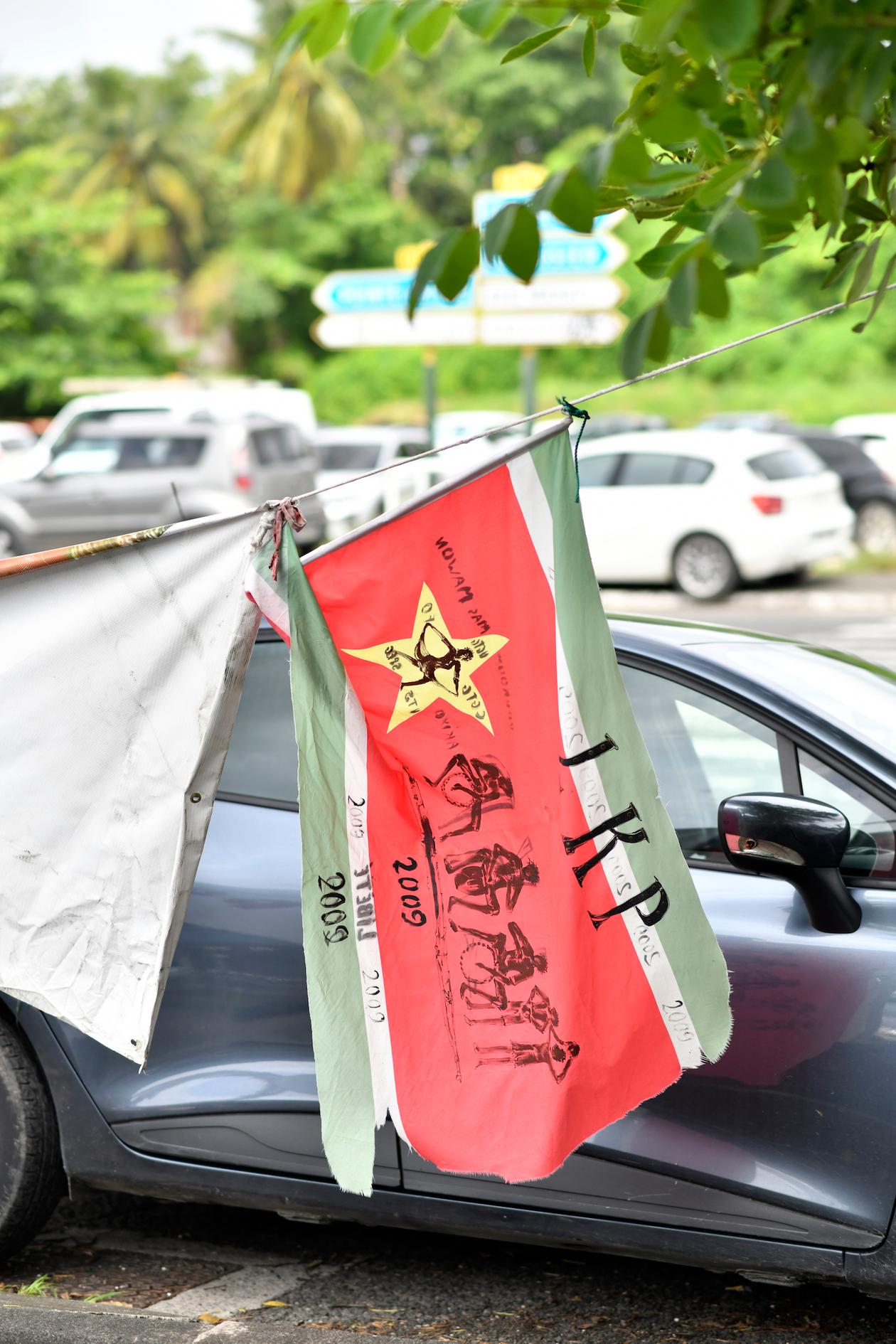 The union no longer has any choice but to lead its troops, despite their weariness, to the end of the standoff engaged with the ministries of health and overseas. "They want war, they have it", sums up Gaby Clavier, the lively and feared boss of the UTS. Which requires the direct reinstatement of "suspended" and full payment of their salary arrears. It is based on a fragile decision of the Administrative Court of Guadeloupe which, on October 10, ruled illegal the retroactive form taken by a decision to suspend an agent.
"Flood of disinformation"
Thursday, October 27, the hospital filed a complaint, after the violent intrusion of activists who degraded the human resources department with waste oil. The Pointe-à-Pitre University Hospital, over-indebted, has a deficit of 5 million euros per month, and the quality of care, for lack of equipment, is deteriorating there. In this atmosphere of the end of the movement, Gaby Clavier brandishes a petition of support for the staff in post. Objective: to counter those who assure that the hospital has reorganized and can do without "suspended". Behind the high walls of the hospital, carers, on the bridge since the exhausting crisis due to Covid-19, do not see favorably the fact of pouring the jackpot of a work not carried out. The violence of the movement, over the months, has left its mark: a general manager beaten and threatened with death, flat tires on the doctors' cars, damaged premises.
With a double vaccination rate of 42%, 25% for three doses, Guadeloupe remained at the bottom of the national peloton
You have 71.73% of this article left to read. The following is for subscribers only.