In Hauts-de-France, a traveling factory to introduce the industry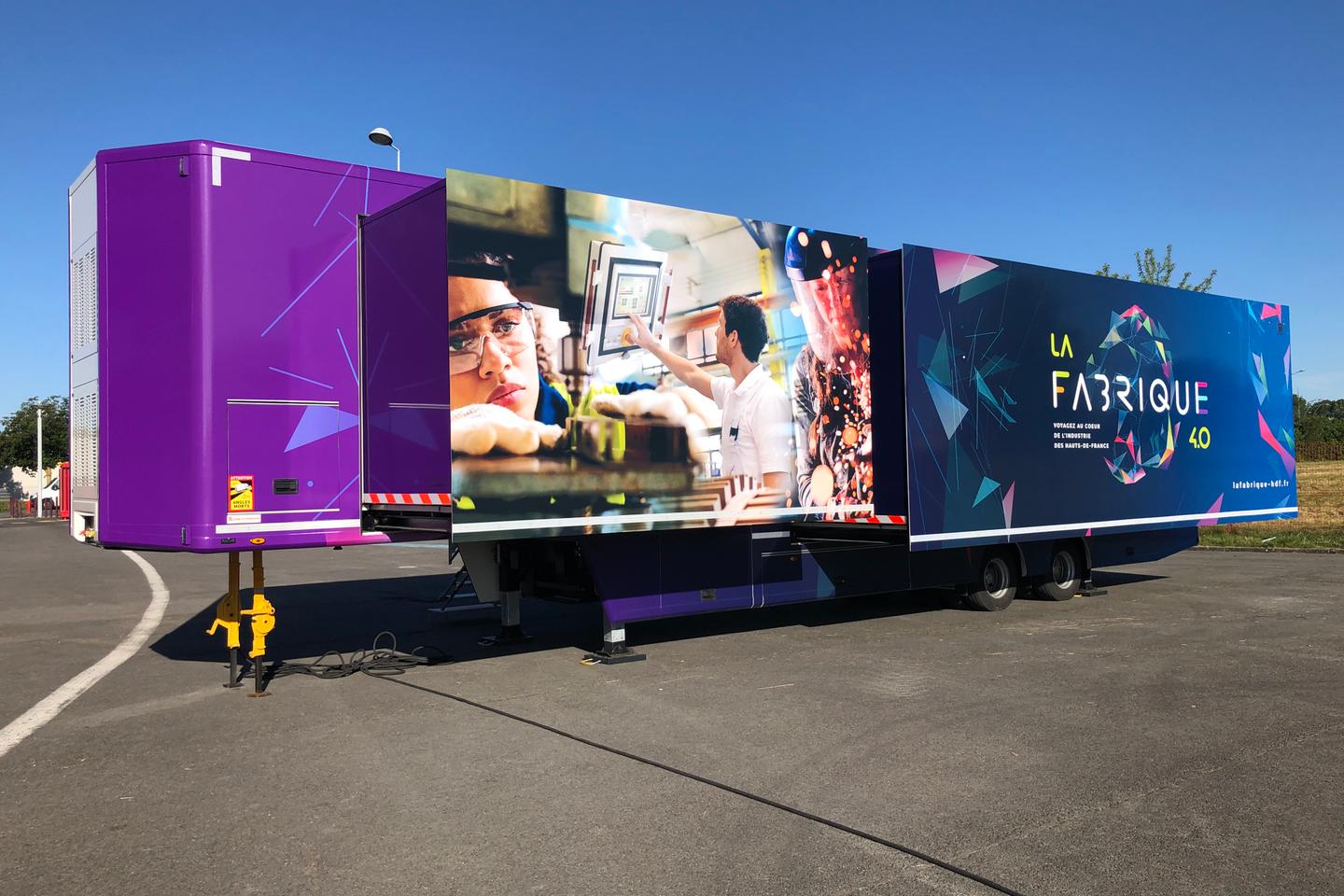 Instead of waiting for young people to cross the threshold of an industry in need of manpower, to meet them thanks to a mini-factory mounted on wheels: this is the somewhat crazy idea launched in Hauts-de-France in order to introduce the general public to the little-known professions in this sector. Since last spring, a semi-trailer converted into a production workshop has been traveling the roads of the region to meet young people and job seekers.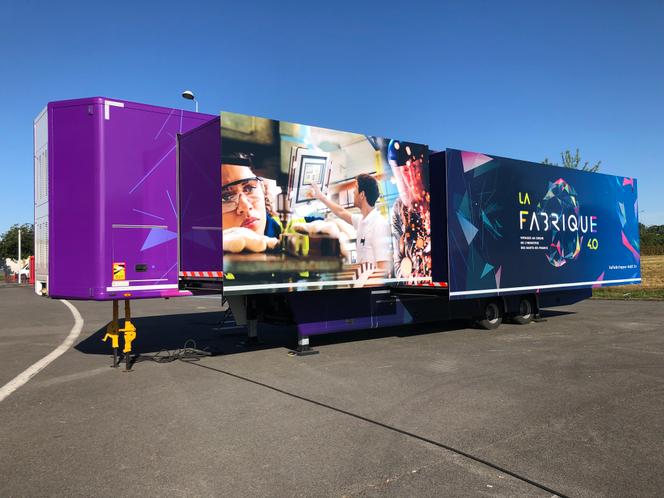 On the occasion of the Industry Trophies, the converted truck was parked in front of the Marcq-en-Baroeul (North) congress center on November 24. With its flashy colors, hard to miss. "Everything is done to create a "wow" effectinsists Benoît Bartoux, the project manager of the "Factory 4.0"the name of this initiative. There are people who have a pretty negative image of the industry, who think it's a dirty and difficult working environment. The idea is to make them aware that the sector includes more than 150 different trades. »
Concentrate of technologies
Inside this mobile factory, the visitor discovers a concentration of technologies: robotic arm, pallet which moves on a magnetic field, 3D printer, virtual reality helmets… The students have the possibility of leaving with a personalized telephone holder : under their eyes, the production line assembles the different parts of the color of their choice. A way to make them literally touch the design of an everyday object.
"We wanted it to be visual, to show the latest technologiesexplains Olivier Hutin, president of the union of industries and metallurgy trades (UIMM) of Hauts-de-France. Today there is not a factory that runs without digital. » The employers' federation has teamed up with institutions and local authorities in the region to bring this project to life. On the territory, the industry represents more than 250,000 employees and 10,000 companies, from design to marketing, including production and logistics. And as elsewhere, the lack of manpower is felt. "Many professions have difficulty hiring because we don't know them"emphasizes Olivier Hutin.
Encourage vocations
According to Benoît Bartoux, this factory on wheels has already succeeded in creating vocations: "I had a young man who had stopped his studies and who had heard of the presence of the factory in Hénin-Beaumont [Pas-de-Calais]. He came to see us, we talked and he finally turned to maintenance. »
You have 13.35% of this article left to read. The following is for subscribers only.