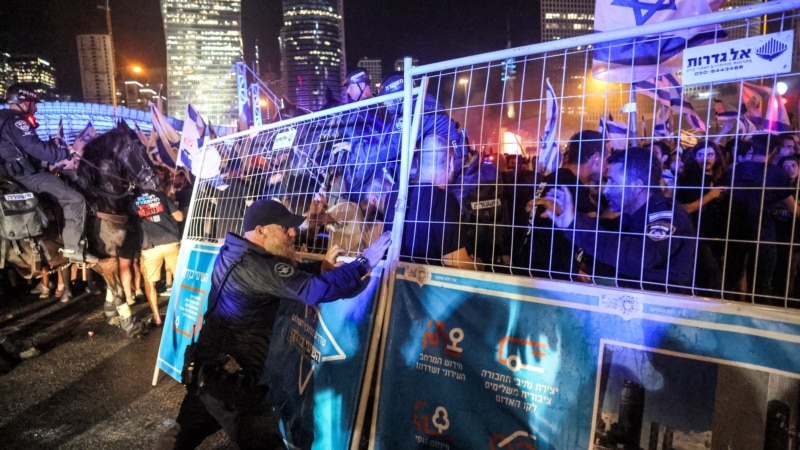 In Israel, during protests that began due to the adoption of a bill to limit the powers of the Supreme Court, a car hit three demonstrators. They received minor injuries, reports Haaretz.
According to one of the victims, "it was a deliberate attack: the car just flew in our direction." The police said they detained the 20-year-old owner of the car.
Protests are taking place all over the country. In Tel Aviv, thousands of demonstrators took to the streets, the police used water cannons against them. According to the publication, four people were detained. A total of 34 demonstrators were detained across the country on Monday.
Big business joined the protests. The Israeli Business Forum, which unites the heads of 150 of the country's largest companies, has announced a strike against the reform. Many startups, banks, shopping centers and gas stations joined the strike. In addition, as Haaretz writes, the Israeli Medical ociation announced a strike – hospitals will operate at minimum capacity.
On July 24, the Israeli Parliament adopted the first draft law from the judicial reform package – it limits the Supreme Court's right to overturn decisions made by the government, which is formed from deputies. According to critics, the amendments create opportunities for abuse of power, eliminating one of the few effective mechanisms of control over the government.