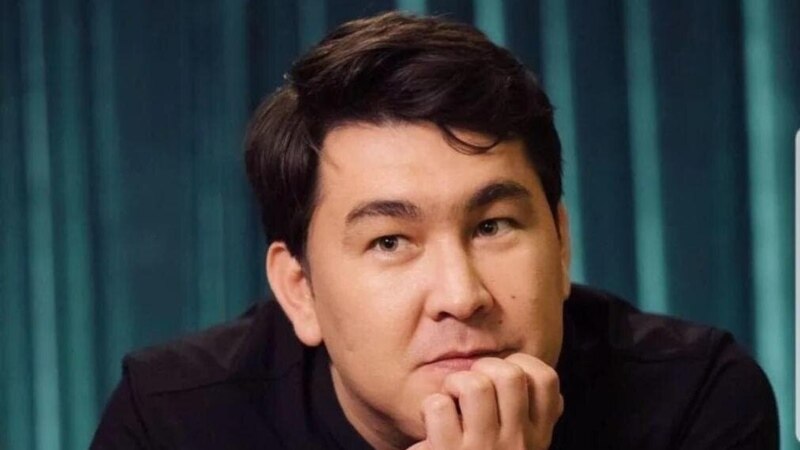 The organizers announced the cancellation of the KVN "Kamyzyaki" concerts in Kazakhstan, which includes Russian comedians Azamat Musagaliev and Denis Dorokhov. This is reported by Radio Azattyk.
Musagaliev, who is of Kazakh origin, and Dorokhov recently performed at a concert in the Russian-occupied part of the Donetsk region of Ukraine.
The concert was held at the Saur-Mohyla memorial. "We are here for the first time. This place is very impressive, it touches the soul. We also learned a lot of stories related to this place. When they were told, we had goosebumps," said Dorokhov in an interview with the local Oplot TV channel. The comedian added that he spoke with Russian soldiers who are fighting in Ukraine, and they seemed to him to be "spiritual people." In turn, Musagaliev wished the residents of the Donetsk region, which the Russian authorities call the "DNR", "a peaceful sky above the head, health and smiles of loved ones."
Since the beginning of the week, users in the Kazakh segment of social networks have called for the cancellation of concerts by Musagaliev and the KVN "Kamyzyaki" team. Comedians' concerts were supposed to take place in Astana and Almaty.
"Due to the resounding negative feedback from the public on the sensational public actions of the artists of the Kamizyaki group, the organizing team has decided to cancel the entire tour of solo concerts of the Kamizyaki team in Kazakhstan", – says the message on Instagram of the Vi Project event agency.
The day before, there were reports that local operators had stopped selling tickets for Kamyzyakov's performances.
As noted by Radio Azattyk, in July of this year, Kazakh officials canceled a concert by the Russian singer Hryhoriy Leps due to outrage over his support for the Russian invasion of Ukraine. Leps is on the sanctions list of the European Union.
After the start of the Russian full-scale offensive in February, the concerts of several more Russian stars were canceled in Kazakhstan. The reason for this was the indignation of residents about the pro-Kremlin stars' views and speeches at events in support of the war.
At the same time, the concert of showman Maksym Galkin, who speaks against the war, was canceled. Galkin stated that the authorities achieved this. The authorities of Kazakhstan, however, deny this and claim that the concerts can be held later, and no one is preventing them from being held.