In "La (Nouvelle) Ronde", Johanny Bert and his puppets waltz between sexual identities and love practices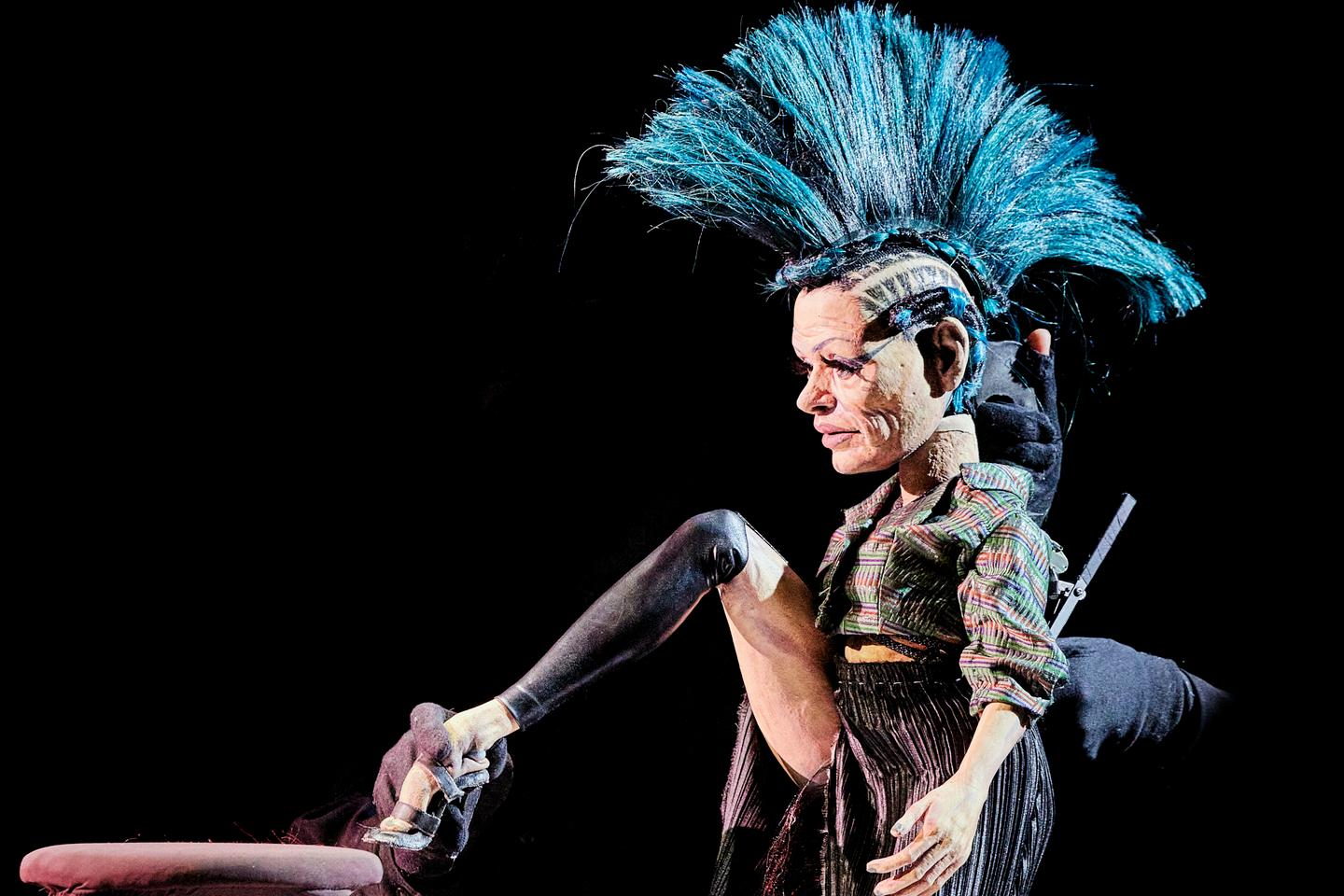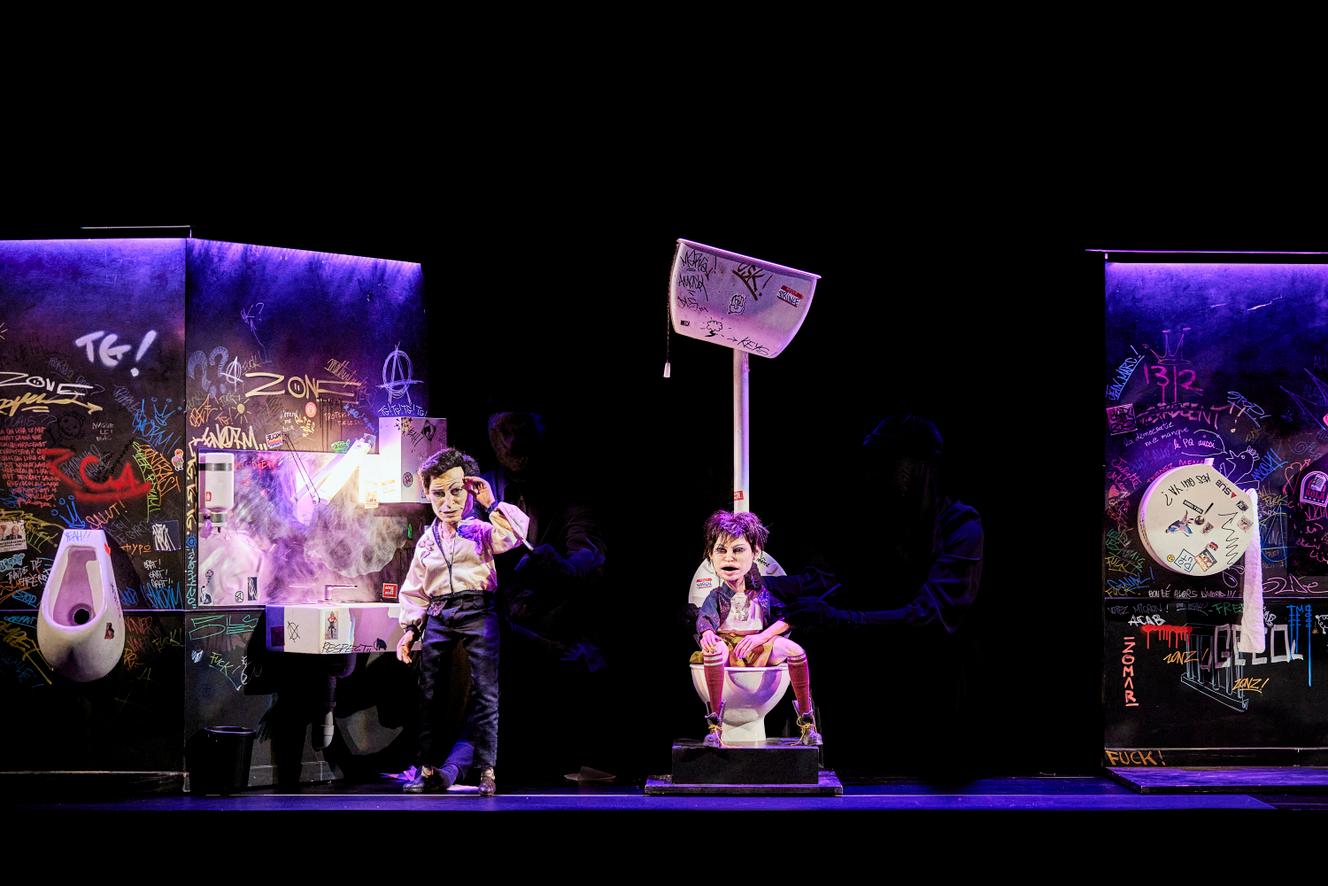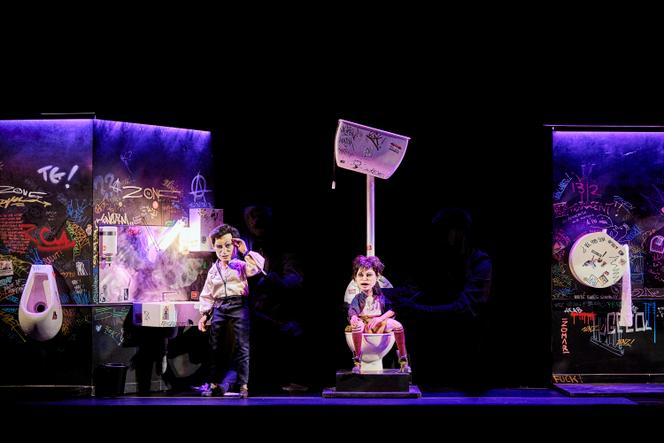 The puppeteer and director Johanny Bert never ceases to amaze with his ability to renew himself from creation to creation, always inventing various forms of expression. He likes to vary the pleasures and evolves easily from one register to another, from the puppet solo to a crazy cabaret mode with Hen (2019) to a hybrid work between installation and live performance with where your eyes rest (2021), passing through more classic projects like The process (2022), based on a text by Catherine Verlaguet.
For his latest opus, The (New) Roundcreated at the Théâtre de la Croix-Rousse, in Lyon, in October 2022, it has set itself a new challenge: the stage adaptation of a theater classic, Round, by Arthur Schnitzler (1862-1931), written in 1897, published in 1903 but censored from 1904 until 1920, when it was created in Berlin. In collaboration with the writer Yann Verburgh, he offers a resolutely modern (re)reading of it, taking into account the evolution of society and love practices. Their rewriting work is based in particular on a series of meetings with people who have agreed to testify about their intimate relationships (heterosexual, bisexual, asexual, polyamorous, etc.). These testimonies constitute a concrete starting point, anchored in daily life, allowing the fiction of the story to be nourished.
Taking up the initial dramatic structure of Arthur Schnitzler's play, namely a succession of ten short scenes with always two protagonists having a sexual relationship, The (New) Round completely renews the distribution of roles: Schnitzler's white and heterosexual characters (five stereotypical men and five women, reduced to a social status, such as the prostitute, the soldier, the count, the maid, the poet, etc.) are replaced by characters meant to reflect the socio-cultural and ethnic diversity of our society. The introduction of several transgender characters in particular invites the spectators to question themselves on traditional thought patterns and on the gendered perception of intimate relationships.
Fellini's onirism
An original and innovative scenic device makes it possible to scroll under the eyes of the public, on a sort of treadmill, the decorative elements of the different scenes that make up the show. This gives a feeling of permanent flux, of continuous scrolling of images, like in a cinematographic tracking shot. At the heart of this device, ten medium-sized puppets (about 1 meter), with expressive faces and strongly gendered bodies, are skillfully animated in the shadows by six actor-manipulators (three girls and three boys) all dressed in black, always working as a duo.
You have 41% of this article left to read. The following is for subscribers only.