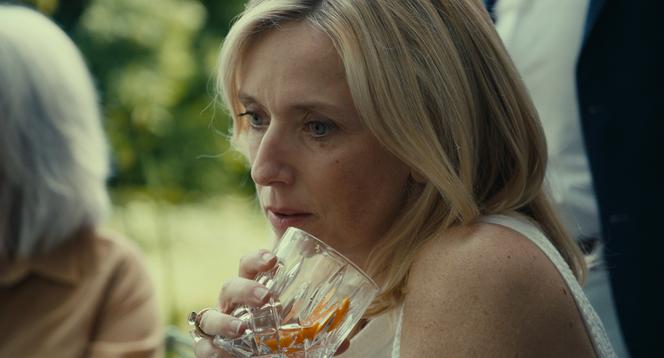 THE "WORLD'S" OPINION – NOT TO BE MISSED
There are many ways to understand the deceptively simple title of Catherine Breillat's last film, which comes to us ten years later Abuse of weakness (2013), where the director mentioned his troubles with the crook Christophe Rocancourt. Last summer indicates a bygone season, like a key to starting the fiction. But summer is also a light, undoubtedly the strongest imprint of the film, what remains in the eye when everything is over. It pours down on the characters, raw, merciless. Even when night comes and the shot shifts into darkness, there will always be a glow, a ray erected like a stylus, ready to pierce the screen, like the viewer's retina.
To the credit of Breillat's cinema, we must therefore include this lucidity which authorizes him to tell the story of a transgression, inspired by the Danish film Queen of Hearts (Dronningen, 2019), by May el-Toukhy. Anne (Léa Drucker), a criminal lawyer, specializing in minors victims of violence, lives bourgeoisly in a blended household, alongside her husband, Pierre (Olivier Rabourdin, as a businessman tormented by a tax audit), and their two adopted daughters (Serena Hu and Angela Chen).
With the arrival of the holidays, Pierre installs his son Théo (Samuel Kircher), a 17-year-old boy from a first family, into their large house, whom he has not known much, but with whom he hopes to pick up the pieces. . Released into the sheepfold, the teenager wanders around without embarrment, bare-chested and curly, surly hair. If relations with his mother-in-law are initially frosty, something between them soon begins to slip: a contempt that turns into a tête-à-tête, an annoyance that turns into infatuation, and soon, the motive for desire that arises. , like a wall into which we rush headlong.
Scary mechanics of denial
If we leave it at that, the film could easily be reduced to an anecdote with the scent of scandal, and swell the ranks of stories about incest – which it is not exactly. Breillat pays as much attention to this misguided pion as to the frightening mechanism that takes place in its wake: that of denial, so strong that it seems capable of absorbing all of reality. We obviously think of Pierre, the impotent husband under whose nose the affair occurs and who nevertheless sees nothing but fire in it.
Even more spectacular is Anne's deliberate lie, which occupies the last movement of the film: denounced by the teenager, she does not hesitate to deny their relationship outright as well as to unleash her cold judicial eloquence against him. The woman becomes a war machine, a monster of self-defense. Yesterday's pion is then reversed into a rhetorical struggle at daggers drawn, the ultimate stake of which is the maintenance of the bourgeois consensus. The family straitjacket is the superior authority which, throughout, supervises the romantic escapade, keeps it in its sights.
You have 51.77% of this article left to read. The rest is reserved for subscribers.