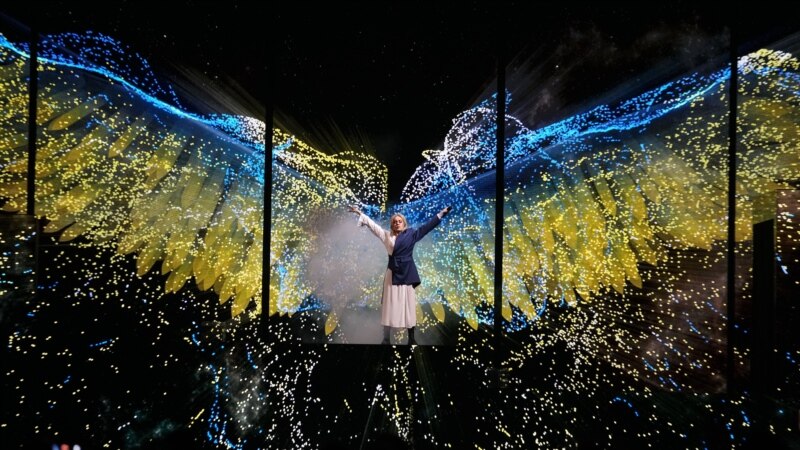 In the evening on Saturday, an air alert was declared on almost the entire territory of Ukraine. Rocket fire began. According to Telegram channels, the rockets are flying towards Western Ukraine, in particular, the Ternopil and Ivano-Frankivsk regions. Later, there were reports of explosions in Ternopil.
The alarm was announced almost simultaneously with the beginning of the final of the Eurovision Song Contest in Liverpool, England.
Last year, the Ukrainian group Kalush Orchestra won the competition. Because of the war, the contest cannot be held in Ukraine, "Eurovision" in Britain is held under the name of this country. Many participants of the contest express solidarity with Ukraine.
On Saturday night, Russian troops attacked a number of regions of Ukraine with the use of Shahed drones. An infrastructural object was hit near Khmelnytskyi in the west of Ukraine, a video of a powerful explosion as a result of the impact appeared online. Several people were injured.
Ukraine, as the previous winner of the Eurovision Song Contest, automatically entered the final along with the so-called "big five", which includes Great Britain, France, Germany, Spain and Italy. Ukraine is represented this year by the group TVORCHI with the song Heart of Steel.
Princess of Wales Kate – the wife of the heir to the British throne William – recorded a video in which she plays on the piano the melody of the song of the Ukrainian group that won last year at Eurovision.
Participating rock group Let 3 from Croatia, some of whose compositions are called provocative, performs at the competition with songs about Russian President Vladimir Putin, as the musicians themselves said. "We want to send a message to those who consider the planet their toy and control everyone like puppets. Putin is a notable example of this style, so it's time to dedicate a song to him," the N1 channel quotes the musician as saying.
This time, Russia, as well as Belarus, were again suspended from participating in Eurovision due to aggression against Ukraine.