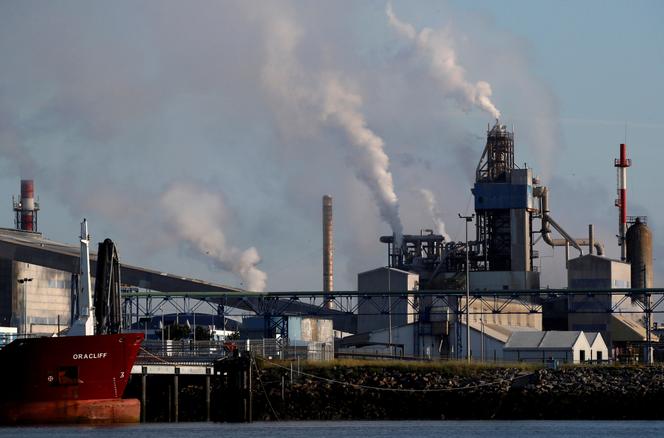 "Employees feel betrayed. We have all been fooled. » Philippe Nicolas, CGT delegate at the Yara fertilizer production factory, based in Montoir-de-Bretagne, near Saint-Nazaire (Loire-Atlantique), does not take offense. On October 30, the Norwegian group suddenly announced its intention to dismiss 139 of the 171 employees based in Montoir, as revealed West France. Limiting itself to a press release, Yara France affirms that it wants to lead "a transformation and modernization project" of its installation clified as a Seveso high threshold site "in an import terminal and in a cutting-edge tailor-made fertilizer mixing and impregnation unit".
Twelve positions would be created for this activity, adds the group. "Pompous words, to hide the fact that the site will become a simple platform for storing agricultural fertilizers for the French market, rather than helping to ensure the sovereignty of the country by bringing the production tool into compliance with the environmental standards »fumes Mr. Nicolas, who adds: "It's a disguised closure and an unnamed social breakdown. »
For many years, the company, which ensures the supply of 600,000 tonnes of fertilizer per year, has been singled out by the regional directorate for the environment, planning and housing (Dreal). The site is even "registered in the ministerial system of "reinforced vigilance site" since 2021 due to major and repeated non-compliance with the environmental code"indicates to World the prefecture of Loire-Atlantique. The Saint-Nazaire public prosecutor's office opened a judicial investigation in 2020 targeting Yara for "non-compliant operation of an installation with serious harm to the health or safety of people or substantial degradation of fauna, flora, air, soil or air quality".
One of the main complaints concerns the poor quality of industrial water and rainwater with "102.7 tonnes of nitrogen and 2.9 tonnes of phosphorus released in 2022". The site is also " 1er regional industrial dust emitter » : just over 200 tonnes released into the atmosphere in 2020.
Sulfuric acid leak
Officially, these serious failings do not alter "the safety of storing ammonium nitrate fertilizer" but "particular vigilance is maintained" on the subject. And this, especially since the authorities are still waiting "justifications" on work to strengthen the control room with regard to toxic, fire and explosion risks, work carried out in 2022 to respond to a formal notice order issued four years earlier.
You have 60% of this article left to read. The rest is reserved for subscribers.