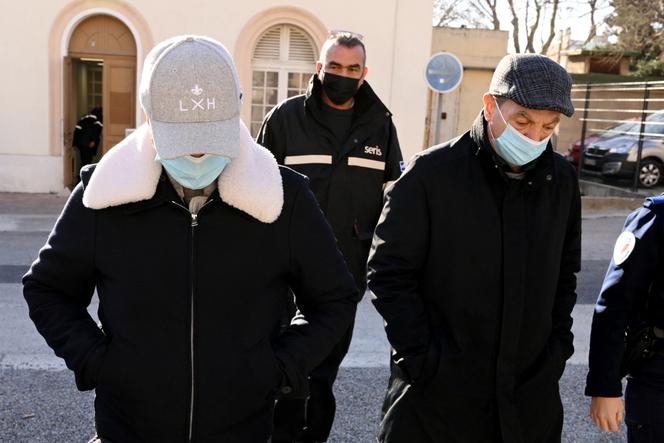 This time, he will appear detained and without the surgical mask, still in use during the first trial in March 2022, which concealed his face. Lionel Guedj, 43, this Marseille dentist sentenced, in September 2022, to eight years in prison for having devitalized healthy teeth on more than three hundred patients to place large, very profitable bridges there, is on appeal from Thursday 25 may. Hearings will be held until the end of June.
His father, Carnot Guedj, 71, who lent him a hand in his office located in the poor neighborhoods of Marseille, was retried alongside him, but has been released since his sentence to five years in prison. "Lionel Guedj contests the facts of intentional violence resulting in mutilation, noted At World his lawyer M.e Julien Pinelli. On the other hand, he admits certain negligence which, in my opinion, justifies a reclification as involuntary injuries. »
The criminal court had formally ruled out the idea of ​​negligence or even total incompetence in dentistry, emphasizing on the contrary a real organization (…) dedicated to maximizing profits that has led to irreparable damage in the mouths of hundreds of patients".
Many civil parties should attend this appeal trial even if they now seem to be focused on compensation for their damages. The judgment delivered on September 8, 2022 relaunched the compensation process, which had remained blocked for years pending a decision establishing the existence of a criminal offence. And things are now being played out before the Compensation Commission for Crime Victims (CIVI).
"Totally toothless at 32"
In its judgment of September 2022, the court accepted the civil action of 293 victims of the Guedj. On the eve of the appeal trial, the Victim Guarantee Fund recorded 290 claims for compensation filed with the CIVIs of Marseille and, incidentally, of Aix-en-Provence. To date, the Fund has disbursed, according to the CIVI, 1,389,295 euros, mainly by definitively compensating 26 civil parties for a total amount of 675,808 euros, and by paying 609,300 euros in provisions to 71 other victims and 98,000 euros for 49 expertises ordered by the judges.
At the CIVI in Marseille, the largest in France with 1,450 requests registered in 2022 and 22 million euros paid by the Guarantee Fund for Victims, a judge, Emilie Pollaert, and a clerk only devote themselves to the files of victims of the two dentists. "And it's going well", indicates the magistrate, who has appointed an expert in 59 cases out of the hundred or so that she has already seen. The cost of an expertise varies between 2,000 and 3,000 euros. Me Marc Ceccaldi, lawyer for around sixty civil parties, confirms that "everyone plays the game, there is no longer any obstacle to compensation".
You have 47.02% of this article left to read. The following is for subscribers only.