In Montpellier, public transport will be free from December 21 for residents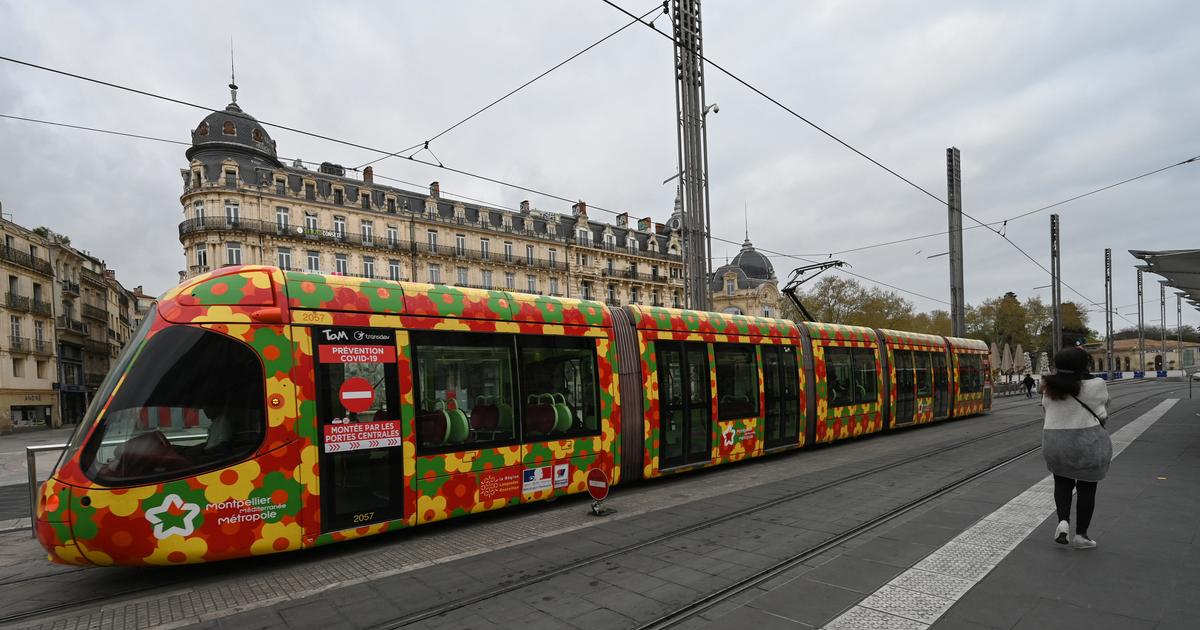 Flagship promise of the municipal campaign of the socialist Michaël Delafosse, nearly 500,000 users will be concerned.
The free of public transport in the metropolis of Montpellier, a flagship promise of the municipal campaign of socialist Michaël Delafosse, will concern nearly 500,000 inhabitants and will be effective from December 21 on board the buses and trams of the metropolitan network. The Montpellier Méditerranée Métropole council, which brings together 31 municipalities, set this date on Thursday as the "full implementation of free public transportfor residents of the city and surrounding areas, the institution said in a statement on Friday.
The first two phases of the transition to free have found their audience, underlines the metropolis: the "free weekend pass", available since September 2020, counts 92,000 users and that intended for those under 18 and over 65, launched in September 2021, 106,000, according to the press release. "The recent energy crisis demonstrates more than ever the need to promote public transport through a transition that is both ecological and inclusive.", underlines the council of the metropolis.
The saving represents 196 euros per year for an 18-year-old high school student, 321 euros for a retiree, 481.50 euros for an employee without a Company Travel Plan (PDE), 217 euros for an employee with a PDE or even 826 euros for a family of two adults with PDE and two children over 18, according to the same source. The ticket office generates 40 million euros annually, or around 5% of the city's budget. The shortfall should be less (around 30 million euros) since tourists and businesses will continue to pay their share, according to a spokesperson for the metropolis.
Read alsoTransport: in Paris, the Gare de l'Est will be partially shut down this weekend due to works
The city in the south of France follows in the footsteps of Dunkirk (North), an urban community of 200,000 inhabitants which abolished bus tickets in 2018 and where attendance has jumped. Luxembourg for its part became in 2020 the first country in the world to offer free public transport throughout its territory. To opponents of free admission who point out the risk of "saturationnetworks, Montpellier responds that it is investing in parallel in the construction of a fifth tram line, scheduled for 2025, and in the purchase of additional trains and new generation buses.