in Montreuil, the closure for renovation of a swimming pool in view of the Games arouses tensions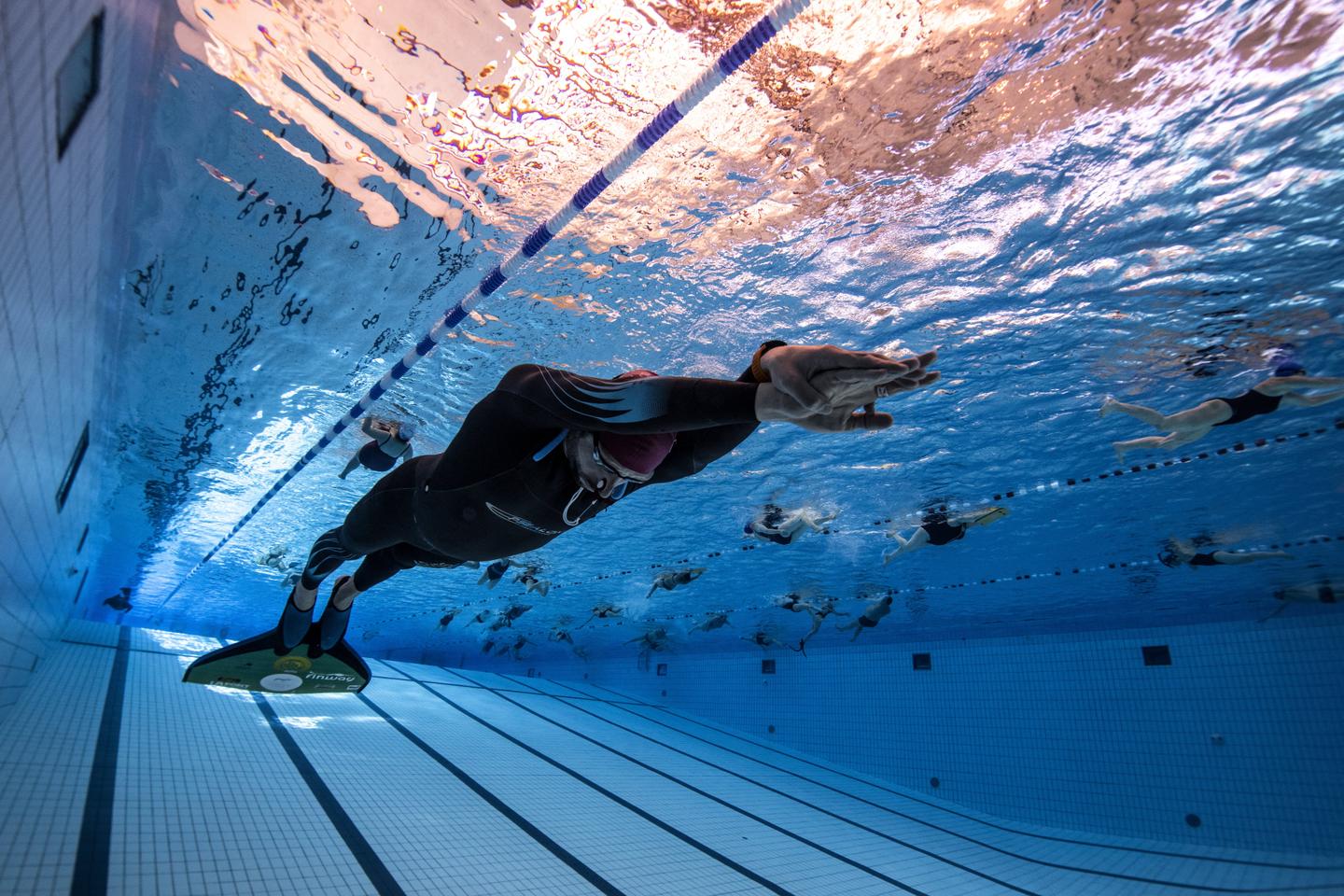 In the summer of 2024, Montreuil intends to benefit a little from the "effect" of the Olympic and Paralympic Games. The commune of Seine-Saint-Denis will host water polo training at the Maurice-Thorez swimming pool. But, for some of the inhabitants of this city of 106,000 inhabitants, this prospect is more akin, for the time being, to "a poisoned gift"as Catherine, a member of a collective created following the announcement of the closure of this 50-meter pool, confides.
Because, to be able to host the Olympic event – ​​and, beyond that, future competitions – the Maurice-Thorez swimming pool must be brought up to federal and Olympic standards, and must therefore get a makeover. The start of the renovation work is scheduled for 1er June 2023. With these, Montreuil residents will then only have access to a single infrastructure, the Murs-à-Pêches swimming pool, with its 25-meter pool and its learning pool.
"We have to be realistic, children will no longer be able to learn to swim at school", notes Catherine. Going to other cities seems complicated, even impossible: not enough school buses and too long distances, all for an effective time in the water that is not worth the trip.
The Red Star Club of Montreuil (RSCM) tried the experiment during the All Saints holidays, when the Maurice-Thorez swimming pool was temporarily closed for studies for the works. "We accepted slots in Pantin, but after two weeks, the families were exhausted, explains Claudie Arnaud, the president of this club, which has 1,500 licensees (the fifth nationally by the number of licensees). We have to take public transport, we don't have enough supervisors to make the trip, the children come home very late and it's also difficult to manage for the volunteers. »
"There, we break a club"
Associations that act outside the school framework find themselves with more questions than answers: will they be able to take lanes in other cities? Families, who do not have a lot of means, will they be able to move? "We don't know anything and we don't even have an appointment with the mayor. It's blurry"summarizes Claudie Arnaud.
The latter is also worried about educators, who risk losing their jobs. "I can't even tell them how we're going to get organized and if they'll be able to work in other swimming pools, she regrets. They have been working in the association since 2006, which pains me a lot. There, we break a club. »
You have 44.48% of this article left to read. The following is for subscribers only.