In Nantes, Citadelles offers a refuge for women victims of violence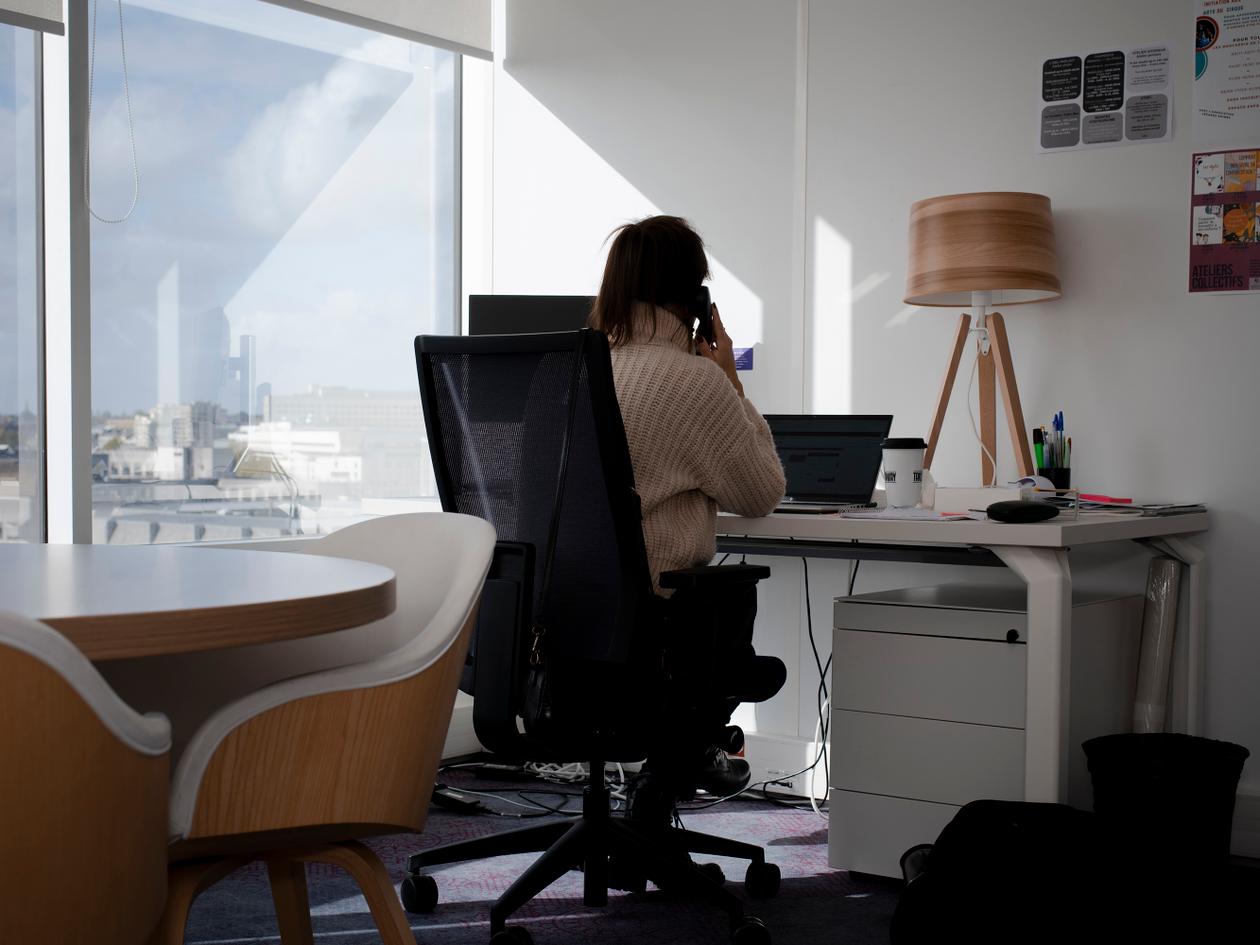 Monday, November 7, 7:30 p.m. On the top floor of a modern building with bay windows overlooking the island of Nantes, Khadija1 just arrived, her 18-month-old son in her arms. The little one is exhausted, he whimpers, he rubs his eyes, he would like his bottle but his mother did not think to take it away this morning, before slamming the door of the marital home to escape a husband who was still coming. to beat her up in front of their child.
She slipped diapers into the stroller, grabbed her handbag and fled, heading for the hospital where she had the traces of bruises noted. Then, Khadija tried in vain to call 115 to obtain accommodation. Distraught, penniless, she ended up asking the nurse to help her find the address of Citad'elles, a place of refuge for women victims of violence whose name she had noted at random during a visit. medical: "I'm not gifted in French but I had understood what it was! »
Now she is trying to calm her hungry baby while waiting for Marie, course coordinator at Citad'elles, to validate the process of " secured " (MES) in one of the three apartments reserved for emergency accommodation. Tonight, Khadija and the little one will be safe.
Tomorrow, Marie explains to him, they will examine his situation together to direct him quickly to the competent interlocutors. Supporting women who are victims of violence is one of Citad'elles' missions. This place, which has been open 7 days a week and 24 hours a day for three years, is financed, in particular, by the city of Nantes, Nantes Métropole and the Loire-Atlantique department. Its latest activity report states that these women are "supported by the team and by the intervening partner structures which coordinate in the essential steps – rights, social and psychological assistance, health, filing of complaints…"
Life in a vacuum
"Not the police! » Khadija is terrified. A few months ago, this very young woman called the police station to say that her husband was beating her. He grabbed his phone: "You're not French, if you go to the police they'll take your son!" » As often in these situations, Khadija is completely dependent on her husband. She does not go out, or very little; she has no friend, no job, no credit card. She has no idea of ​​her rights, no idea of ​​the laws.
"You will need to disable location tracking on your phone. Nobody has to know where you are. »
Married in Algeria at 17, Khadija arrived in France for family reunification. Since then, she has been living in isolation with a man against whom she refuses to file a complaint: "He would lose his job, it would be worse. » Marie takes the time to reassure her. She summarizes the situation several times before having him sign the contract which commits Khadija not to disclose the address of the apartment where she is going to spend the night: "You will also need to deactivate the location of your phone. Nobody has to know where you are. »
You have 73.74% of this article left to read. The following is for subscribers only.