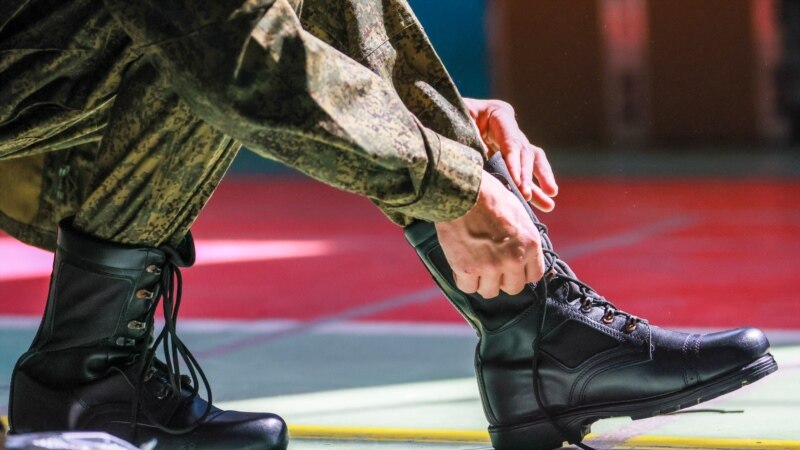 A military court in Novosibirsk sentenced 25-year-old Vladimir Konstantinov, who escaped from a tent camp for the mobilized on the eve of being sent to war in Ukraine. For desertion during the period of mobilization or in the conditions of the armed conflict, he was threatened with 15 years of imprisonment, but the court limited it to a five-year term, Kommersant writes.
Last fall, according to the publication's sources, Vladimir Konstantinov, who worked as a loader, was drafted into the army as part of the so-called partial mobilization. For training, he was sent to a training tent camp set up next to the Novosibirsk Higher Military Command School in Akademgorodka. The soldier spent about three months there.
According to the investigation, on December 29, on the eve of being sent to the combat zone, Konstantinov escaped from the tent camp for the mobilized, caught a taxi and went to his mother, where he helped her with the household. Vladimir Konstantinov is the eldest of five children in the family. A month later, after the telephone conversation with the investigator, the soldier appeared at the military investigative department of the Novosibirsk garrison. They did not stop the ego.
Konstantinov fully admitted the charges of desertion. During the interrogation, which was recorded on a video camera, the private said: "It is better to go to prison than to the front."
At the trial, the prosecutor demanded that Konstantinov be imprisoned for five and a half years in a high-security prison, while the defense asked for a suspended sentence.
According to the Criminal Code of Russia, desertion during hostilities is punishable by up to 15 years in a penal colony. However, according to "Kommersant", courts usually focus on the minimum punishment when ping sentences. And the defendants' recognition of their guilt is facilitated by the fact that they are being brought to criminal responsibility for the first time.
The exception, as the publication writes, was a contract worker, who was sentenced to ten years in a strict-regime prison by a court in Crimea annexed by Russia for a similar crime.
From the beginning of mobilization in Russia in September 2022 to the end of April 2023, 1,064 criminal cases were filed in Russian military courts against soldiers who voluntarily left their place of service, refused to obey orders, or deserted.
In September 2022, Vladimir Putin signed a law on amendments to the Criminal Code, which increased prison terms for desertion and desertion during hostilities and mobilization. The first criminal case was initiated in December 2022 in Murmansk.