In Pakistan, the remains of the ancient city of Mohenjo-Daro threatened by erratic monsoons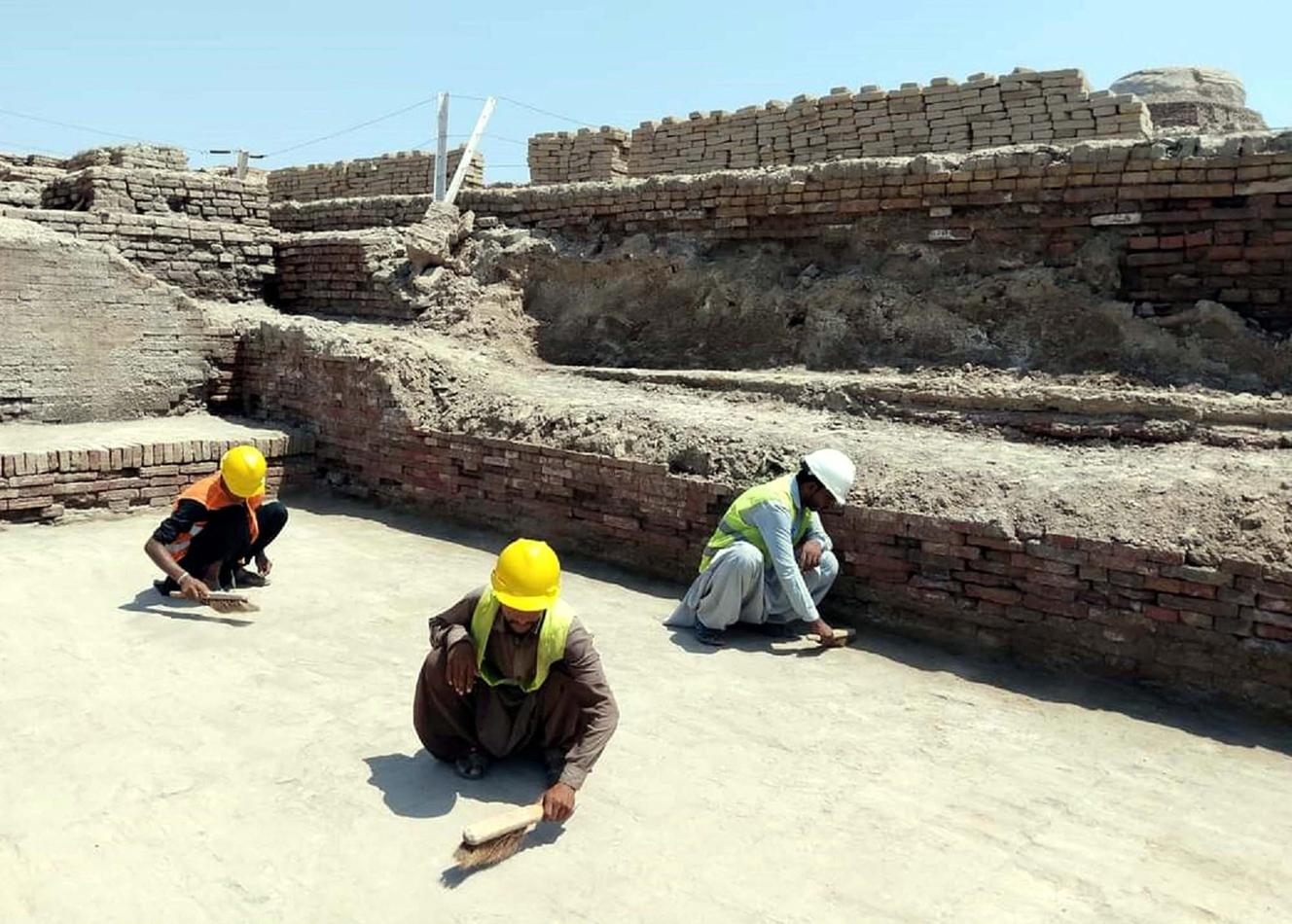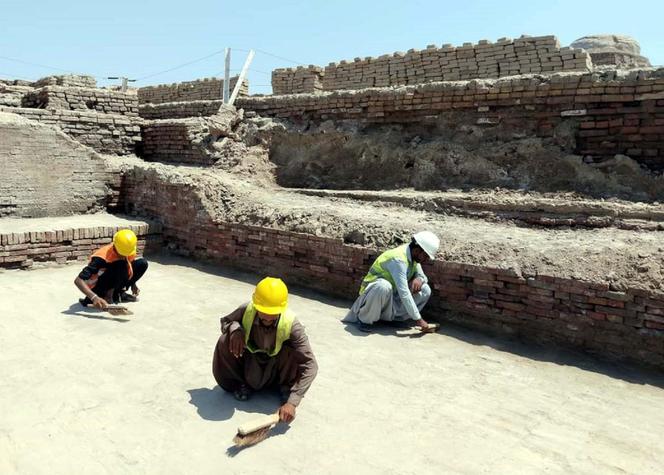 Under torrid heat, helmets on their heads, workers are busy in the archaeological ruins of the prestigious city of Mohenjo-Daro. These Bronze Age remains, located in the northern province of Sindh, Pakistan, hold the mysteries of the Indus civilization, which reached its peak between 2,500 and 1,500 years BC. A UNESCO World Heritage Site since 1980, the site is considered the best preserved urban settlement in South Asia. The recent floods that have devastated Pakistan have not spared Mohenjo-Daro, which means "city of the dead" in Sindi. During August, torrential rains fell on Sind, which recorded seven times more precipitation than usual. Not since 1961 has the country experienced such a rainy month of August.
"Mohenjo-Daro recently suffered an unprecedented deluge and, as the site is made up of several levels, water may have infiltrated the structure in many places"says Kaleemullah Lashari, a renowned archaeologist, visiting the ancient city at the beginning of September. "When the remains, made of brick and earth, and without a roof, find themselves under downpours for days on end, it puts them in danger, because the walls become vulnerable", continues this specialist. While the iconic stupa that stands above the ruins of the city has not been touched, several walls, more than five thousand years old, have been damaged. "Once the urban site begins to lose portions of its structure, it loses hints of the past. We therefore risk seeing the disappearance of elements, witnesses of the Indus civilization"alarmed Kaleemullah Lashari.
Because this ancient civilization is far from having revealed all its secrets. The site of Mohenjo-Daro was only discovered late. Since 1922, excavations have barely uncovered a third of the 240 hectares over which the prestigious metropolis once stretched. The structure of Harappan towns, such as Mohenjo-Daro, suggests an egalitarian society, more concerned with issues of cleanliness than with social hierarchy. While in Mesopotamia the streets of cities led to the palace, in the Harappan civilization they were organized to allow access to the entire city. "Mohenjo-Daro is the emblematic site of the Indus civilization, a particular moment in the history of mankind, when we saw the emergence of urban centers and where society evolved to acquire a more civic sense. pronounced, with notions of living together"details Kaleemullah Lashari.
You have 48.78% of this article left to read. The following is for subscribers only.