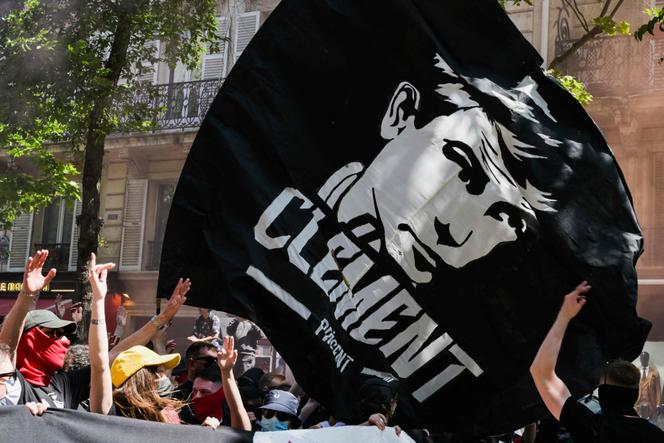 Several thousand people marched on Sunday June 4 in Paris to pay tribute to the young student and anti-fascist activist Clément Méric, reported a journalist from Agence France-Presse. The activist died ten years ago under the blows of ultra-right skinheads.
This mobilization is the culmination of a series of mobilizations organized this weekend by anti-fascist organizations and those close to the young man, in a context of renewed activities by ultra-right movements.
To the cries of "Clement, Clement, antifa" Or "Siamo tutti antifascisti"the procession – 5,000 people according to the organizers – set off around noon from the Barbès-Rochechouart metro station towards the Place de la République, behind a banner covered with the words of Louis Aragon "death does not dazzle the eyes of partisans".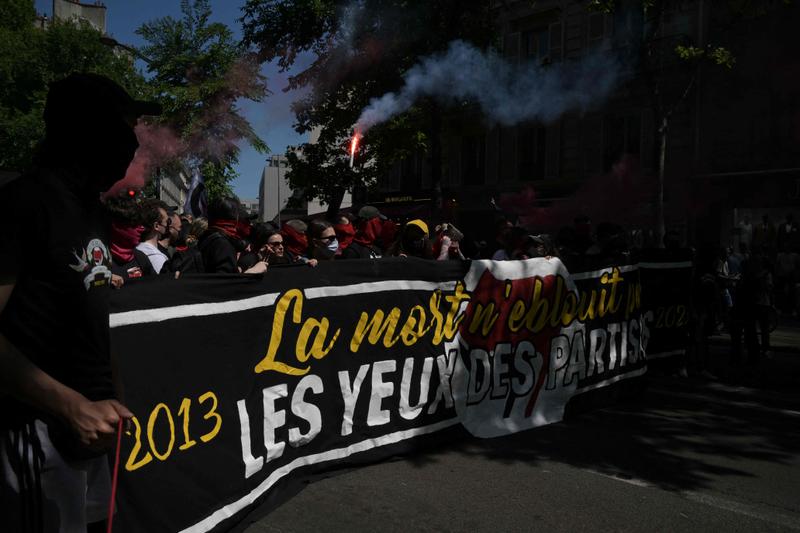 Under the flag, activists from Action antifasciste Paris-banlieue (AFAPB), dressed entirely in black and with their faces masked, and others from Toulouse, Caen or Ireland, the United Kingdom, Germany, from Spain or Greece. "We do not forget that fascism kills, that the far right is not insignificant and that their ideas like their words are a danger for our social body"said in the middle of the crowd Aude, the girlfriend of the time of Clement.
"A trivialization of the far right"
"The far right is the visible part of a trivialization of the far right (…) which results in street attacks on protesters and even mayors"judged Mathieu, a 43-year-old railway worker, member of the Sud-Rail union, who preferred to keep his surname silent.
Last month, the resignation of the mayor of Saint-Brevin (Loire-Atlantique), Yannick Morez, created an electric shock in the country. The elected official, first implicated by a group of residents hostile to the transfer of a reception center for asylum seekers, joined by far-right groups, was then threatened and his house burned down.
"The fascist thugs are coming out again from everywhere to practice their ratonnades"added anonymously Mireille, 57, a regular at antifa demonstrations. "What is important is to make a show of force. We want to occupy the streets, meet with all the comrades from abroad and allow the visibility of our fights "commented Nargesse Bibimoune, a member of the group Action antifasciste Paris-banlieue.
"The idea is to make concordance with other struggles, for Palestine, against police violence", she added. Ten years after his death, the memory of Clément Méric remains omnipresent in the mobilizations of the radical left.
In recent years, ultra-right groups – 1,500 militants throughout France according to the authorities – have made their mark through violent actions or planned attacks. Although forbidden to manifest or dissolved, they remain active and difficult to control.