In Paris, users of self-service scooters will have to present an identity card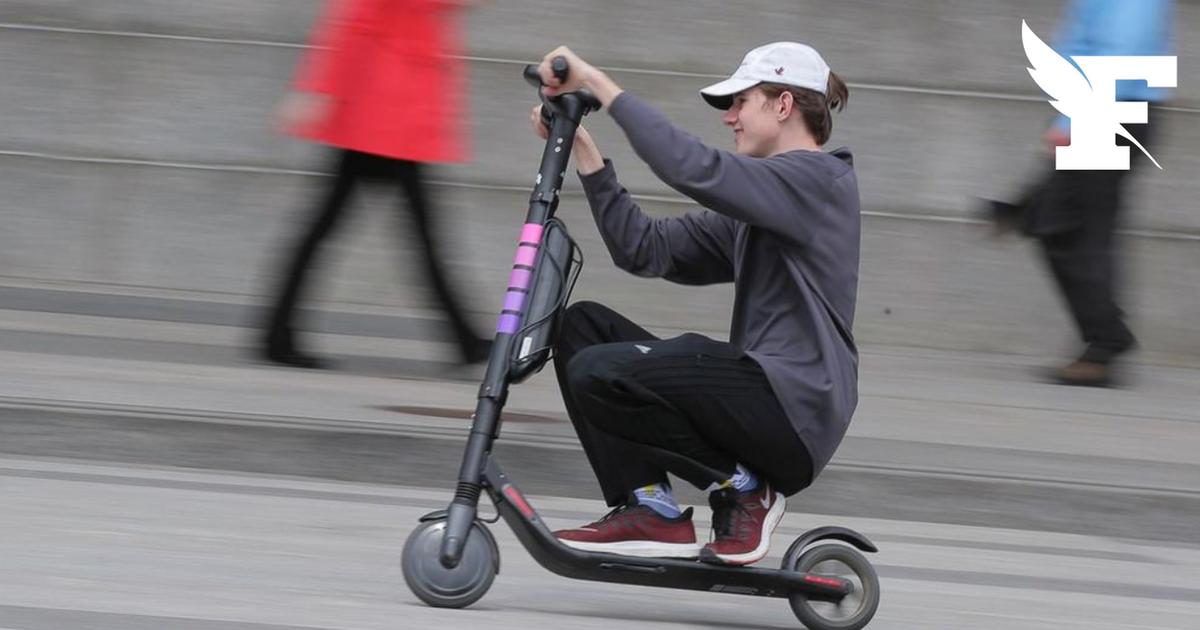 The operators thus intend to prohibit minors from using these vehicles deemed dangerous by the authorities.
Self-service electric scooter operators bring out the big game. Faced with threats from the mayor of Paris to interrupt their service, Lime, Dott and Tier announced Thursday morning new measures against the risks posed by their machines. The two main measures will be put in place this Thursday.
First novelty, the scooters will now be registered in order to promote the verbalization of their users. The whole fleet should have a small distinctive plate by 1er December, specify the three companies. The application for registration has been made for several years by associations of victims of scooter accidents. As a corollary to this new equipment, the three operators propose to subject the scooters to video reporting.
Read alsoTowards a ban on self-service scooters in Paris?
Operators don't stop there. Devices for controlling the age of users are reinforced in Paris. "Until now, we asked the age of users without checking it. From now on, they will have to scan their identity card and we will check that they are of legal age before they can reserve their scooter", explains to Figaro a frame from Dott. The measure has already been implemented in other major cities in France, starting with Lyon.
SEE ALSO – A person with an electric scooter dies in a collision with a van in Paris
Beyond these two flagship measures, which come into effect immediately, nine others also aim to convince the municipal authorities, who are increasingly resistant. For example, the three companies are proposing to double the number of "patrol boats», these employees responsible for ensuring the storage of scooters in the spaces provided for this purpose. Or to develop the accessibility of vehicles for people with reduced mobility.
"Shared electric scooters now offer an efficient mobility service, highly supervised and acclaimed by hundreds of thousands of Parisians. We have heard the requests of the city of Paris and believe that we have provided concrete and effective responses.", write Lime, Dott and Tier in a joint press release. A letter was sent to the town hall of Paris detailing all of these measures, as well as a white paper which goes into length on the figures and uses of these new vehicles. The transport assistant, David Belliard, and the entire Parisian executive will soon have to decide, while the future of the 15,000 free access electric scooters that the capital has today is at stake.
---
SEE ALSO – Scooters limited to 10km / h "over the whole of Paris", announces the town hall of Paris