In Rio, the "wonderful city", more and more people are hungry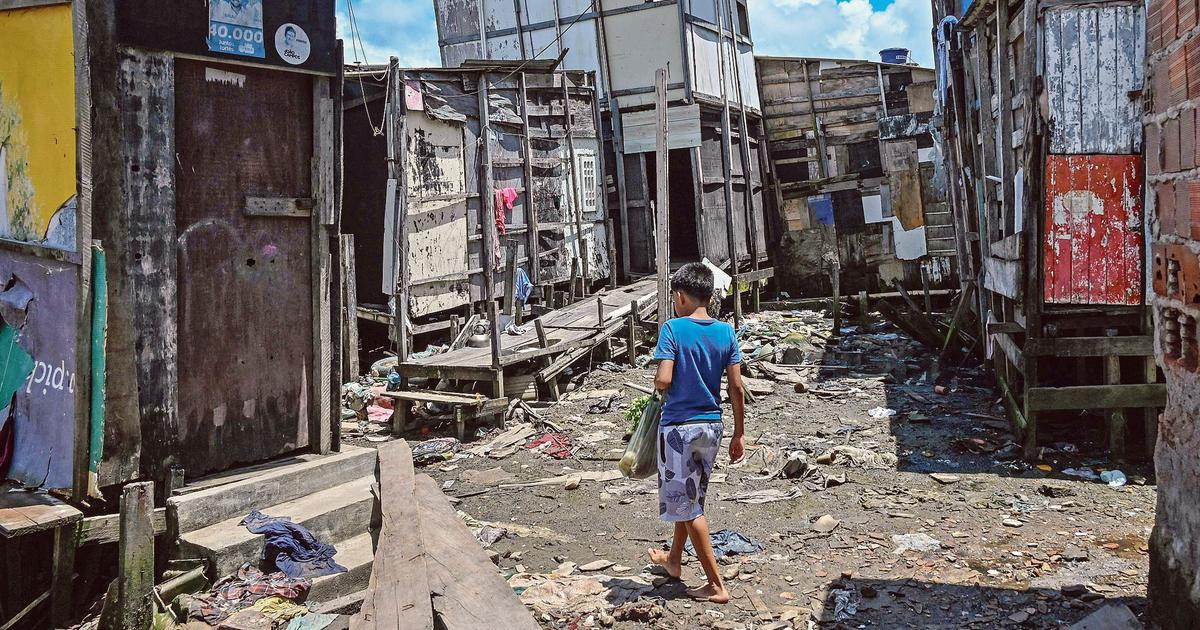 REPORTAGE – The pandemic has caused a drop in income and double-digit inflation in Brazil. Poor families, especially women and children, are the first victims.
Rio de Janeiro
Luana Nascimento sorts the leftovers in the huge wholesale market of Rio de Janeiro, in Iraja, in the very poor neighborhoods in the north of the "wonderful city". In front of the Frutos do Brasil vending machine, she piles up loose fruit and vegetables in her shopping cart: potatoes, green cabbage, onions, tomatoes, chuchus (a type of zucchini) and, wonderful find, a crate of strawberries.
Like this 37-year-old woman, 125 million Brazilians – or 58.7% of the population – suffer from varying degrees of hunger, a 60% increase in four years. Among them, 33 million have nothing to put on the table. Figures, recently disclosed by the Brazilian Food Sovereignty and Security Research Network (PENSSAN), which bring the largest country in Latin America back thirty years.
Read alsoIn Rio, the social divide has widened due to the epidemic
Luana is at home in the Ceasa market, which is the second largest in Latin America. "I was raised here. My father and my grandmother, already, also came to collect the scraps"