In Rouen, the laborious implementation of the "clean vehicles" plan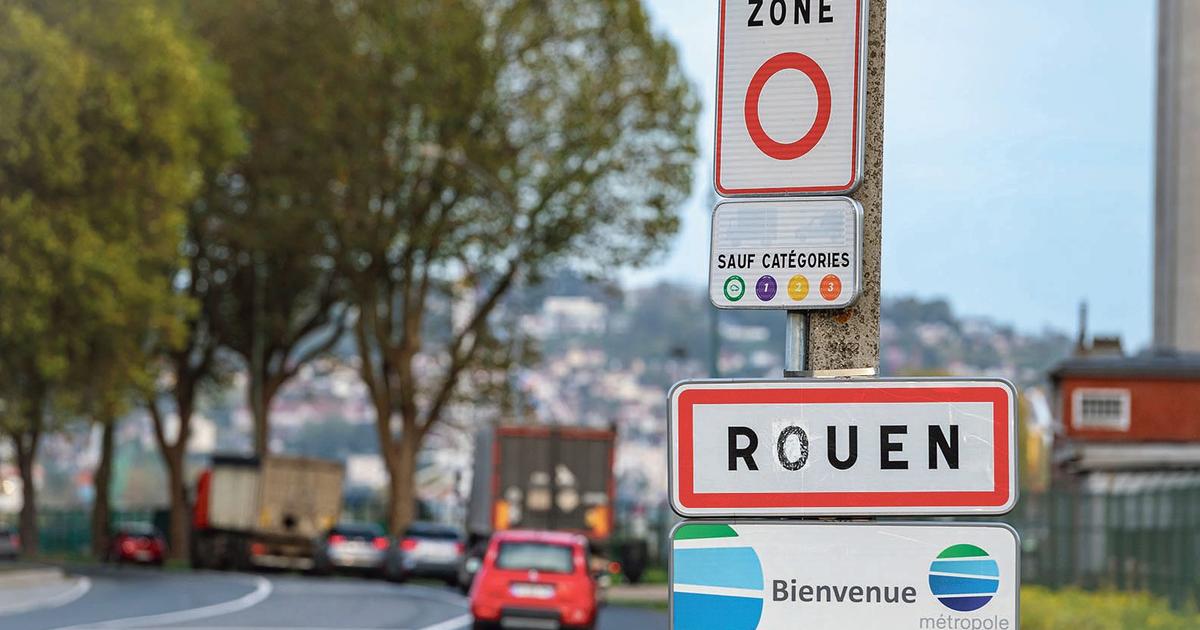 REPORT – The famous Crit'Air macaron has been compulsory since Wednesday in the metropolis. Aid has been put in place to quell the uproar of the inhabitants.
From our special correspondent in Rouen
In the parking lot of the Vieux-Marché, under the square where Joan of Arc was tortured in 1431, most of the parked cars display the small yellow or purple vignette, that is to say category 1 or 2, attesting to being in rule. But some windshields remain without the famous Crit'Air sticker, mandatory since last Wednesday to circulate in Rouen and its metropolis as part of the implementation of the "ZFE" (low emission zone).
Cafetier, place de la Pucelle, Laurent does not seem surprised. "All that is bogus! Except to put a policeman behind each vehicle, this measure will never be applied…", he says, wiping a cup. Leaning on the counter, a customer abounds: "If the town hall wants to tackle pollution, it should first look at the fumes emitted by boats in the port…"
On paper, offenders face a fine of 68 euros. In fact, three days after the establishment of the ZFE, no fine…