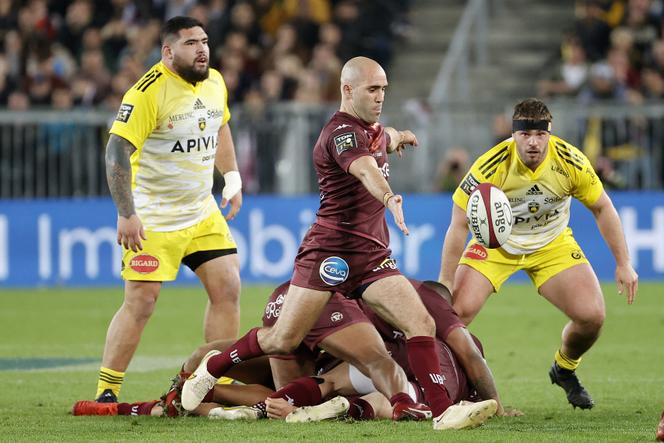 At the start of the season, Maxime Lucu had checked the date, and especially the place. The semi-finals of the French rugby championship are taking place this year in Donostia-Saint-Sébastien, the beating heart of the Spanish Basque Country: the child of Saint-Pée-sur-Nivelle (Pyrénées-Atlantiques) and former Biarritz Olympique ( BO) absolutely wanted to be in it.
It's been done since Sunday and the victory of his team, Union Bordeaux-Bègles, on the lawn of Lyon (25-32) in the play-off of the Top 14. On Saturday June 10 against La Rochelle (5 p.m.), he will walk with his teammates on the lawn of the Anoeta stadium, the usual haunt of the local football club, Real Sociedad.
A highlight for the 30-year-old scrum-half, a pure product of Basque training. Born in Saint-Jean-de-Luz, he started rugby in Saint-Pée-sur-Nivelle (with a certain Charles Ollivon, now his team-mate in the France team), before being spotted by one of the two big clubs in the region, Biarritz Olympique. After scouring all categories of young people, he made his way into the first team, where he spent five seasons and left his mark. Even when it was necessary to export to a higher level club, he did as close as possible by signing in Bordeaux, in 2019.
"I am very moved to go there, tells the person concerned World. I knew it was going to be complicated, especially in December, when we were in twelfth grade, but every morning I said to myself "I have to go to Anoeta". » Maxime Lucu is starting to be used to the semi-finals, holder in the previous two of the championship, disputed and lost in Lille then Nice by his team, and he really did not see himself missing the last four, this time, on his land.
Because, beyond rugby, the Basque Country is a region to which he is viscerally attached and, even if his selections with the France team make it more difficult, where he returns as soon as possible. As for San Sebastian, it is the city of restaurants with your parents and outings with friends. "It's a country where I've always lived, where I grew up, where I was given everything. I have my whole family there, all my habits, where I recharge my batteries. That's why it's very symbolic for me. »
Rugby back in Anoeta
Saturday is the first time that Maxime Lucu will enter the Donostia-San Sebastian stadium as a player. But, in the first half of the 2000s, then a teenager, he iduously frequented the stands as a spectator, to see his favorite club play there.
You have 54.5% of this article left to read. The following is for subscribers only.