in search of a first victory, Perpignan has two receptions to finally launch its season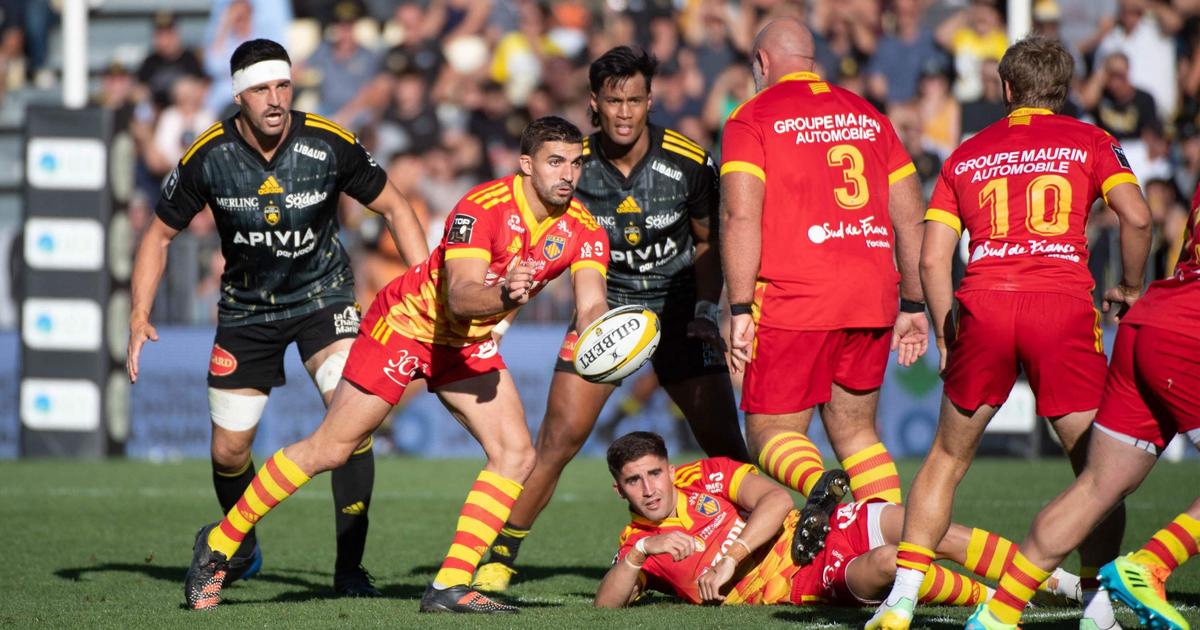 After three defeats in as many days, the Catalan club has no room for error at Aimé-Giral against Toulon then Castres.
After the large defeat conceded on Saturday on the lawn of Stade Rochelais (43-8), Guillaume Vilaceca, the coach of Perpignan, did not hide his face. Letting go with a smile: "We didn't check this match against La Rochelle anyway..." If the score is heavy, everything is not to be thrown away on the side of the Catalans who had made the trip to Charente-Maritime with a strongly overhauled team with eight Hopes and five rookies on the score sheet. Solid in the rucks, Usap players ended up exploding and conceded seven tries in the end after having had to evolve twice in numerical inferiority (yellow cards for Tadjer, 30th and Goutard 70th).
"We had a respondent, that's what we asked the players, appreciates Guillaume Vilaceca. They followed the instructions. These are matches that go very quickly, but we knew that with La Rochelle. All fought, despite a relaxation at the end where we take three. And to continue: "There is new blood that has entered the group, it feels good. For Posolo Tuilagi (Henry's sturdy 18-year-old son, editor's note), it's a good game. He has qualities, then he must succeed in linking all his qualities to settle in the long term.
"Cold shower" against Brive
Except that time is running out for Usap, the only formation of the elite to still run after a first victory, after the setbacks in Pau (16-14) in opening, then against Brive (6-17) in Aimé-Giral. "A cold shower"had recognized opener Tristan Tedderaware that his team cannot afford to drop points at home. "It was an even more important match than the others against a direct competitor. It was an appointment that we had checked off and that we absolutely wanted to honour.insisted manager Patrick Arlettaz.
Read alsoTops / Flops Toulon-Clermont: Serin in the oven and at the mill, Clermont's indiscipline
For now, after three setbacks in as many days, the Perpignanais remain stuck at the bottom of the standings, three lengths behind the promoted Bayonne. It is therefore time for mobilization for the next two days: two shocks to Aimé-Giral against candidates for the final stages, RC Toulon then Castres Olympique.
"Urgent to earn points"
The hooker Victor Montgaillard announces it clearly in Noon Olympic : "As soon as the match was over, in the locker room, we said to ourselves: we switched to Toulon. It is urgent to collect points, to show at home that we have our place in the Top 14. And his coach Guillaume Vilaceca is on the same wavelength. "We would have liked to have at least one victory over the first two days, this is not the case, he regrets. The reception of the RCT will be very important." No room for error, in front of the boiling Catalan public, to avoid falling, for good, into a galley season.