In Seclin, forty years of local excavations shed light on 17 centuries of history and legends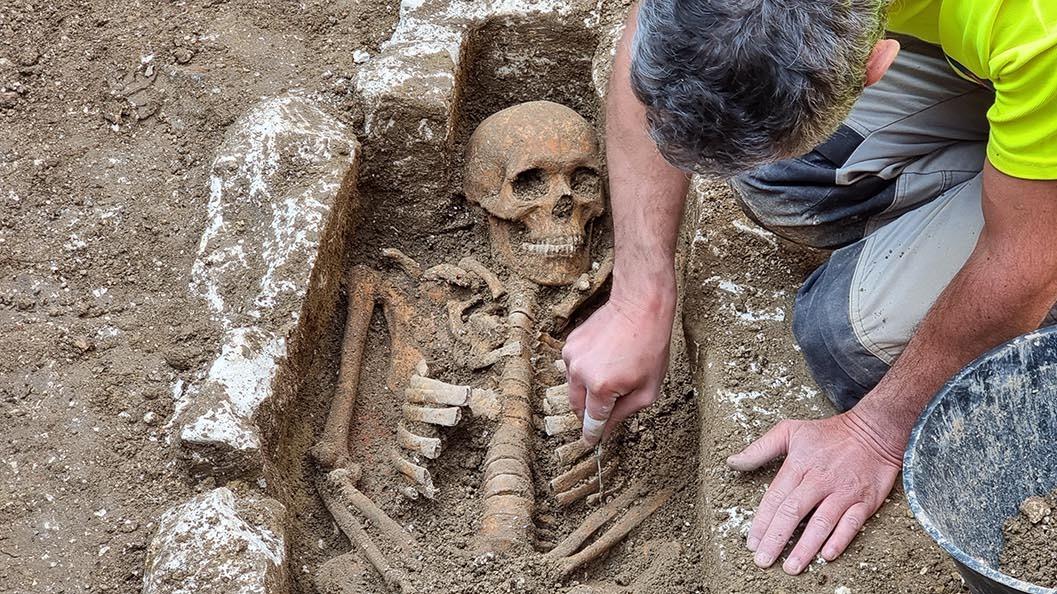 ARCHEOLOGY – From the tomb of the last Gallo-Romans to the lost one of Saint Piat, the municipal researchers of this town south of Lille are multiplying the discoveries.
In May, a pair of skeletons appeared at the foot of the Saint-Piat collegiate church. One was that of a person who lived in late Roman times, in what was then the north of Gaul. The other was a Merovingian, possibly contemporary by Clovis. Both were discovered during a preventive excavation operation entrusted to one of the most modest public players in archeology in France: the archaeological service of the town of Seclin, a town of 12,000 inhabitants in the south of the Lille area. .
"Our municipal structure was created in the 1980s, which makes Seclin the first municipality with less than 15,000 inhabitants to have a real service dedicated to the science of the past", proudly tells Guillaume Lassaunière, the city's chief archaeologist. With his college Jérôme Tellier, the researcher is one of the scientists invited to Amiens by the regional directorate of Cultural Affairs to animate on November 25 and 26 the "regional days…