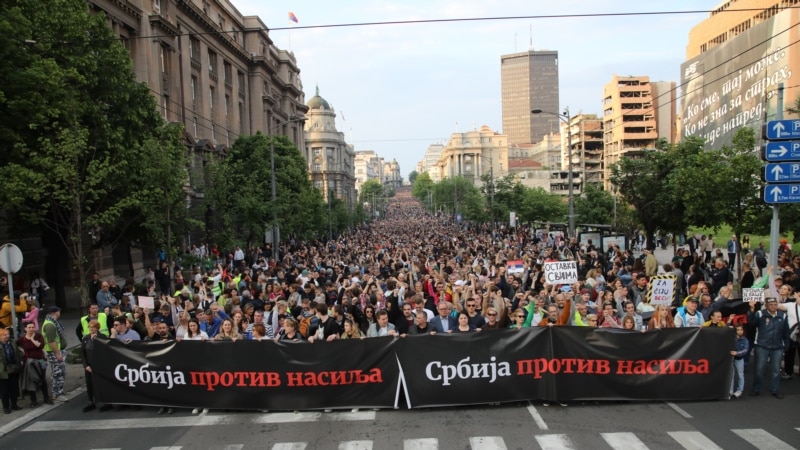 In Belgrade, a rally of thousands took place against violence, the third since the m shootings in Serbia at the beginning of May. The authorities deny responsibility and say that foreign special services are behind the protests.
Protesters expressed dissatisfaction with the actions of the authorities after two shootings, as a result of which 18 people, including children, died. Demonstrators called on Serbian President Aleksandar Vučić to resign. They also demanded the dismissal of two ministers and the revocation of the licenses of two television networks, which, according to the protesters, promote violence and glorify criminal personalities.
"We are here because we want a Serbia without violence. We cannot allow them to play with the lives of our children," said a rally participant. Protesters marched through the capital, stopping traffic on the main bridge and the highway ping through the city. Journalists noted that this was the most mive of the already held rallies.
In response to the citizens' protest, the pro-Russian Vucic declared that the rallies were organized "from the West" and accused the opposition of trying to seize power. The Prime Minister of Serbia, Ana Brnabych, said that the authorities are not responsible for the shootings and called the opposition deputies "the core of the violence."
A rally in support of Vucic is planned in Belgrade next week. According to the Serbian president, he is ready to dismiss the government and call for special elections in September.