in Spain, a negotiation with the unions which is still bearing fruit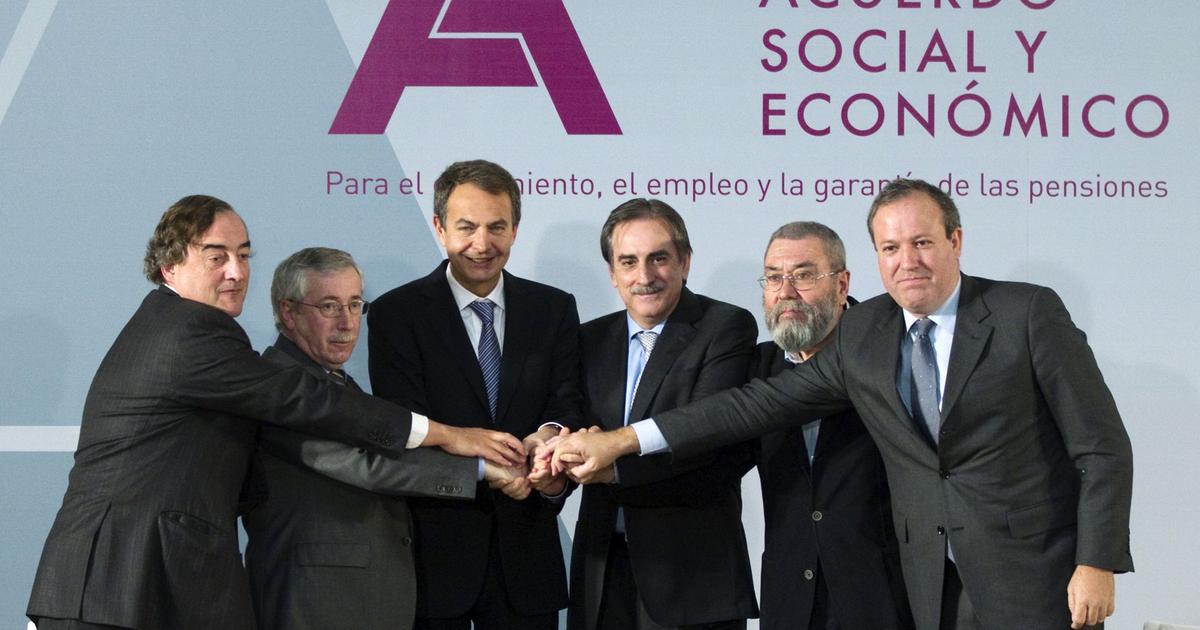 NARRATIVE – In 2011, Socialist Prime Minister José Luis Rodríguez Zapatero raised the legal retirement age from 65 to 67.
Madrid
Raising the legal retirement age by two years, increase the number of annuities, and obtain the union's blessing on top of that. It is possible, at least in Spain… and in a very specific economic and social context. In 2011, the socialist government of José Luis Rodríguez Zapatero, in the midst of an unprecedented financial crisis, voted for the passage from 65 to 67 years, the increase in contributions from 35 to 38 and a half, and the taking into account of the last 25 years of salary, instead of 15, for the calculation of pensions. And obtains the support of the two large trade unions of the country, Workers' Commissions (CCOO, linked to its foundation with the PCE) and General Union of Workers (UGT, close by its origins to the Socialists).
"We must remember the situation in which Spain found itself, recalls Antonio Gonzalez, an economist who was at the time the chief of staff of the Minister of Labour. It was the debt crisis and the explosion of the premium…