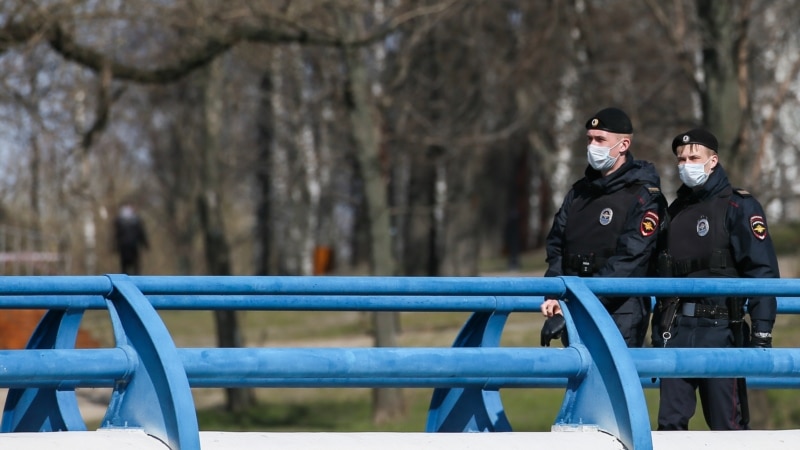 A court in St. Petersburg sentenced former senior police lieutenant Pavlo Marchuk to 2.5 years in prison in the case of torture of a detainee with an electric shock. This is reported by the Travmpunkt project.
Marchuk was found guilty under the article of exceeding the authority with the use of special means. The former policeman was also banned from holding positions in the civil service for two years.
According to the investigation, on Police Day, November 10, 2021, a resident of St. Petersburg, Khachik Dzhorgntsyan, accompanied by friends, left a restaurant on Komendantsky Prospekt, after which they were detained by the police. Marchuk put handcuffs on Djorgntsyan and used an electric shocker twice, although the detainee did not resist.
In the police department, as follows from the case materials, "the senior lieutenant, realizing that the detainee could not resist, applied a suffocating technique to him, then Marchuk took Jorgntsyan to the room of the person on duty for the investigation, where there is no video surveillance camera." There, the policeman threw his ego on the floor and used the stun gun at least eight more times.
It is reported that Jorgntsyan's screams were heard by Marchuk's colleague. She opened the door and demanded that the violence against the detainee be stopped. Later, the detainee was released from the department with a report on petty hooliganism and a fine of 500 rubles. Jorgntsyan immediately after his release turned to a lawyer, wrote a statement to the Investigative Committee and recorded the beatings: bruises on the head and burns to the abdomen, chest and back.
Marchuk admitted his guilt at the very first court session.