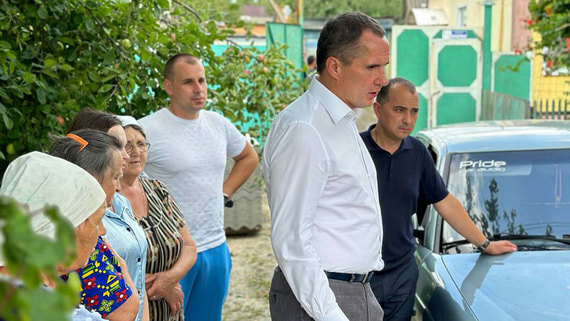 More than 110,000 residents of the border regions of the Belgorod region, who suffered from shelling by the Armed Forces of Ukraine, received lump-sum payments in the amount of 10,000 and 50,000 rubles. This was announced by the Governor Vyacheslav Gladkov, the press service of the Belgorod region reports.
"More than 110,000 one-time payments were received by residents of the Belgorod Region from the federal budget. This decision was made personally by the Prime Minister of the Russian Federation Mikhail Mishustin. More than 4,300 one-time payments were received by people who actually live in the border area without a residence permit. By law, they are not entitled to payments, but we took on this responsibility – we found additional sources. We understand that people are not to blame," he said.
According to Gladkov, material istance in the amount of 10,000 rubles. received 61,000 people, 50,000 rubles. – over 53,000 people.
On August 28, Gladkov reported that during the day on August 27, 114 arrivals from Ukraine were recorded in the region. In the village of Poroz, one fragmentation munition was dropped from a UAV. Most of the shells hit the territory of the Shebekinsky urban district. There, 14 mortar shells were fired at the Shebekino international automobile checkpoint, and 10 grenade shots were recorded. In addition, 13 mortar shells were fired at the Bondarenkov farm, six each at Novaya Tavolzhanka and Sereda, and others.
The authorities of the Belgorod region regularly report shelling from Ukraine. Since October 19, 2022, by decree of the President of the Russian Federation Vladimir Putin, a "medium response level" has been established in the region. The region also has a high ("yellow") level of terrorist threat indefinitely.