In the Corbières massif, the goats of discord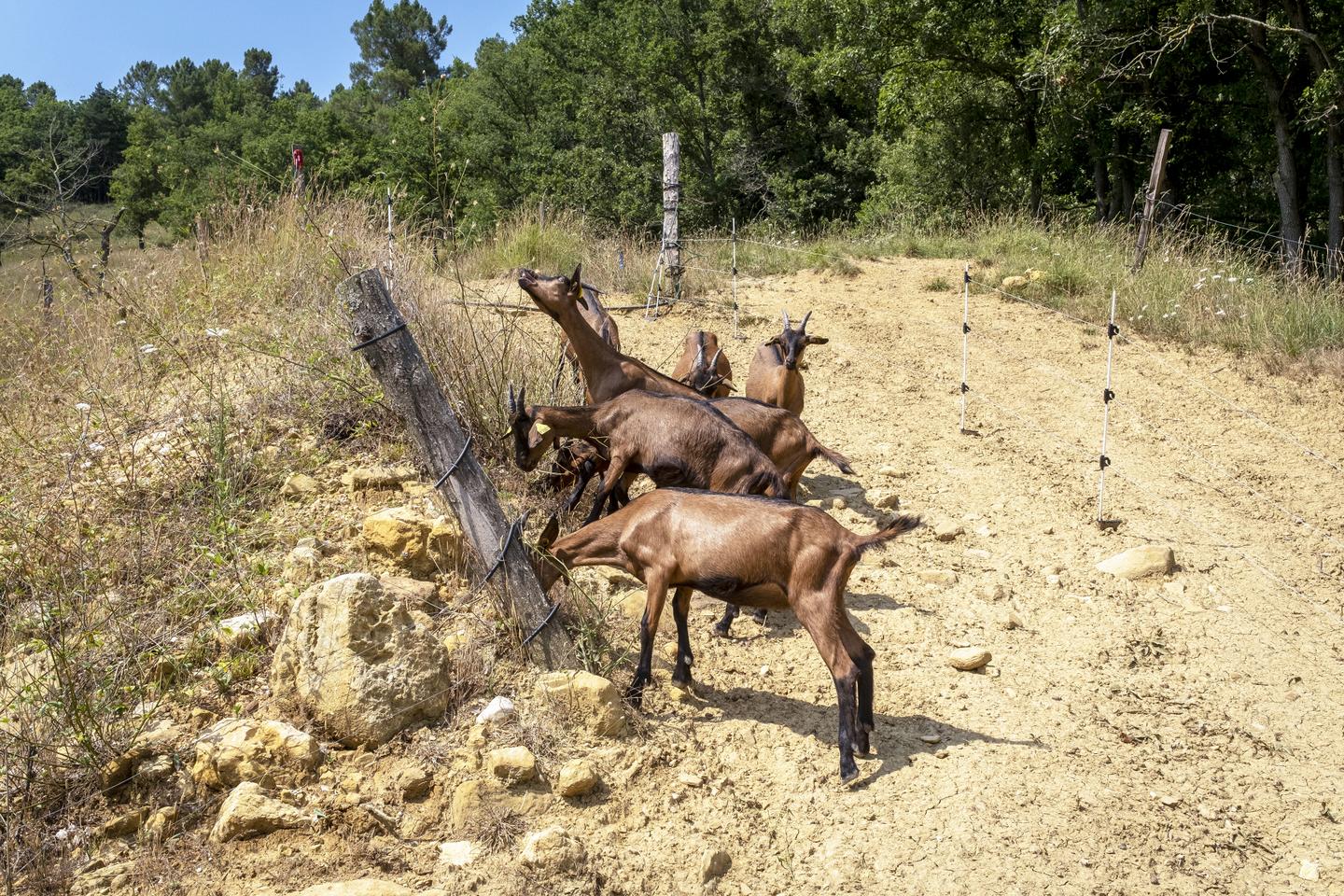 On the Corbières road which winds along the vines, no goats or goats are visible this Tuesday, January 17. For several years, however, several hundred goats have been wandering freely in this corner of the Fontfroide massif (Aude), a rocky outcrop of 9,000 hectares covered with a forest of Mesogean pines, holm oaks, cedars and eucalyptus. Nibbling the shoots and buds of the vines, they cause significant damage to the winegrowers of the sector. Their fate today arouses many tensions.
At the origin of this situation, a breeder overwhelmed by the growth of her herd. In 2016, Valérie Corbeaux started goat breeding at the Domaine de Taura, located in the village of Saint-André-de-Roquelongue. The livestock then comprised eighty heads. But it quickly grew to reach the figure of 750 in April 2022, then 1,300 during the last count, in December 2022.
"We wondered what his initial mission had been" remembers Bernard Nowotny, first deputy for general affairs and security at the town hall of Portel-des-Corbières. "Is it to make cheese? No. Clear? Neither, because it did not have a mobile fleet. His idea was to raise them in freedom. However, she did not control her herd, nor anticipate the events, knowing that a goat gives birth to a kid per year. »
Fences destroyed
The goats jump over the electric wires that encircle the plots of the Chateau Gléon, a family estate with 50 hectares of vines planted in Villesèque-des-Corbières. The goats smash the fence posts with their horns. Result: to replace the destroyed fences, Philippe Montanié, the manager of the estate, should pay the sum of 180,000 euros but refuses. "Without a proposed solution such as the construction of an enclosure, the goats continue to colonize my vines"notices, "morally exhausted", Mr. Montanié. So much so that the manager, who should retire in a few years, persuaded his two daughters not to succeed him.
"Four years ago, the animals started eating the tender young shoots from a two-hectare plot. Consequences: I have no more harvest and I lost a contract of 40,000 euros. And I can't find a lasting client. It's a big hassle and a concern for the future "says Julie Rolland, winemaker at the head of the Château Les Campets estate, straddling the towns of Portel-des-Corbières and Villesèque-des-Corbières.
You have 51.27% of this article left to read. The following is for subscribers only.