The public was not mistaken. On July 16, upon the announcement of Jane Birkin's death, several dozen admirers gathered spontaneously at 5 bis, rue de Verneuil, in 7e district of Paris. In front of the house where the singer and actress shared Serge Gainsbourg's life for almost ten years, they placed flowers and candles, graffitied "Thank you Jane", "Jane 4 ever" and pasted drawings and photos on the walls. The graffiti were superimposed on those dedicated to the singer of Javanese, died in 1991. This street art facade was for a long time the only visible place of the family legend.
From September 20, it will now be possible to p through the gates and visit private apartments. Then, on the other side of the street, at number 14, go to the museum, with a tour retracing the artist's life through 450 objects, a bookstore and a piano-bar café, Le Gainsbarre.
This is what her daughter Charlotte Gainsbourg wanted. In the middle of August, her face is clouded with grief. A few days earlier, the actress carried her mother's coffin inside the Saint-Roch church (Paris 1er), during a ceremony bringing together family and friends, including Catherine Deneuve, Benjamin Biolay and Alain Souchon, and personalities, such as Brigitte Macron. Here it is "orphan", as she introduced herself, her voice full of tears, in her speech during the funeral m.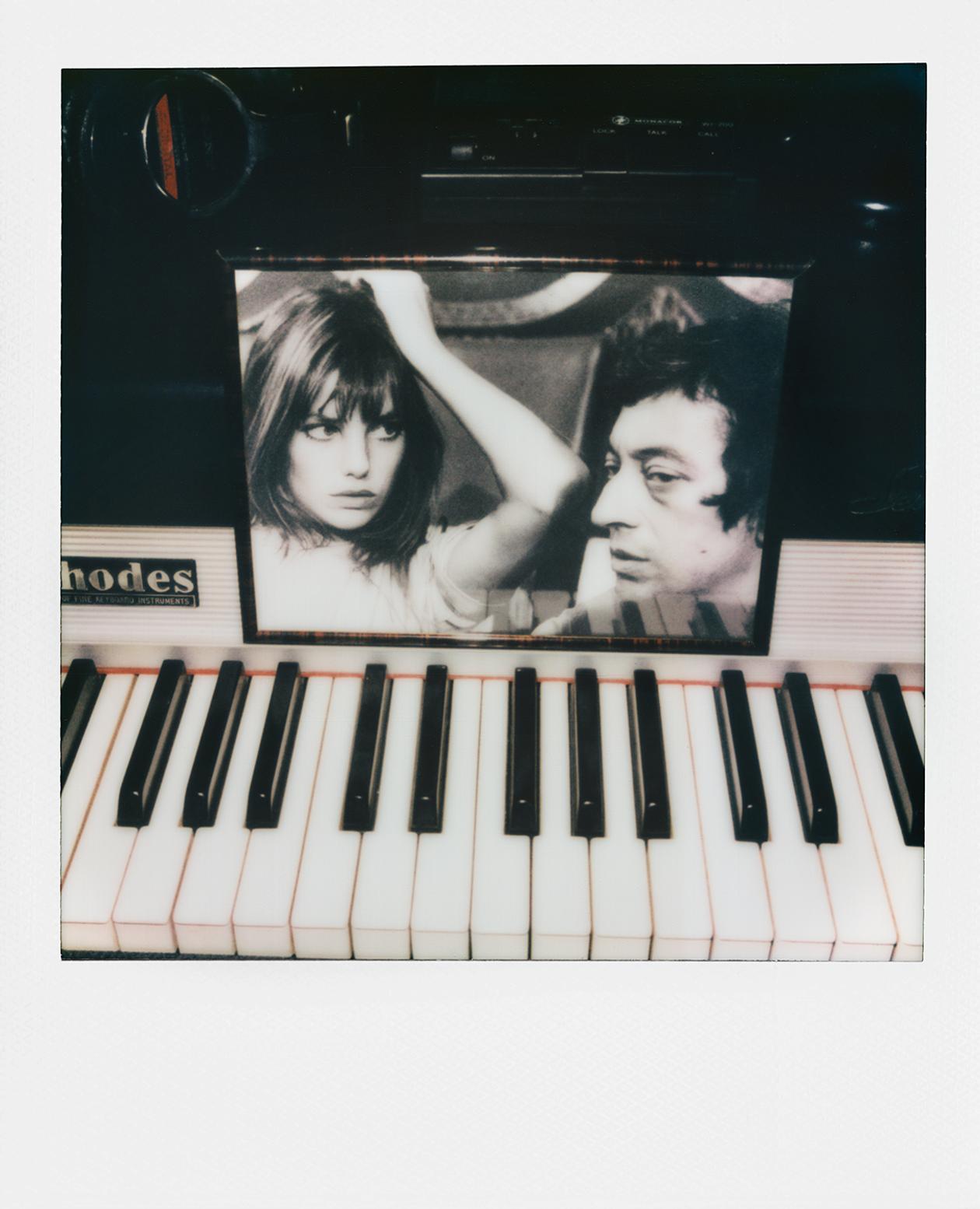 Jane Birkin's death echoes the sudden disappearance of her father when she was 19 years old. At the time, she received punishment from fans as invasions of her privacy. "I put on a good face, I smiled, but it was very violent. I didn't want to hear anything about their memories and to be left alone." she explains, both hands gripping a cup of tea. Today she " listen ", She "receives". "I see all the good my mother has done and I want to hear," she said, a discreet figure dressed entirely in black.
Sound tour
This summer of 2023 should have been joyful. It marked the culmination of an adventure of almost thirty years. This Maison Gainsbourg project is his. She's the one who always wore it. She, the best-known child of Serge Gainsbourg, who has three others. If, at the turn of the 1970s, the singer largely featured his family life, he had previously been much more discreet.
Natacha and Paul, the first children he had in the 1960s with his second wife, Françoise-Antoinette Pancrazzi, daughter of a rich industrialist, did not grow up on rue de Verneuil. They knew very little about their father, who met Jane Birkin in the summer of 1968, and have always avoided the light. The fourth, Lulu, son of Bambou, his last companion, was 5 years old when his father died.
You have 87.16% of this article left to read. The rest is reserved for subscribers.