In the National Assembly, the environmental group wants to stay out of the Bayou affair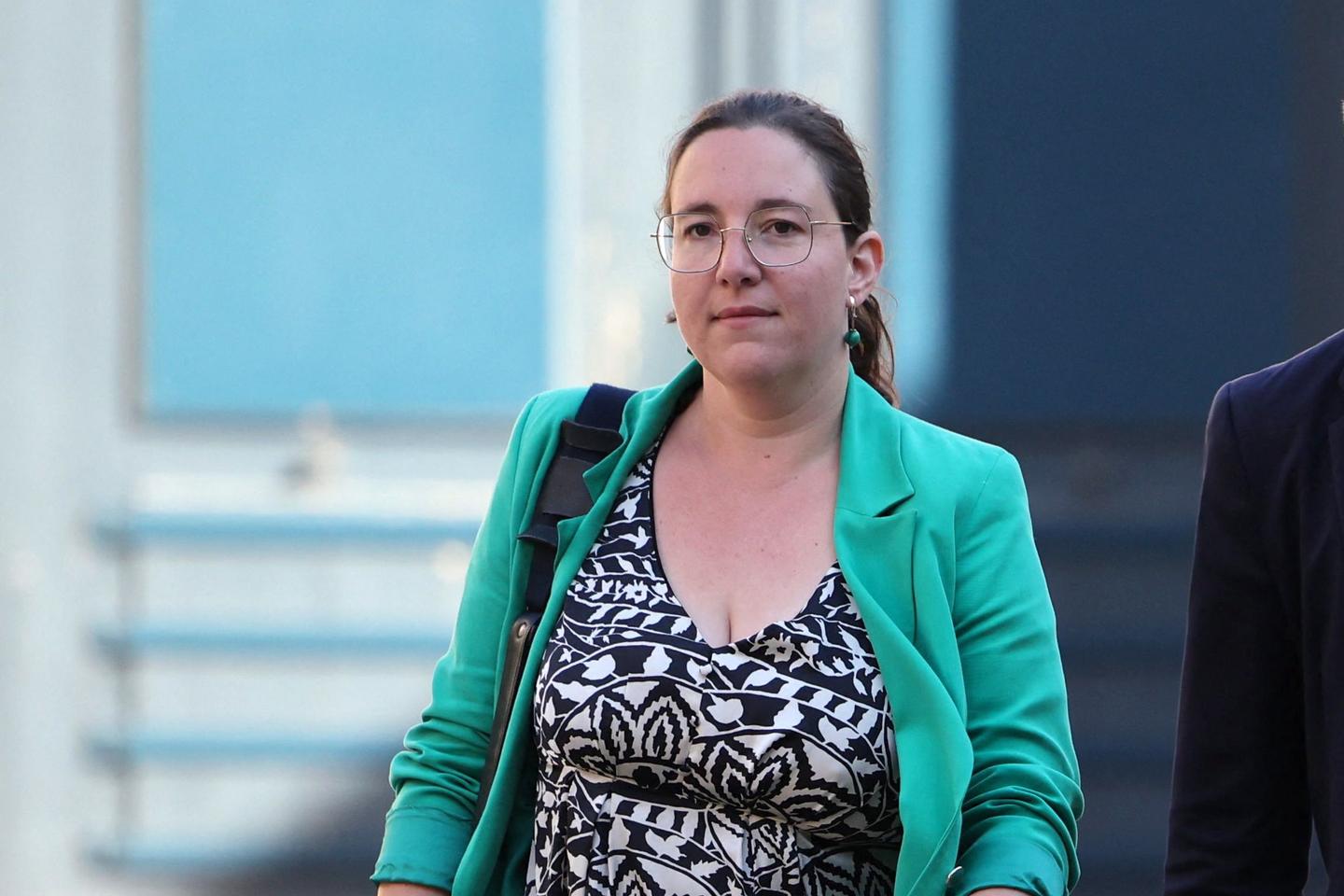 For ecologists, the resignation of Julien Bayou, Monday, September 26, from his post of national secretary of Europe Ecology-The Greens (EELV) will have repercussions up to the National Assembly. After his press release sent by e-mail to party members, the deputy for Paris, accused of psychological violence on an ex-companion, confirmed to his ecologist colleagues in the Hemicycle, who met Monday morning, that he was withdrawing also of the co-presidency of the group, which he shared with the elected representative of Isère Cyrielle Chatelain. For the twenty-three deputies, it is therefore a question of rethinking their organization after a mixed start to the legislature and one week before the start of the new parliamentary session.
After the resignation of Julien Bayou, Cyrielle Chatelain should take the lead of the environmental group alone before a new internal election scheduled for the end of the year or even the beginning of next year. The news, which was to be formalized Tuesday morning in a group meeting, "allows us to approach the start of the new school year more serenely"estimates the ecologist deputy of the Rhône Marie-Charlotte Garin. "There is no voidabounds the deputy of Yvelines Benjamin Lucas. Julien was an excellent co-president of the group, but there is a president who is there and who until then has led the group well politically and humanly. »
Hard to find their place
This summer, however, the first steps of the ecologists were in the noisy wake of the New Popular Ecologist and Social Union (Nupes), at the risk of erasure. Alongside La France insoumise and its 75 deputies, or the Socialist Party and its experience at the Palais-Bourbon, the environmental deputies have so far had difficulty finding their place. The horizontal and participatory culture, sometimes to the extreme, of the environmental movements from which the elected representatives come, the absence of a secretary general for the group or the chaotic recruitment, and still in progress, of parliamentary collaborators have not allowed to elected Greens to exist in the Hemicycle. A paradox when the latter have a parliamentary culture developed by environmental groups in the Senate and the European Parliament.
Sometimes their vote could even confuse their own camp, as when four Green MPs voted in July on the amending finance bill, in favor of an amendment carried by Les Républicains to support up to 230 million euros oil-fired fireplaces, an energy considered to be highly polluting. Green MP Sophie Taillé-Polian summarizes the issue as follows: "The question that opens before us is how to both print our political identity with all its singularity while being consistent with Nupes. »
You have 37.92% of this article left to read. The following is for subscribers only.