In the Pacific, Gérald Darmanin tries his hand at diplomacy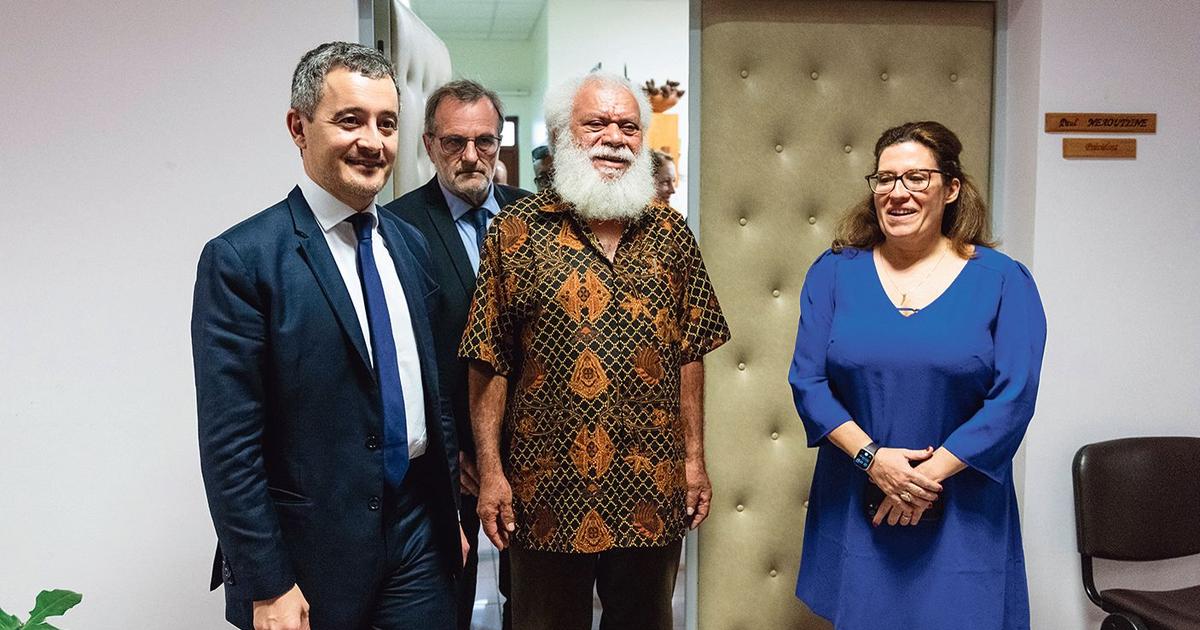 REPORT – The Minister of the Interior and Overseas seems to enjoy the exercise with interest.
From our special correspondent in Port-Vila (Vanuatu) and Kone (New Caledonia)
The displacement of Gérald Darmanin in New Caledonia ended Sunday at the same place where it started. In Koné, alongside the independence president of the North province, Paul Néaoutyine. Surprise, when the padded door of the old Kanak chief's office opens, it's Sonia Backes which precedes it. "Look, there are all the journalists…"launches her loyalist rival and counterpart from the Southern Province, suggesting that she strike a pose.
And now the photo that the Minister of the Interior and Overseas had come to get is realized in extremis. Rare image that these two figures of the Caillou that almost everything opposes, one next to the other. "It was the first time in three years", narrates Sonia Backès, who is also Secretary of State for Citizenship. The witnesses of the interview even assure that, in their momentum, they came to shake hands.
Read alsoGérald Darmanin in Nouméa: "We have to give time to time"
True to form, the separatist did not…