In the procession of the #NousToutes demonstration, a call for the lives of women "to no longer be classified without follow-up"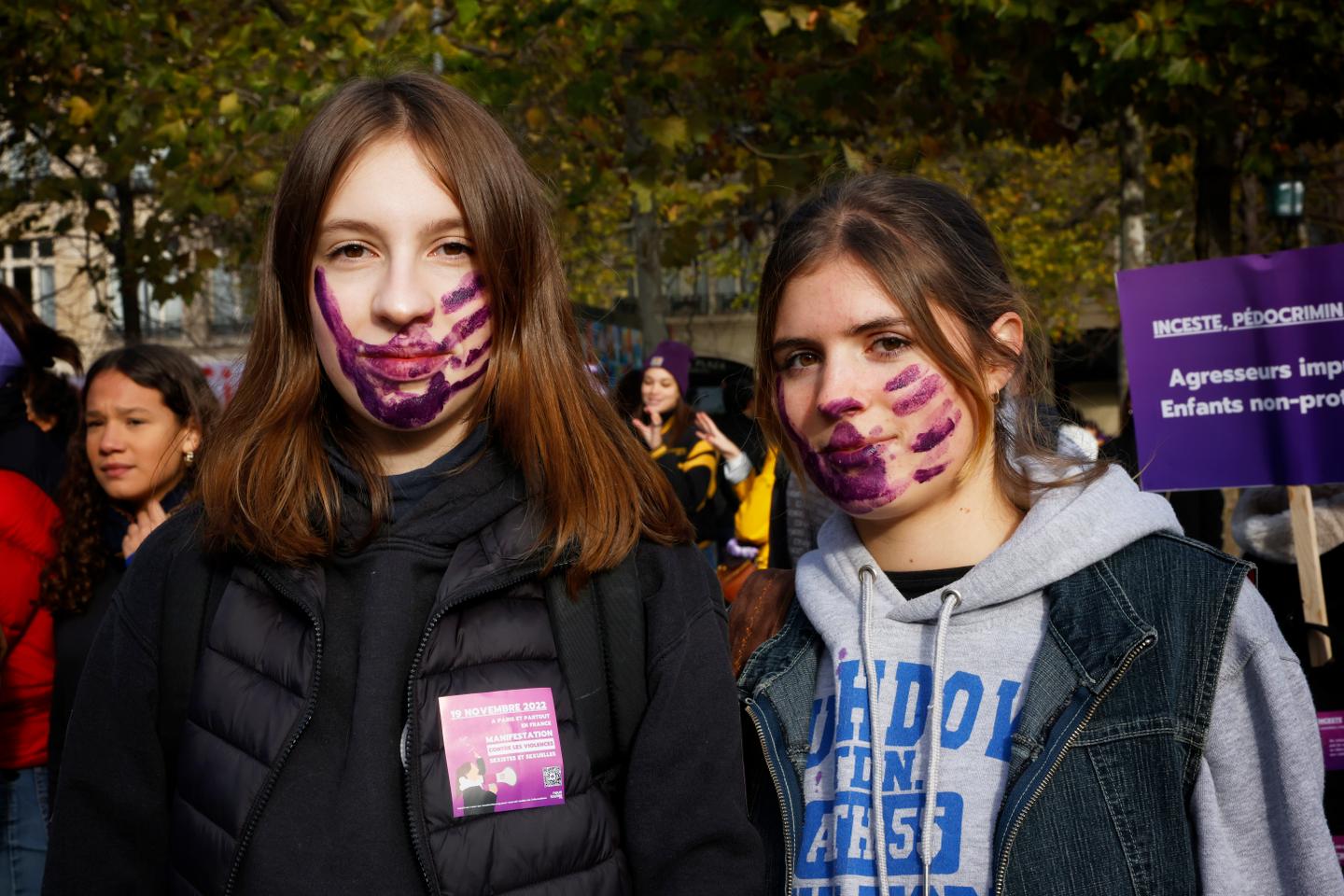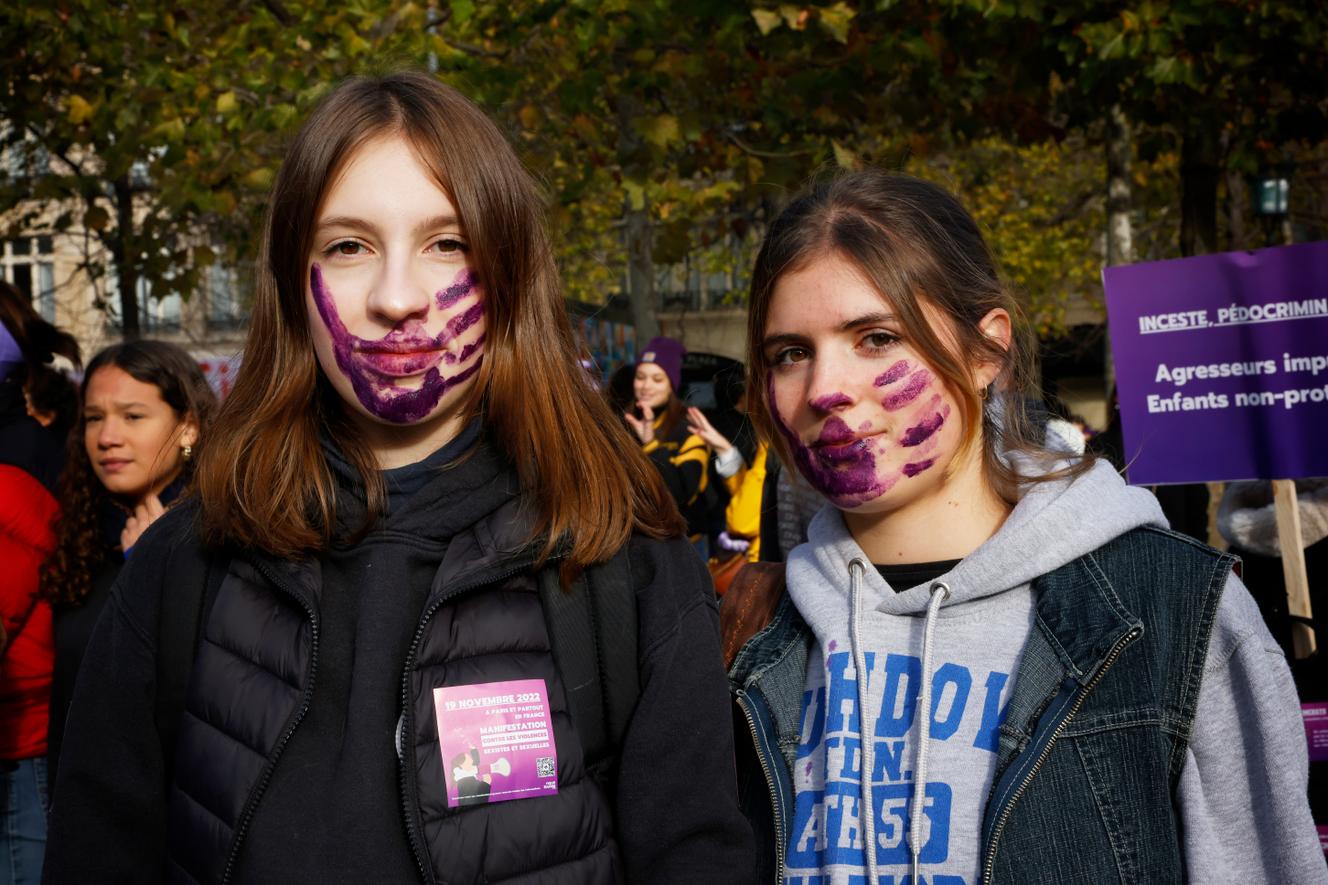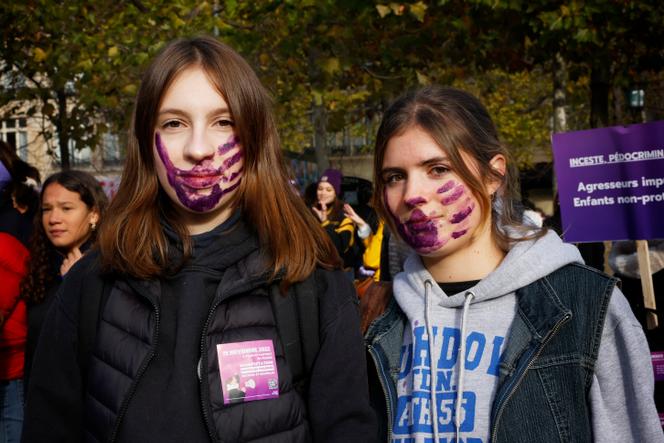 Purple are the coats, the pants, the scarves, the sequins or even the lines of eyeliner that adorn the faces of some demonstrators. They wear the emblematic color of feminist movements, including that of the collective #NousToutes, which coordinates, Saturday, November 19, the organization of the rally in Paris and in several French cities. This fifth edition denounces the dysfunctions of justice to fight against sexist and sexual violence and prosecute their perpetrators.
To encourage victims to speak out and improve care, the associations are calling for a public budget of two billion euros per year, as well as a framework law which would notably establish specialized brigades and courts.. The facts denounced remain on the rise: between 2017, the start of the #metoo movement, and 2021, the number of rapes or attempted rapes recorded by the Ministry of the Interior doubled. It went from 16,900 to 34,300, mostly counting old facts, according to the ministry.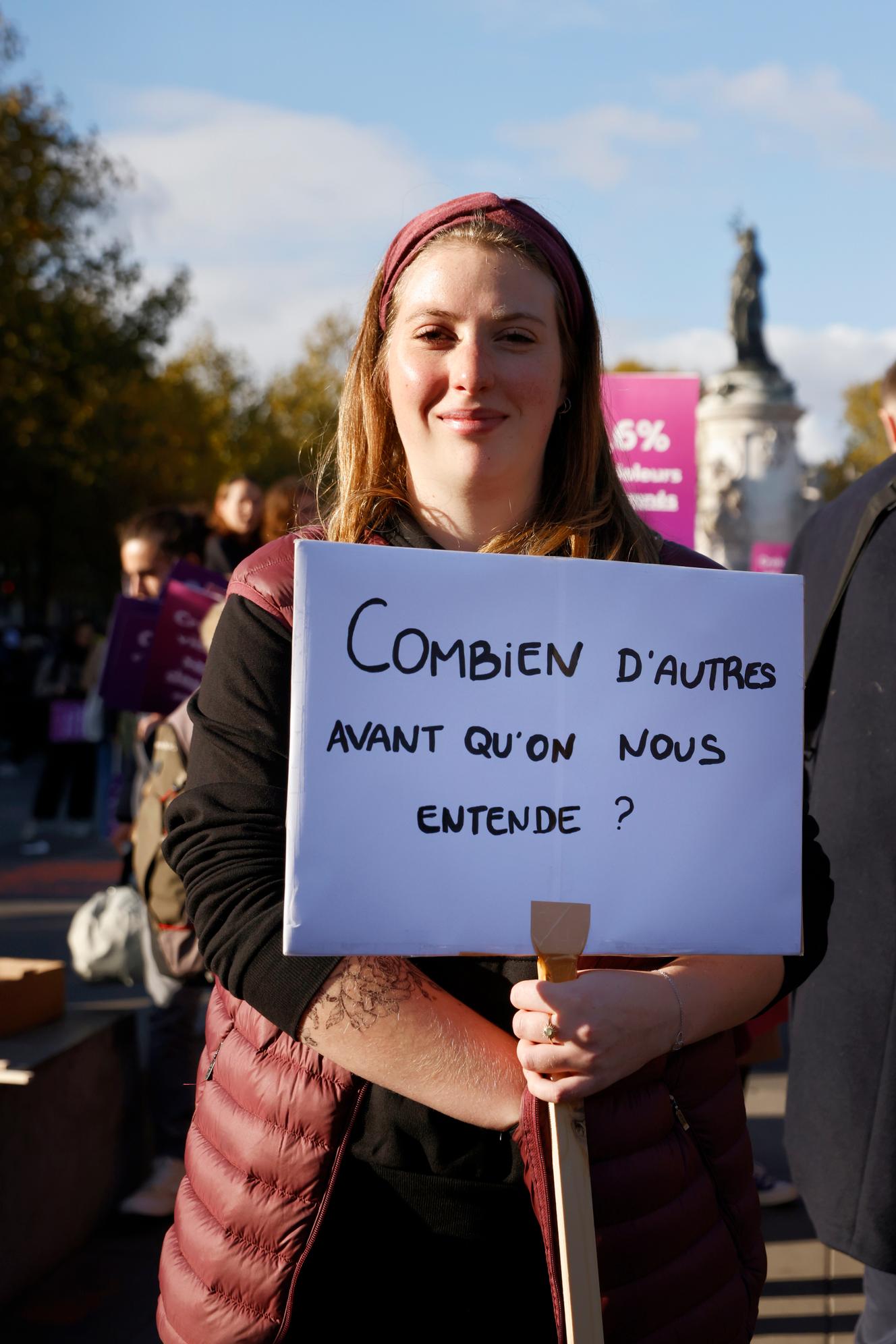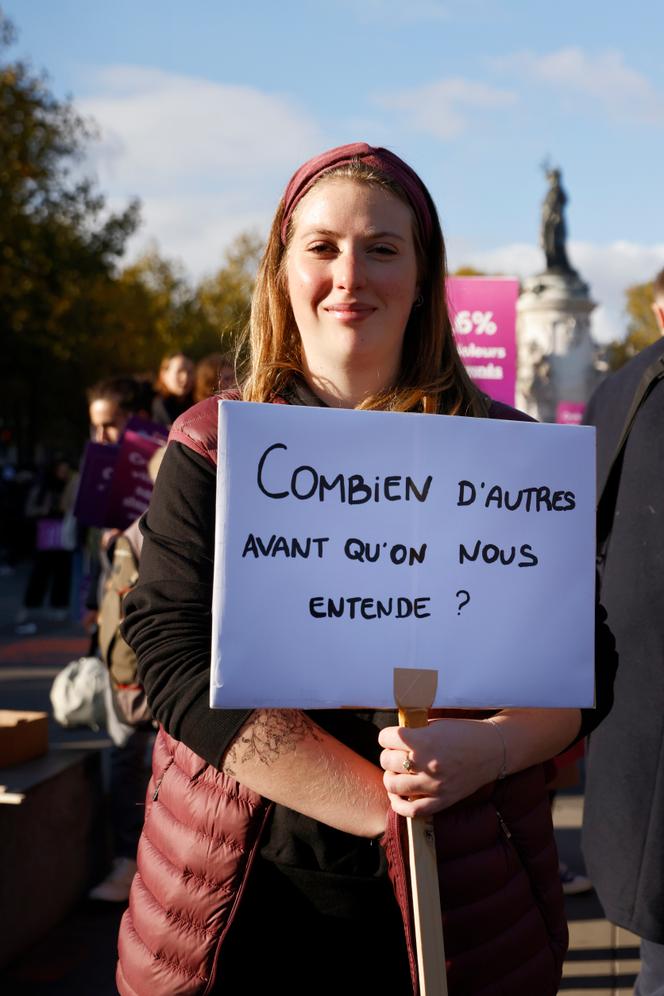 In the party procession, departing from the Place de la République and heading towards Nation, they are some 80,000, according to the organizers and 18,500, according to the police. Many of them were victims of violence, like Camille (the witnesses whose name does not appear wished to remain anonymous), a twenty-four-year-old researcher. She filed a complaint for rape and sexual assault in 2021 at the police station of the women's house in Seine-Saint-Denis, three years after the facts. Since then, his file seems to have disappeared and his attacker has never been summoned, according to his lawyer.
Sokhona's sister, 45 and coordinator of a self-help association, filed a complaint in 2015 when she was pregnant and the victim of domestic violence. At the police station, "We answered him "another one who comes to get papers" "recalls Sokhona. "In addition to racism and sexism, justice has never been done", she concludes. So, "so that our lives are no longer classified without continuation"as claimed on a sign distributed by NousToutes, Sokhona marches.
boycott justice
After a short hesitation, Charlotte, nineteen years old, in her second year of letters, opted for the sign showing the number taken from the latest INSEE victimization survey : only 0.6% of rapes or attempted rapes resulted in a conviction in 2020. The student completes it with the slogan #rasleviol. "This sign suits me the most"she explains to her friend who came to support her.
You have 49.85% of this article left to read. The following is for subscribers only.