In the Saratov region, 15 people were injured in an accident due to ice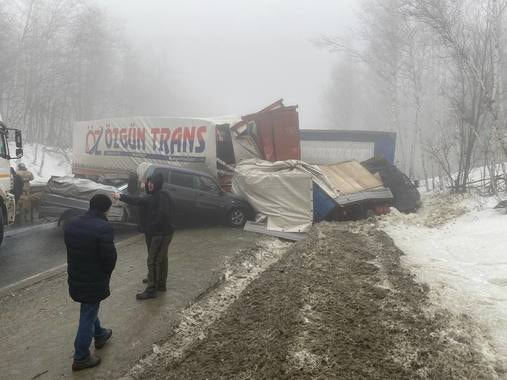 The number of people injured in an accident on a federal highway in the Saratov region has increased to 15 people, one of them is in serious condition, Oleg Kostin, Minister of Health of the region, said on his Telegram channel.
A mass accident on the R-228 highway in the Khvalynsky district occurred on Sunday due to ice, Kostin said. According to him, at 7:45 am, 21 cars collided there, including trucks. Initially, 13 victims were known, including three children. The wounded were evacuated to the Balakovo city clinical hospital and the Khvalynsk regional hospital, the minister specified.
A 14-year-old teenager was seriously injured in an accident, he is in serious condition with a brain contusion, the head of the department wrote. According to him, other victims had broken bones with displacement.
"Two adults were taken to the operating room. Two adults with fractures were hospitalized in the Khvalynsk Republic of Belarus. One refused hospitalization," he wrote.
According to the head of the Department for ensuring the safety of the population of the region, Yuri Yurin, travel along the highway was difficult. Rescuers of the regional rescue service, ambulance doctors and traffic police officers worked at the scene, he added.