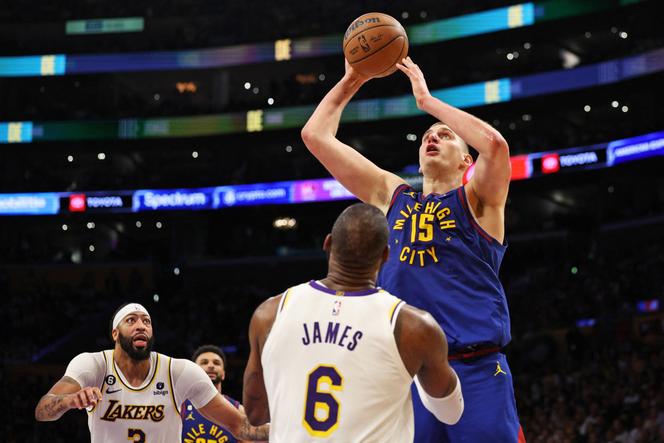 No NBA team has managed to qualify in the history of the league after being down 3 to 0 in the playoffs. Written like this, there is little hope for the Los Angeles Lakers after their third setback, Saturday, May 20, against the Denver Nuggets in the Western Conference final (119-108).
And it is not the scenario of the match disputed for the premiere of the series in Los Angeles which will be able to instill a hint of positivity in LeBron James and his teammates. No sooner had they managed to take a short advantage in the last quarter over their opponents than the Lakers suffered lightning. The Nuggets, who largely led during the meeting, then stepped on the accelerator and signed a fatal 13-0 in three minutes to destroy California's chances of finally winning this series.
The Lakers' tremendous momentum since the trade deadline finally petered out against the mighty Nuggets, who broke their nine-game winning streak at home since March 26, including seven straight wins since the end of the regular season.
First NBA final in sight for the Nuggets
In the end, Jamal Murray scored 37 points – including 30 in the first period – Nikola Jokic added 24 points and eight ists for the Nuggets. For the Lakers, Anthony Davis had 28 points and 18 rebounds, LeBron James had 23 points, 12 ists and seven rebounds, making three 3-point shots after starting the showdown 0 of 13.
Jokic's formidable streak of four straight triple-doubles came to an end in a rather quiet game for the two-time MVP. But the Serb doesn't care, when the Nuggets have never been so close to the NBA Finals in their 47-year history. Game 4 is Monday night, again in Los Angeles.