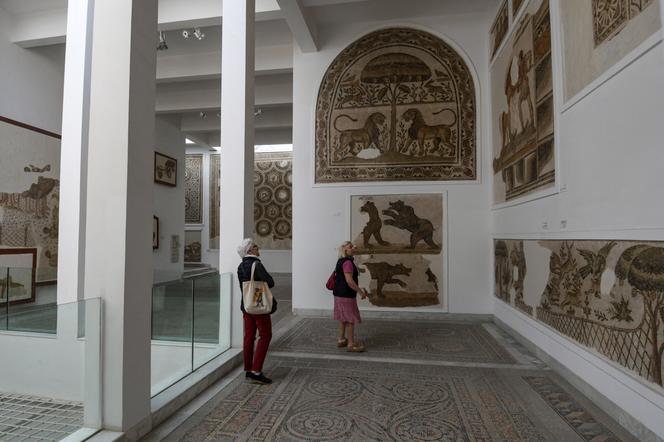 Two years after its closure, in July 2021, the Bardo National Museum, a jewel of Tunisian heritage, reopened its doors to the general public, Thursday, September 14, welcoming dozens of Tunisian visitors and tourists, noted journalists from the 'AFP. Largest museum in Tunisiawith its collections of rare mosaics, it had been closed for "redevelopment work"according to the Ministry of Culture.
The museum, housed in a former Beylical palace from the 19the century, in the same area as the embly of People's Representatives (ARP), in Tunis, had been closed after the freezing of Parliament's activities by President Kaïs Saïed, who umed full powers on July 25, 2021.
Several spaces have been enlarged, allowing the reorganization of its collections and the exhibition of other works, the director of the museum, Fatma Naït Yghil, told the press, saying "proud of the work done". Civil Protection and police units are now deployed "to ensure safety" visitors, she added.
"Cultural beacon"
An hour after its reopening, the museum already welcomed around a hundred visitors, including several tourists, AFP noted. Some contemplated several giant ancient mosaic pieces, including the god Neptune on a chariot or the hero Hercules and his beloved Omphale. New departments have been added to the museum, including one dedicated to Islamic manuscripts.
"I'm happy to finally be able to visit the museum before returning to Germany", tells AFP Radhia Mokni, 25, who will take her flight Thursday evening. Working in a museum, she was curious to discover the "treasures" of Tunisian heritage. "There is a lot of wealth" at the Bardo Museum "and I am really happy with this reopening, because this place is a cultural beacon for Tunisia"she adds.
On the ground floor, the marble statue of the goddess of peace, "Concord", was exhibited next to the funerary stele of the victims of the bloody attack against the museum on March 18, 2015, claimed by the Islamic State (IS) group and which left 22 dead (21 foreign tourists and a Tunisian police officer). For Fatma Naït Yghil, "it is a message of peace and tolerance".